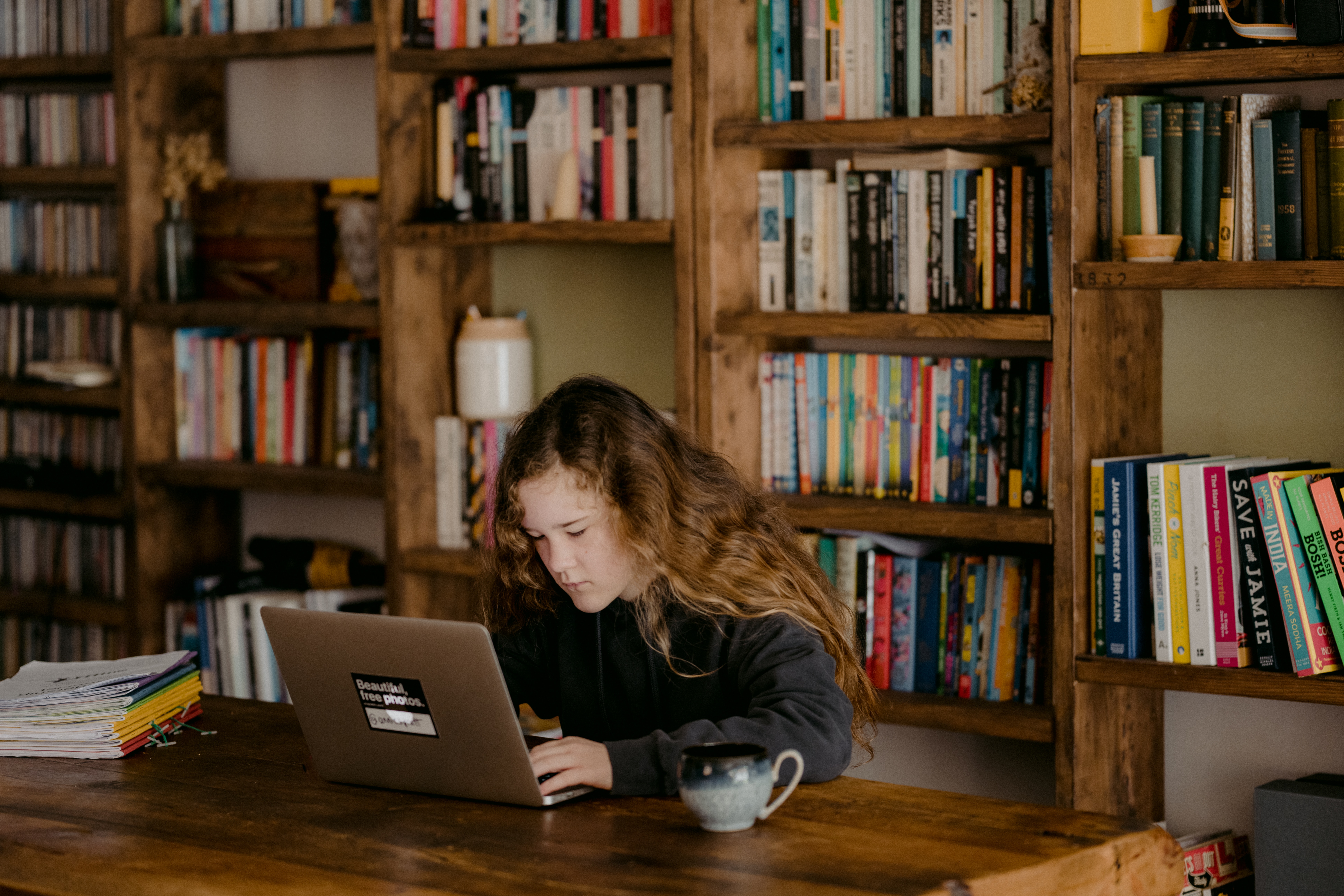 Increasing Students Opportunity-to-Learn Through Better Data Systems
Research shows that giving students equitable opportunities to learn requires access to key inputs. These include, at a minimum: access to qualified, experienced, in-field, and effective teachers; a rich curriculum; adequate funding; support staff; up-to-date facilities; standards-based materials; and technology. Since the 1960s education scholars have argued that federal, state, and local policymakers should use evidence-based opportunity-to-learn (OTL) indicators to inform education improvement processes and decisions about educator recruitment and retention, targeted student-centered programming, and equitable resource allocation. The current availability of district-level relief funds, the restarting of state accountability systems, and a possible reauthorization of the federal Education Sciences Reform Act (ESRA), are unique policy openings for education leaders to innovate using OTL indicators, incorporate promising practices from existing reporting systems, and establish place-based measures that fit local needs.
Challenge and Opportunity
COVID-19 placed an enormous burden on our education system. Lost instruction, student absences, teacher shortages, school discipline, and the wavering mental health of our nation's youth have all made headlines since the pandemic began. To address these challenges, policymakers, educators, parents, and community members need multiple data points—in addition to test scores—to both identify achievement and opportunity gaps and spotlight successful models. 
Luckily, a 2019 National Academies of Sciences study, in addition to several resources from the Department of Education and policy experts, demonstrate how OTL indicators can inform school, district, and systems-wide improvement. According to Stephen Elliot and Brendan Bartlett, OTL indicators "generally refer to inputs and processes within a school context necessary for producing student achievement of intended outcomes." Such indicators can include those identified by the National Academies of Sciences in Table 1 and may also incorporate other indicators of school conditions and outcomes. When states, districts, and schools use various combinations of OTL indicators and disaggregate them by student subgroup, they can more accurately gauge and purposefully increase students' opportunities to learn.
OTL indicators can also provide information about the nature of the teaching and learning opportunities states, districts, and schools make available to students across the country. For example, if a state's curriculum frameworks and assessments outline standards for science or career and technical education that requires laboratory work, computers, specialized courses, and teaching expertise—states and districts should know whether students have access to these resources.
Federal and Expert Support for OTL Indicators
Over the past two years the Department of Education (ED) released two key resources supporting OTL implementation:
Volume 2 of ED's 2021 COVID-19 Handbook includes a section describing how states and districts can "use data about students opportunity to learn to help target resources and support." This resource also lists several indicators for states to consider included in Table 2.
ED's 2022 guidance to states about their accountability systems mentions that states may modify their academic and School Quality and Student Success (SQSS) indicators under ESSA—specifically noting that they may pull from the list of OTL measures listed in ED's COVID-19 Handbook. This guidance also "encourages SEAs, LEAs, and schools to include OTL measures and measures on the impact of COVID-19 as a part of the school improvement planning process."
In addition, several organizations released OTL-related resources describing different indicators and how they are being used to support student achievement. For example:
Ideas to Use Data to Increase Opportunities to Learn
Taken together, the resources above from ED and policy experts can facilitate the following local, state, and federal actions to increase the use of OTL indicators.
Supporting Student Opportunity to Learn through Local Data Systems
States and districts have broad flexibility to use American Rescue Plan Act funds to support student achievement—including "developing and implementing procedures and systems to improve the preparedness and response efforts of local educational agencies." These systems could arguably include building data collection and reporting infrastructure to track OTL indicators, monitor student progress, and respond with evidence-based interventions. Instead of starting from scratch, states and districts can pull best practices from existing cradle-to-career models such as the Schott Foundation's Loving Cities Index, or StriveTogether which track various forms of OTL data from a student's early years (e.g., kindergarten readiness) through their entry into career paths (e.g., postsecondary enrollment). School Systems can also adapt aspects of OTL indicators to show how they are meeting the needs of their students. For example, Houston Independent School District has an ESSER Spending Dashboard showing how much funding has been spent on educators, support staff, tutors, devices, programming, and physical health.
Supporting Student Opportunity to Learn through State Accountability and Improvement and Reporting Systems  
At the state level, policymakers can help advance OTL indicators by using flexibility included in the Every Student Succeeds Act (ESSA) and further described by ED's 2022 accountability guidance. For example, ESSA requires states to add at least one indicator of "school quality or student success" to their accountability systems. A number of states have responded by adding indicators of college and career readiness, extended-year graduation rates, suspension rates, school climate, and chronic absenteeism, which all provide information about the broader set of outcomes and opportunities that shape student achievement. For example, the District of Columbia amended its ESSA plan in 2022 to include academic growth, access to dual enrollment courses, and a five-year graduation rate. Many states also represent OTL data in accessible formats such as the school data dashboard in California, a parent dashboard in New York, School and District Profiles in Oregon, and school climate survey reports in Illinois.
Supporting Student Opportunity to Learn through State and Federal Grant Programs
State and federal governments can also incorporate OTL indicators into reporting metrics for grantees. Specifically, state and federal government can solicit feedback on which indicators are most helpful to each program through public notices. By developing equity-centered measures with researchers, policymakers, and practitioners, federal agencies can help grantees build lasting data systems for reporting and continuous improvement. For example, the Full-Service Community School grant program went through negotiated rulemaking to reshape the program's priorities and drew from suggestions submitted by policy experts to incorporate 13 reporting metrics for new grantees. To help make the collection less burdensome, agencies can also provide technical assistance and release guidance with existing data sources, best practices, and examples.
Supporting Student Opportunity to Learn through Education Sciences Reform Act (ESRA) Implementation and Reauthorization 
The federal government can help states and districts close opportunity gaps by assisting in the collection, reporting, validation, disaggregation, and analysis of OTL data through ESRA-funded programs. For example, states and districts can leverage technical assistance and research dissemination through the Regional Educational Laboratories (RELs), creating resources and providing further support through the Comprehensive Centers Program, and equipping the Statewide Longitudinal Data System (SLDS) program to aid in building state and local capacity in measuring students' opportunity to learn. Officials at the Institute for Education Sciences (IES) can also point states and districts to existing models such as Kentucky's Longitudinal Data System and Washington's Indicators of Education System Health, which incorporate data across a student's academic continuum to inform policy and practice.
Conclusion
If state and local leaders are committed to supporting the "whole child," then they need more than just outcome-based measures such as test scores or graduation rates (i.e., outputs). So much happens before students take a test or graduate. To improve outcomes, students, parents, teachers, and education stakeholders need better information about factors that contribute to student learning (i.e., inputs). For years federal, state, and local leaders have been assessing our students mainly to find the same persistent achievement gaps, which correlate heavily with race, ethnicity, and socioeconomic status. Expanding the use of OTL indicators also assess our federal, state, and local systems so they can find new opportunities for students to learn.