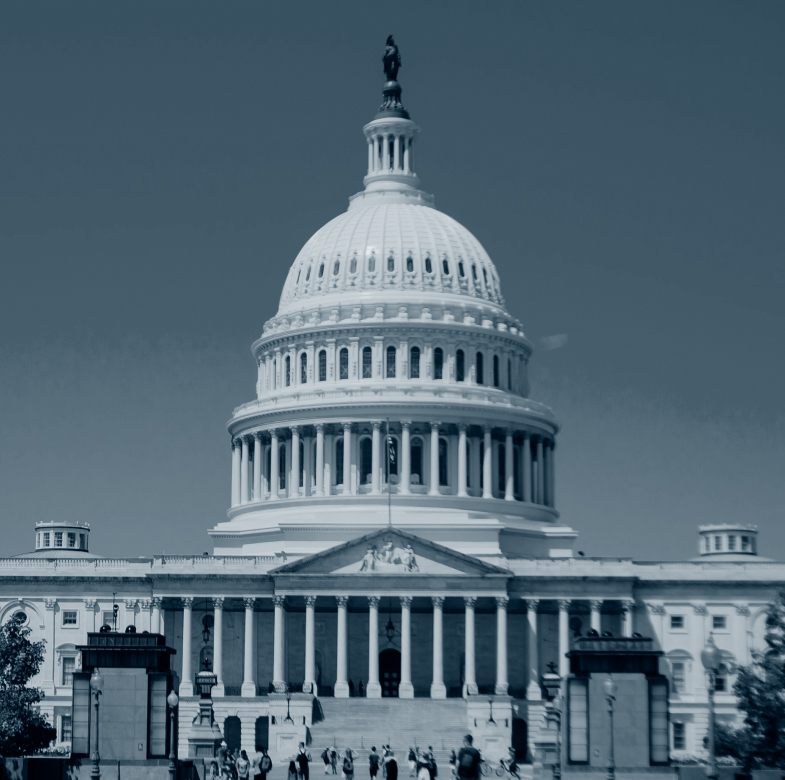 People are Policy.
Our Talent Hub supports federal agencies in bringing on world-class technical talent to work on high-priority science and technology initiatives.
How it works
As one of the nation's oldest science public interest organizations, FAS believes that scientists and technologists have an obligation to use their expertise for the betterment of humankind. Through the FAS Impact Fellowship program, the Talent Hub provides a pathway for diverse scientific and technological experts to participate in an impactful, short-term "tour of service" in federal government. Impact Fellows help ensure that science and technology are inextricably linked with policymaking as our nation confronts existential challenges and pursues ambitious opportunities.
The Talent Hub leverages existing federal hiring mechanisms and authorities to place Impact Fellows into places of critical need across government. From education to clean energy, immigration to wildfire resilience, and national security to fair housing, FAS Impact Fellows embedded at a variety of federal agencies and offices work alongside career government staff, providing critical in-house subject-matter expertise and fresh perspectives on the issues that matter.
The Talent Hub also provides resources and consultation services to help federal agencies fully utilize flexible hiring authorities for quickly bringing on external talent where and when it is needed.