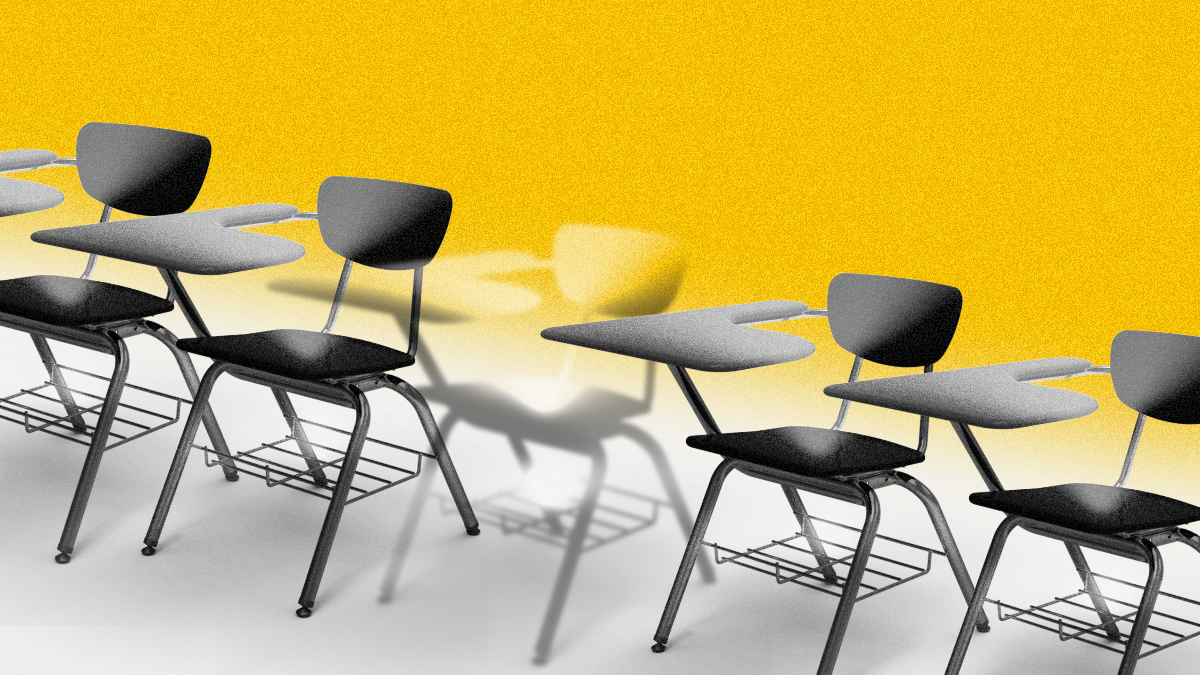 The Missing Data for Systemic Improvements to U.S. Public School Facilities
Peter Drucker famously said, "You can't improve what you don't measure." Data on facilities helps public schools to make equitable decisions, prevent environmental health risks, ensure regular maintenance, and conduct long-term planning. Publicly available data increases transparency and accountability, resulting in more informed decision making and quality analysis. Across the U.S., public schools lack the resources to track their facilities and operations, resulting in missed opportunities to ensure equitable access to high quality learning environments. As public schools face increasing challenges to infrastructure, such as climate change, this data gap becomes more pronounced.
Why do we need data on school facilities?
School facilities affect student health and learning. The conditions of a school building directly impact the health and learning outcomes of students. The COVID-19 pandemic brought the importance of indoor air quality into the public consciousness. Many other chronic diseases are exacerbated by inadequate facilities, causing absenteeism and learning loss. From asthma to obesity to lead poisoning, the condition of the places where children spend their time impacts their health, wellbeing, and ability to learn. Better data on the physical environment helps us understand the conditions that hinder student learning. 
School buildings are a source of emissions and environmental impacts. The U.S. Energy Information Administration reports that schools annually spend $8 billion on energy, and emit an estimated 72 million metric tons of carbon dioxide. While the energy use intensity of school buildings is not itself that high when compared with other sectors, there are interesting trends such as education being the largest consumer of natural gas. The public school fleet is the largest mass transit system in the U.S. As of 2023 only 1-2% of the countries estimated nearly 500,000 buses are electric. 
Data provides accountability for public investment. After highways, elementary and secondary education infrastructure is the leading public capital outlay expenditure nationwide (2021 Census). Most funds to maintain school facilities come from local and state tax sources. Considering the sizable taxpayer investment, relatively little is known about the condition of these facilities. Some state governments have no school facilities staff or funding to help manage or improve school facilities. The 2021 State of Our Schools Report, the leading resource on school facilities data, uses fiscal data to highlight the issues in school facilities. This report found that there is a $85 billion annual school facilities infrastructure funding gap, meaning that, according to industry standards for both capital investment and maintenance, schools are funded $85 billion less than what is required for upkeep. Consistent with these findings, the U.S. Government Accountability Office conducted research on school building common facilities issues and found that, in 2020, 50% of districts needed to replace or update multiple essential building systems such as HVAC or plumbing. 
What data do we need?
Despite the clear connections between students' health, learning, and the condition of school buildings, there are no standardized national data sets that assist school leaders and policy makers in making informed and strategic decisions to systematically improve facilities to support health and learning.
Some examples of data points school facilities advocates want more of include:
Long-term planning

The number of school districts with Facilities Master Plans, or similar long-range planning tools adoption, and funding allocations
Emergency planning and standards for declaring school closures, especially for climate-related emergencies such as extreme heat and wildfire smoke

Facilities footprint and condition

Landscape and scoping datasets such as total number of facilities, square footage of buildings, acres of land managed, number and type of leased facilities
Condition reports, including dates of last construction, repairs, and maintenance compliance checks
Prioritization of repairs, resource usage (especially energy and water), construction practices and costs, waste from construction and/or ongoing operations

Industry standards

Indoor environmental quality information such as the percent of classrooms meeting industry ventilation standards

Adoption rates of climate resiliency strategies

Board policies, greenhouse gas emissions reductions, funds dedicated to sustainability or energy staff positions, certifications and awards, and more.
Getting strategic and accessible with facilities data
Gathering this type of data represents a significant challenge for schools that are already overburdened and lack the administrative support for facilities maintenance and operations. By supporting the best available facilities research methods, facilities conditions standards, and dedicating resources to long term planning, we ensure that data collection is undertaken equitably. Some strategies that bear these challenges in mind are:
Incorporate facilities into existing data collection and increase data linkages in integrated and high quality data centers like National Center for Education Statistics. School leaders should provide key facilities metrics through the same mechanisms by which they report other education statistics. Creating data linkages allow users to make connections using existing data.
Building capacity ensures that there are staff and support systems in place to effectively gather and process school facilities data. There are more federal funds than ever before offered for building the capacity of schools to improve facilities conditions. For instance, the U.S. Department of Education recently launched the Supporting America's School Infrastructure grant program, aimed at developing the ability of state departments of education to address facilities matters.    
Research how school facilities are connected to environmental justice to better understand how resources could be most equitably distributed. Ten Strands and UndauntedK12 are piloting a framework which looks at pollution burden indicators and school adoption of environmental and climate action. We can support policies and fund research that looks at this intersection and makes these connections more transparent.
The connection between school facilities and student health and learning outcomes is clear. What we need now are the resources to effectively collect more data on school facilities that can be used by policy makers and school leaders to plan, improve learning conditions, and provide accountability to the public. 
---
The Federation of American Scientists values diversity of thought and believes that a range of perspectives — informed by evidence — is essential for discourse on scientific and societal issues. Contributors allow us to foster a broader and more inclusive conversation. We encourage constructive discussion around the topics we care about.