CNN Publishes Map Based on FAS Research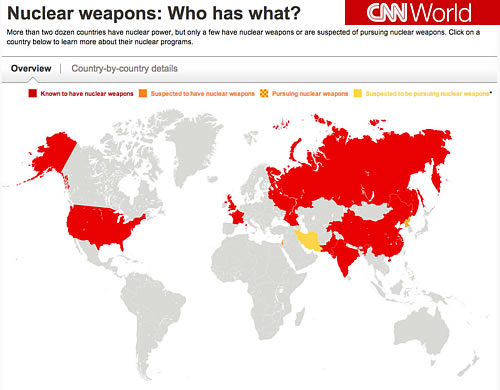 FAS supplied the data for a new interactive web site published by CNN. The site enables you to get a quick overlook of the nuclear arsenals of the world's nine nuclear weapon states. Check it out here.
Update (April 17, 2013): CNN told me that the site had just under 2 million page views, with average time spent of well over 3 minutes per visit. "That's really good," they said.