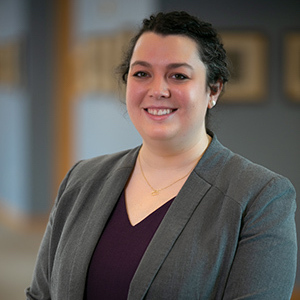 Director, Regional Entrepreneurship
Melissa Roberts Chapman
she/her
Inclusive Ecosystem Building,
Entrepreneurship Support & Capital Access,
State and Local Policy,
Impact Measurement and Evaluation,
Cluster-Based Economic Development,
Burnt Ends
Melissa Roberts Chapman is Director of Regional Entrepreneurship at FAS.
Melissa has worked at the nexus of policy, entrepreneurship, innovation, and economic development throughout her career. She identifies as an ecosystem builder and entrepreneur, and is a proud native of Kansas City.
Prior to joining FAS, Melissa was a Senior Program Officer at the Kauffman Foundation, where she led a grantmaking team focused on building more inclusive, collaborative, and vibrant entrepreneurial ecosystems in the Heartland. Previously, she held leadership roles in entrepreneurship support organizations, started her own business, led coalition-building efforts, and managed political campaigns.
Melissa is deeply involved in her community, working both "in" and "on" Kansas City, where she is based. She is passionate about centering equity in her work, and building a future in which geography has no impact on the opportunities folks can access. In her free time, she and her husband Brad enjoy watching the Royals, perfecting brisket smoking techniques, and throwing dinner parties.
Melissa earned an MBA from the MIT Sloan School of Management with a certificate in Business Analytics, and a bachelor's degree in History from Boston College.