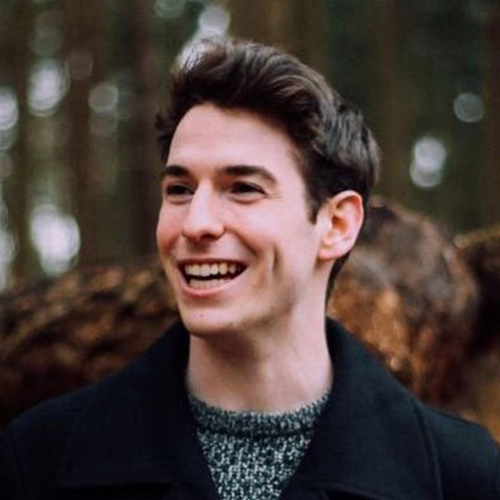 Senior Research Fellow, Nuclear Information Project
Nuclear Deterrence and Disarmament
Progressive Foreign Policy
Global Nuclear Weapons Arsenals
Missile Defence
Nuclear-Climate Nexus
Matt Korda is a Senior Research Fellow for the Nuclear Information Project at the Federation of American Scientists, where he co-authors the Nuclear Notebook––an authoritative open-source estimate of global nuclear forces and trends. Matt is also an Associate Researcher with the Weapons of Mass Destruction Programme at the Stockholm International Peace Research Institute (SIPRI), and co-authors the nuclear weapons chapters for the annual SIPRI Yearbook. Previously, he worked for the Arms Control, Disarmament, and WMD Non-Proliferation Centre at NATO HQ in Brussels. Matt's research and open-source discoveries about nuclear weapons have made headlines across the globe, and his work is regularly used by governments, policymakers, academics, journalists, and the broader public in order to challenge assumptions and improve accountability about nuclear arsenals and trends.
He received his MA in International Peace & Security from the Department of War Studies at King's College London, where he subsequently worked as a Research Assistant on nuclear deterrence and strategic stability. He also completed an internship with the Verification, Training and Information Centre (VERTIC) in London, where he focused on nuclear security and safeguards. He received a BA in European Studies from Victoria College at the University of Toronto.
Matt's research interests and recent publications focus on nuclear deterrence and disarmament, progressive foreign policy, and the nexus between nuclear weapons, climate change, and injustice. Matt's work has been widely published and quoted in The New York Times, The Washington Post, BBC, Associated Press, The Toronto Star, Forbes, CBC, Politico, The Nation, Bulletin of the Atomic Scientists, Defense One, Inkstick, Outrider, 38 North, Arms Control Wonk, and others.
Matt is a listed Expert member of the Forum on the Arms Trade program and a Member of the Canadian Pugwash Group. He was also the Ploughshares Fund's 2020 Olum Fellow, a 2019 alumnus of the Wilson Center's Nuclear History Boot Camp, a 2019 CSIS Nuclear Scholar, and a 2018 alumnus of IGCC's Public Policy and Nuclear Threats Boot Camp. In 2019 and 2020, Matt was also the co-director of Foreign Policy Generation––a group of young people working to develop a progressive foreign policy for the next generation.
Current Work: Tracking global nuclear forces (published bi-monthly in FAS' Nuclear Notebook and annually in the SIPRI Yearbook), and ongoing research on the United States' intercontinental ballistic missile force (ICBM Information Project).