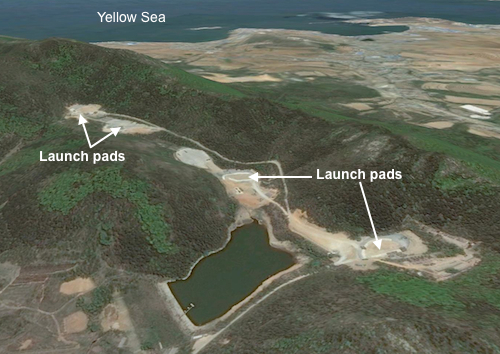 By Hans M. Kristensen
One of the last Chinese Second Artillery brigades with the old liquid-fuel DF-3A intermediate-range nuclear ballistic missile appears to have been upgraded to the newer DF-21 road-mobile, dual-capable, medium-range ballistic missile.
A new satellite image posted on Google Earth from May 4, 2014, reveals major changes to what appears to be a launch unit site for the Dengshahe brigade northeast of Dalian by the Yellow Sea.
The upgrade apparently marks the latest phase in a long and slow conversion of the Dengshahe brigade from the DF-3A to the DF-21.
The 810 Brigade base appears to be located approximately 60 km (36 miles) northeast of Dalian in the Liaoning province (see map below). The base is organized under 51 Base, one of six base headquarters organized under the Second Artillery Corps, the military service that operates the Chinese land-based nuclear and conventional missiles.  Continue reading →