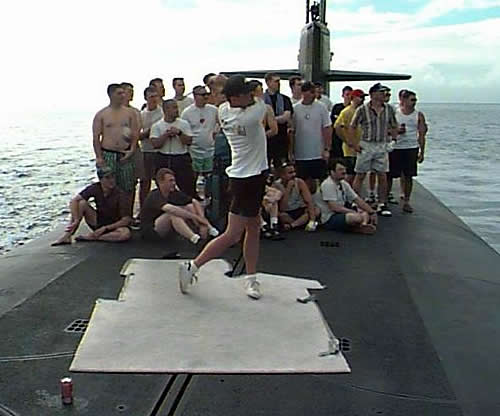 By Hans M. Kristensen
Does the U.S. Navy have more ballistic missile submarines than it needs? Dramatic reductions in deterrent patrols – but not submarines – suggest so.
Over the past thirteen years, the number of deterrent patrols conducted each year by U.S. ballistic missile submarines (SSBNs) has declined by more than half.
During most of the same period, the size of the SSBN fleet has remained relatively steady at 14 boats, after four were retired in 2001-2003. Yet the decline in deterrent patrols has continued.
As a result, each SSBN now conducts one deterrent patrol less per year, in average, than it did a decade ago. At any given time, there are fewer SSBNs on deterrent patrol today than in the early-1960s when SSBN patrols first began.
The development indicates that the U.S. Navy may currently be operating more SSBNs than are needed for U.S. security needs, and that the current patrol rate could in fact be maintained with fewer submarines.
This also raises questions about the navy's plan to build a new class of 12 SSBNs to replace the current class of 14 Ohio-class SSBNs. Fewer than 12 submarines would be able to meet the current deterrent patrol level and the number of patrols may even decline further in the future. Continue reading →