USDOT Workshop: Transportation, Mobility, and the Future of Infrastructure
On December 8th, 2022, the U.S. Department of Transportation hosted a workshop, "Transportation, Mobility, and the Future of Infrastructure," in collaboration with the Federation of American Scientists.
The goal for this event was to bring together innovative thinkers from various sectors of infrastructure and transportation to scope ideas where research, technology, and innovation could drive meaningful change for the Department of Transportation's strategic priorities.
To provide framing for the day, participants heard from Secretary of Transportation Pete Buttigieg and Deputy Assistant Secretary for Research and Technology Robert Hampshire, who both underscored the potential for a new agency – The Advanced Research Projects Agency – Infrastructure (ARPA-I) to accelerate transformative solutions for the transportation sector. Then, a panel featuring Kei Koizumi, Jennifer Gerbi, and Erwin Gianchandani focused on Federal Research and Development (R&D) explored federal advanced research models that drive innovation in complex sectors and explored how such approaches may accelerate solutions to key priorities in the transportation system.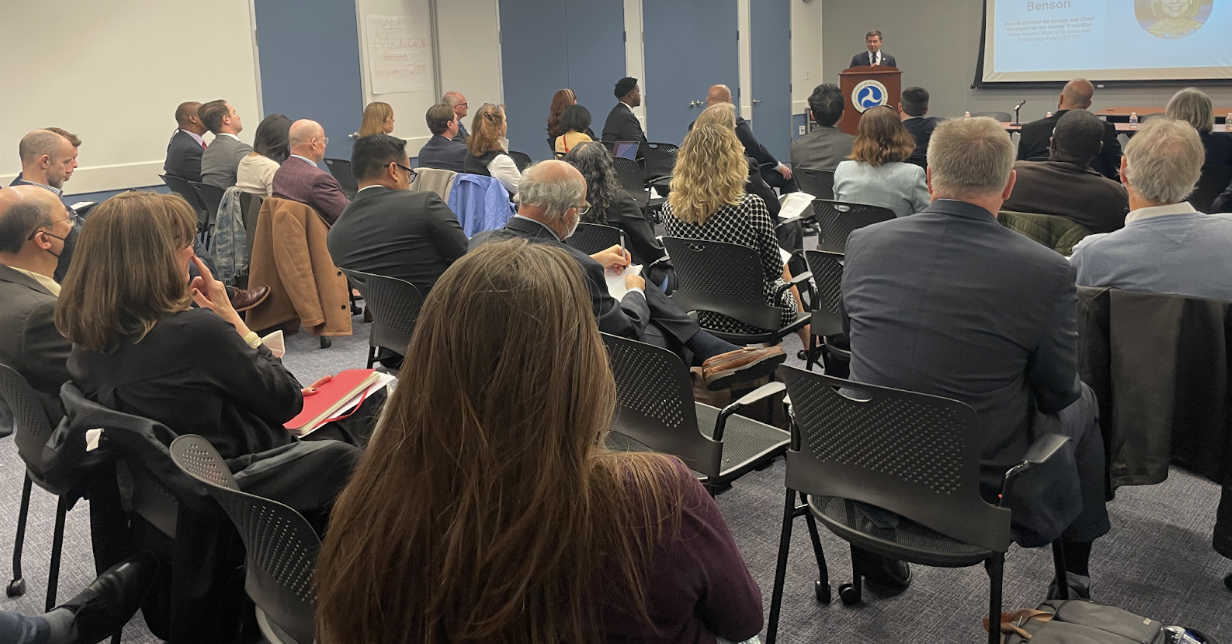 Participants then participated in separate breakout sessions organized around: 1) safety; 2) digitalization; and 3) climate and resilience. During the breakouts sessions, participants were asked to build on pre-work they had completed before the Workshop by brainstorming future vision statements and using them as the foundation to come up with innovative federal R&D program designs. Participants then regrouped and ended the day by discussing the most promising ideas from their respective breakout sessions, and where their ideas could go next.
The Workshop inspired participants to dig deep to surface meaningful challenges and innovative solutions for USDOT to tackle, whether through ARPA-I or other federal R&D mechanisms, and represents an initial step of a broader process to identify topics and domains in which stakeholders can drive transformational progress for our infrastructure and transportation system. Such an effort will require continued engagement and buy-in from a diverse community of experts.
As such, FAS is seeking to engage experts from across the transportation infrastructure community who are willing to "think big" and creatively about solutions to transportation moonshots. If you're interested in supporting future efforts around transportation infrastructure moonshots, please visit our "Get Involved" page; if you're ready to submit an initial program design in the form of a wireframe that could inform a future advanced research portfolio at DOT, please visit our "Share an Idea" page.