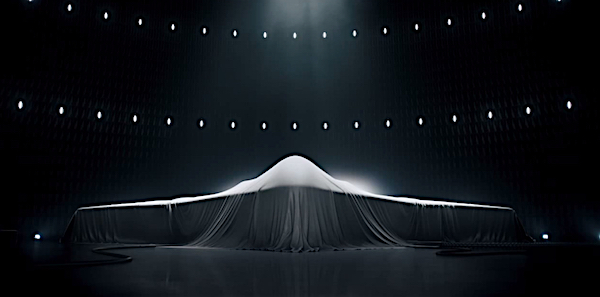 Pentagon Portrays Nuclear Modernization As Response to Russia
By Hans M. Kristensen
The final defense budget of the Obama administration effectively crowns this administration as the nuclear modernization leader of post-Cold War U.S. presidencies.
While official statements so far have mainly justified the massive nuclear modernization as simply extending the service-life of existing capabilities, the Pentagon now explicitly paints the nuclear modernization as a direct response to Russia:
PB 2017 Adjusts to Strategic Change. Today's security environment is dramatically different from the one the department has been engaged with for the last 25 years, and it requires new ways of thinking and new ways of acting. This security environment is driving the focus of the Defense Department's planning and budgeting.

[…]

Russia. The budget enables the department to take a strong, balanced approach to respond to Russia's aggression in Eastern Europe.

We are countering Russia's aggressive policies through investments in a broad range of capabilities. The FY 2017 budget request will allow us to modify and expand air defense systems, develop new unmanned systems, design a new long-range bomber and a new long-range stand-off cruise missile, and modernize our nuclear arsenal.

[…]
The cost for the new long-range bomber (LRS-B) is still secret but will likely total over 100 billion. But the new budget contains out-year numbers for the new cruise missile (LRSO) that show a significant increase in funding in 2018 and 2019. More than $4.6 billion is projected through 2021:
The total life-cycle cost of the new cruise missile may be as high as $30 billion. Excessive and expensive nuclear modernization programs in the budget threaten funding of more important non-nuclear defense programs.
The Pentagon and defense contractors say the LRSO is needed to replace the existing aging air-launched cruise missile (ALCM) to shoot holes in enemy air defenses, fight limited nuclear wars, and because Russia has nuclear cruise missiles. The claims recycle Cold War justifications and ignore the effectiveness of other military forces in deterring and defeating potential adversaries.
Last year Defense Secretary Carter promised NATO's response to Russia would not use the "Cold War playbook" of large American forces stationed in Europe.
But other pages in the Cold War playbook – including those relating to nuclear forces – appear to have been studied well with growing nuclear bomber integration in Europe, revival of escalation scenarios and contingency planning, development of a new bomber and a cruise missiles, and deployment of guided nuclear bombs on stealth fighters in Europe within the next decade.
Russia – after having triggered a revival of NATO with its invasion of Ukraine, large-scale exercises, and overt nuclear threats – is likely to respond to NATO's military posturing by beefing up its own operations. Russian officials quickly reacted to NATO's latest announcement to boost military forces in Eastern Europe by pledging to improve its conventional and nuclear forces further.
It is obvious what's happening here. The issue is not who's to blame or who started it. The challenge is how to prevent that the actions each side take in what they consider justified responses to the other side's aggression do not escalate further into a new round of Cold War.
The explicit inclusion of nuclear forces in the tit-for-tat posturing is another worrisome sign that the escalation has already started.
The research for this publication was made possible by a grant from the New Land Foundation, and Ploughshares Fund. The statements made and views expressed are solely the responsibility of the authors.