President's Message: Innovative Ideas to Reduce Nuclear Dangers
08.15.13
|
3 min read
|
Text by Charles D. Ferguson, Ph.D.
We at FAS are always looking for innovative thinking on reducing nuclear dangers. This issue features both emerging leaders in the field and seasoned practitioners who are advancing new ways of looking at nuclear education, arms control monitoring, deterrence, and lessons from historical perspectives. Three of the articles have lead authors from the younger generation.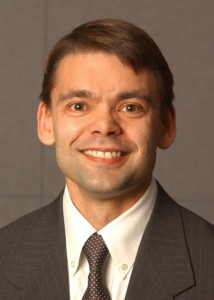 Erika Suzuki, who leads UC Berkeley's Nuclear Policy Working Group, has joined with Dr. Bethany Goldblum, a younger faculty member, and Dr. Jasmina Vujic, a senior faculty member who has mentored dozens of Ph.D. and M.S. degree students. They describe a new model for educating students about nuclear technology and security policy. Their goals are to develop and sustain "an enduring nuclear security workforce," to build bridges among "professionals from technical and social science fields," and "to generate original policy recommendations and technical working papers." They want to extend their work to many universities and educational institutions. For PIR readers who are educators in the nuclear security and policy field, we encourage you to contact Erika and her co-authors to find out how you can help advance this important new project.
Ravi Patel, a talented, younger biologist from Stanford, worked last summer at FAS as a security scholar and began researching how to create stability between India and Pakistan. After travel to South Asia and extensive interviews and other research, Mr. Patel wrote the article in this issue on "Using Trade to Build Stability in South Asia." He discusses four major steps: (1) forming a uniform, jointly developed trade policy, (2) having Pakistan grant Most-Favored-Nation status to India, (3) improving infrastructure linking India and Pakistan, and (4) improving ties between the Indian and Pakistani business communities. He points out that it is often easier to ship goods between the two countries through third party countries such as the United Arab Emirates because of the impediments to direct trade. Although his article does not directly address the nuclear arms race in South Asia, it provides advice on ways to indirectly reduce nuclear tensions.
Recently, I had the pleasure of meeting Jay Brotz at a conference at the University of California's Washington, DC, Center and was impressed with the work that he and his co-authors Justin Fernandez and Dr. Sharon DeLand are performing at Sandia National Laboratories. As discussed in their article, they are developing and analyzing models for monitoring nuclear warheads in potential future arms control treaties or agreements. Up to now, nuclear arms control agreements between Russia and the United States have primarily focused on inspecting and monitoring strategic weapon systems because of the relative ease of monitoring these objects that are much bigger than individual warheads. When individual warheads are monitored, the inspection system has to provide reliable information to the treaty partner but not reveal sensitive design information about the warhead. Brotz et al. discuss how to achieve that balance.
On FAS's staff, we are privileged to have senior scholars such as Dr. Robert S. Norris and Hans Kristensen. For many years, they have co-written the Nuclear Notebook in the Bulletin of the Atomic Scientists, which is the most authoritative, unofficial source of information on the status of worldwide nuclear forces. In this issue, they have separate articles. Dr. Norris, a leading historian of nuclear weapons, shines a spotlight on the three factors that stoked the nuclear arms race: (1) inter-service rivalry among the branches of the U.S. armed forces, (2) the tenet that the United States could achieve security through technical superiority in nuclear weaponry, and (3) the "hyperactive definition of deterrence," which resulted in "very high degrees of readiness" to launch an attack. This historical legacy weighs heavily on contemporary nuclear policy as examined in the final article by Hans Kristensen.
The PIR presents Mr. Kristensen's invited presentation to the Deterrence and Assurance Working Group at the U.S. Air Force's Global Strike Command at Barksdale Air Force Base in Louisiana. He raises profound questions about how many nuclear weapons are enough, what are the roles and tasks for nuclear weapons, and whether and how the United States can continue to reduce nuclear targeting and alert levels of nuclear forces. He advises the Air Force Global Strike Command to not resist further reductions but instead "sustain sufficient deterrence and assurance at lower levels."
We hope you find these articles enlightening. We are grateful for your support of FAS.
Charles D. Ferguson, Ph.D.
President, Federation of American Scientists