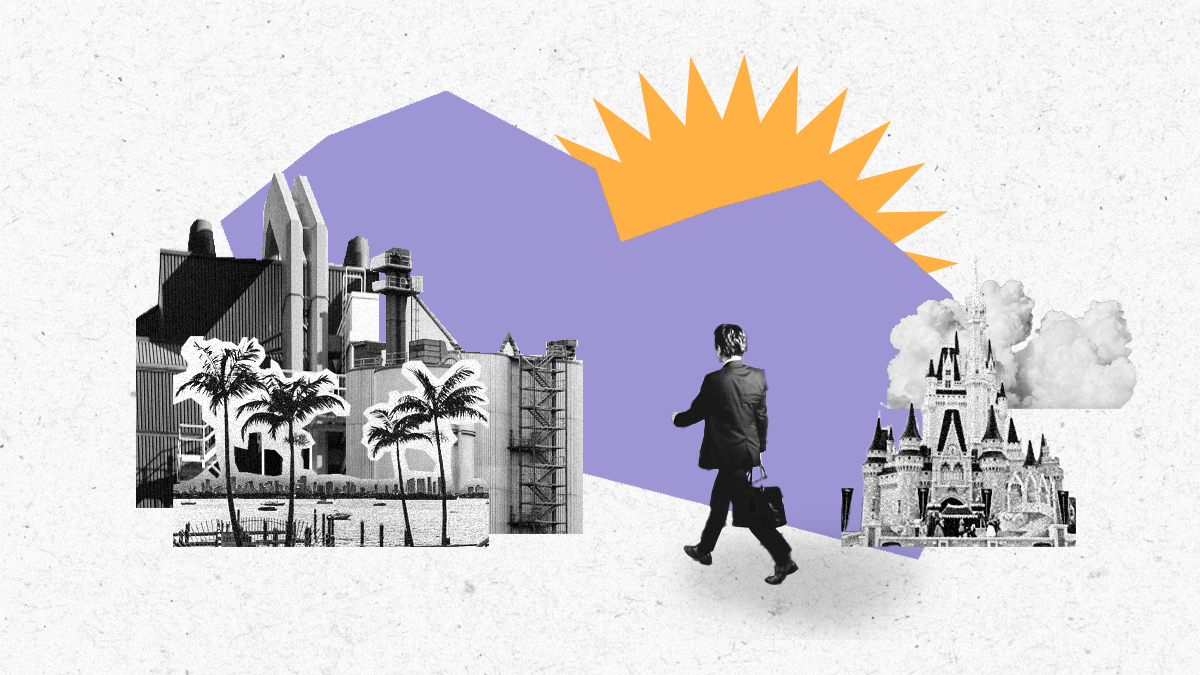 Ecosystems & Entrepreneurship
Packaging Semiconductors at the Doorstep to Disney
This interview is part of an FAS series on Unleashing Regional Innovation where we talk to leaders building the next wave of innovative clusters and ecosystems in communities across the United States. We aim to spotlight their work and help other communities learn by example. Our first round of interviews are with finalists of the Build Back Better Regional Challenge run by the Economic Development Administration as part of the American Rescue Plan.
BRIDG is not-for-profit public-private partnership located in Osceola County, Florida providing semiconductor R&D and production capabilities to industry and government, enabled by a versatile 200mm microelectronics fabrication facility (or 'fab'). As the anchor tenant of an emerging 500-acre technology district known as NeoCity, BRIDG operates the fab with a focus on heterogeneous integration and advanced packaging process technologies, and the development of a secure manufacturing methodology leveraging digital twins and other Industry 4.0 concepts.
Supported by Osceola County, Florida High Tech Corridor Council, imec, SkyWater Technology (Center for Neovation operator) and others, BRIDG connects challenges and opportunities with solutions. They are "Bridging the Innovation Development Gap" (BRIDG) making commercialization possible. Their coalition, led by Osceola County Board of Commissioners, won $50.8 million in September, 2022 as part of the challenge.
Jim Vandevere is the President of BRIDG. His career spans over 30 years of C-level experience with telecom companies, medical devices, and startups in photonics and electronics.
Ryan Buscaglia: I would love to start out and ask if you could tell us about how your coalition came together and a little bit of the history of NeoCity?
Jim Vandevere: Historically, Osceola County has been a region known for its strength in the services and agriculture industry. You either work in theme parks, restaurants, or farming— such as on a cattle ranch or something like that. During 2008, and more recently during COVID, there was a down-tick in the market where things changed, and people didn't travel much. Osceola County specifically ranked about second in the country in unemployment. They recognized the importance of having a diversified portfolio for people to work in and wanted to add a third leg to the revenue stool, which is basically a technology component that survives downturns in markets.
Osceola County looked at what innovative technologies were being conducted within Florida's universities (University of Central Florida, University of Florida, University of South Florida) that can be leveraged, and along with leadership from the Florida High Tech Corridor Council and Orlando Economic Partnership, felt that the semiconductor industry was an area where Florida, and particularly Osceola County in Central Florida, can truly make an impact on a national scale. After a few years, SkyWater Technologies also became involved in the regional efforts. So, for nearly the past decade, the group has been working closely together and eventually formed a coalition to grow an ecosystem on a 540-acre plot of land owned by Osceola County called NeoCity. Since the start of the economic diversification initiative, the county has invested approximately $270 million dollars to build a 200mm microelectronics fabrication facility (or 'fab'), built a STEM-based high school, and added a Class A office complex onsite. With local and state funding, along with collaborations from industry partners such as TEL and SUSS Microtec, BRIDG was able to add tools to operate the fab as you see it today. Our cluster has been meeting twice a week since before the Build Back Better Regional Challenge was even a thing. We've been interacting for a long time.
There's a real sense of community here. Not just within Osceola County, but along the entire Florida high tech corridor from the Space Coast to Tampa—everybody's interested and invested (whether directly or indirectly) in the success of this environment and the NeoCity campus.
How did Osceola County make the decision to pursue semiconductors as a cluster instead of another industry, and who was making that decision? Was the county leading on that, or were there other people at the table?
The idea for NeoCity started in 2012 after a "best practice" regional leadership mission to Texas and discussions around the importance of the semiconductor industry. There were other people at the table. Everybody had an opinion. The difficult question was, "How do you fit $278 million into your budget to make this program work in Central Florida?" Osceola County's response was, "We can make this happen. We're the fastest growing county in the state of Florida." They decided to take a big leap of faith with some sound financial planning, knowing that it could deliver huge dividends and a huge tax base with employees. Most semiconductor fabs average between 300 and 1000 people or 5000 people depending on size. And these people—ranging from PhDs to high school graduates—make a whole different level of income. In fact, the high school graduates are making significantly more than the average salary of someone working in agriculture or hospitality.
From a high school graduation point of view and continuing education into college or higher ed, Osceola County had ranked 61st out of 67 school districts in the state of Florida. Many students weren't moving on to college. So, the county implemented a program two years ago to fund high school seniors from Osceola County to attend Valencia College. They paid for school—strategic workforce development stuff—and now they've moved up to 17th in a short window of time. That's a huge jump!
Could you talk a little bit more about how Osceola came to focus on education and workforce as a key component? How did the high school associated with NeoCity come to be?
As soon as we made the decision to move toward semiconductors, we understood that it takes a different level of student. It takes a STEM student, somebody who's interested in science, technology, engineering, and math. At the time, the county didn't have that niche focus within their existing high school system. So, they proactively built a STEM-focused, project-based high school next door to the office complex at NeoCity (NeoCity Academy). That STEM high school started four years ago and graduated its first class last year in May. Nearly 100% of the students in that graduating class went on to colleges all over the country. It's a serious testament to the academic excellence they achieved.
Osceola County had the planning and the foresight to ask, "How do we get our students more involved from the beginning?" This went all the way down to science fairs in middle schools and even science awareness outreach in elementary schools. We actively engage and support science fairs in Osceola County that target these students to get kids and parents to understand the technology that we're developing. SkyWater, BRIDG, NeoCity Academy, Osceola County, the Florida High Tech Corridor, and imec are all actively involved in support of education in this community.
So, we've talked about a couple of different groups involved. We've talked about education. We've talked about the role of the county. But how does the coalition approach working with other stakeholders?
As a not-for-profit organization, BRIDG interfaces with a lot of universities. Mostly universities in Florida. However, we work with universities across the United States like UC Davis, Stanford, MIT, Georgia Tech, ASU, and Ohio State. I will tell you that one of the biggest accomplishments from an outside point of view is that imec, a Belgian company, chose Florida to open their U.S. headquarters. They basically solidified the vision of the county because they are a very advanced engineering company based out of Leuven where they have a 300mm fab and a lot of capabilities in design. They work with Fortune 500 companies all over the world. And their U.S. headquarters is right here at NeoCity in Osceola County. That interface and that linkage validates what Osceola County wanted to do and continues to do every day.
From an industry partnership standpoint, we have two equipment suppliers that are ranked in the top five equipment suppliers of all semiconductor fabs—big multi-billion-dollar companies—that use our site as a demo center for their U.S. capabilities.
Locally, we work with regional industry associations such as the Manufacturing Association for Central Florida, FloridaMakes, and the Florida Photonics Cluster. We have a good relationship with Valencia College, and then we have our partner school, the Institute for Simulation and Training at UCF, which is globally renowned for their modeling, simulation, and training program. Then, we also have ongoing project collaborations with the University of Florida, as well. So, we have a really solid record pulling in local as well as international friendlies into the site to make it successful.
Of the research institutions you mentioned: I know one of the key projects in your Build Back Better proposal is working with UCF on creating digital twins of the facility. Could you talk about what motivated that and why you thought that that was an important project?
It's definitely an important project. The Air Force funded secure digital twins for DoD applications to virtually show the pipeline of activities from design all the way through to where the product winds up—showing sourcing components to fab processing, all the fab machines and everything like that and all the decision points. It's basically taking snapshots to understand design attributes, metrology testing, inspections, etc. all the way into final test assembly and then out to the end use product.
Now how is UCF involved? They are modeling and simulating how components go through the process. So, as you go through each tool and it performs its function, they're pulling data from that performance to understand the process. In the end, we will understand the entire flow. Once you understand that flow, you will then know what the variables are. Doing a simulation of 'what if' scenarios can help industry understand costs and what kind of tool sets you need to do certain things. Then, you can do a predictive plan model saying 'hey, it's going to cost you this much money. You're going to need this many people, and this is what you need.' It's already being done for most industries, for example the automotive industry, but this is the first semiconductor play.
Taking a step back from the projects that you're working on and going back to how you originally came up with the plan for the Build Back Better grant, I would love to know who actually did the work to write this Build Back Better Regional Challenge application. Who took the lead and how did you decide that they would take the lead? Was it natural or did it come about from a consensus process?
It came about from a consensus process. The detailed technical information came mostly from BRIDG and the overarching documentation came from a grant writing group and Osceola County staff. This direction and the knowledge of how to submit this grant was very important.
The overall vision of how we present ourselves came from our normal meetings with the county manager, the team, and me. The creation of the grant was a complete team effort. Honest, straightforward questions, challenges, and feedback came up amongst the coalition group while we developed this. We learned a lot more about each other and how every individual group does business. We went through six months of hard grinding to get that grant to be representative of the coalition.
It sounds like the recipe called for not only deep technical expertise, but also an open and collaborative group working on it. And then a clear vision that tied all of the disparate parts together. Are those the main ingredients?
Yes, and I would add understanding and knowledge of grant writing and what the reviewers are looking for.
Even the best teams have disagreements sometimes. Are there any moments where your coalition had different ideas about what the vision for the future was? And how did you reconcile those situations?
As a kid, my father told me there's no 'I' in team. We win together, we lose together. But there are always 'me' people in a group. Getting those dynamics out of the way when you first start is important. The best part about our group is that we have a common vision of making NeoCity work. That was the underlying tone. Their ideas were maybe not like yours or anybody else's, but everybody's heart was in the right place. The challenge was how you communicate to get everybody to understand your idea. That is why our coalition is successful. We're not afraid to have honest conversations and disagreements, but we work through it.
How will Osceola County look different in 10 years if you're successful and doing what you all proposed? What does it look like for the class of 2033 coming out of NeoCity Academy or for the families who can rely on working in the fab or someplace adjacent?
In 10 years…I think the opportunity for NeoCity is like in many places across the United States. Today is when you're going to see the most funding ever. You're not going to see this again, probably, for another decade. However, I would say that there is nothing stopping the growth of NeoCity as long as we execute the way we've been executing and hold true to our vision. I will say 10 years from now, we will have successfully created the Design Center of Excellence to attract more companies, in addition to the ones you see here today. You will probably see seven or eight more companies in a group that support leapfrog advanced studies and work on that as a collaborative effort.
Additionally, we've put significant funds toward workforce development including our local community college system. Our goal is to increase STEM capabilities and provide equipment, information, and better tools to support Osceola County. We want to continue the support of the Osceola County gift that has provided a Valencia College education for every high school senior that graduated in the Osceola County system over the last two years. We can supplement that and create a more robust avenue that connects students not only to the existing Valencia College environment, but also to all universities throughout the state of Florida. The goal is to elevate the entire state. Staffing in the semiconductor industry right now is tough— everybody's complaining about it across the country. They can't get the workforce. In Florida, we control our own destiny. That's what I hope to see in 10 years.