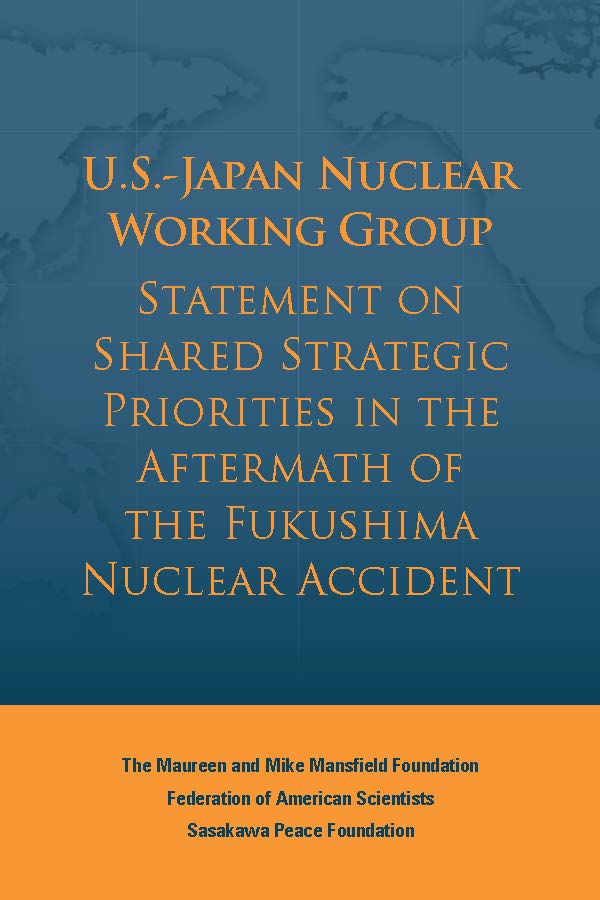 New Report on Aftermath of Fukushima Nuclear Accident
04.06.13
|
2 min read
|
Text by FAS
The U.S.-Japan Nuclear Working Group, co-chaired by FAS President Dr. Charles Ferguson, has released a new report recommending priorities for the Japanese government following the March 11, 2011 nuclear accident at Fukushima Daiichi Nuclear Power Plant.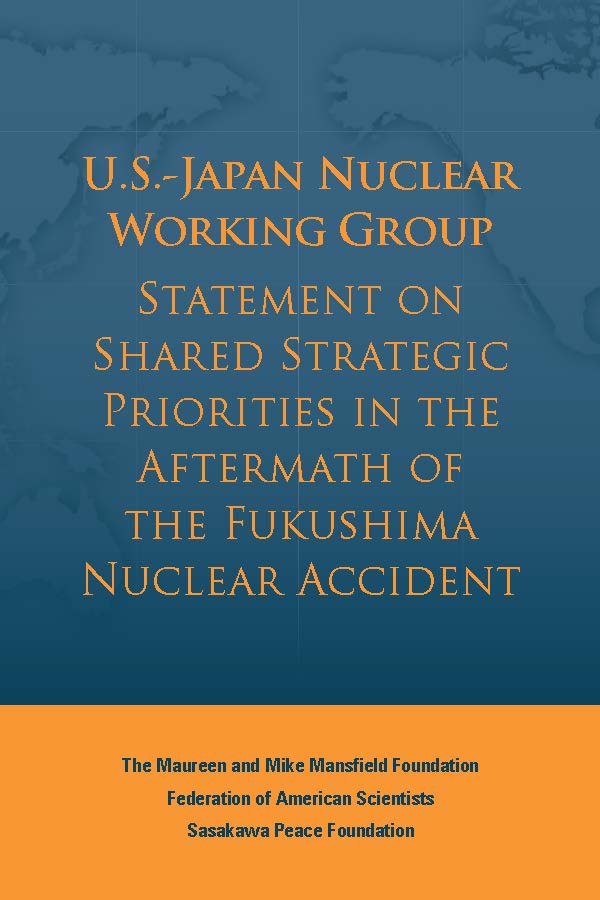 The U.S.-Japan Nuclear Working Group is composed of bi-national experts who have come together to examine the broader strategic implications of the Fukushima accident. The mission of the group is to understand, articulate and advocate for shared strategic interests between the United States and Japan which could be impacted through changes to Japan's energy program. In the past twelve months, the group has conducted meetings with industry leaders and policymakers in Japan, the United States and the nuclear governance community in Vienna to examine the implications of Japan's future energy policy. As a result of these meetings, the group released a report of its findings and recommendations, "Statement on Shared Strategic Priorities in the Aftermath of the Fukushima Nuclear Accident".
The report discusses specific issues that must be addressed regardless of Japan's energy policy decisions, including: strategy for reducing Japan's plutonium stockpile, new standards for radiation safety and environmental cleanup and treatment of spent nuclear fuel.
The report also examines broader concerns to Japan's energy policy including: climate change concerns, emerging nuclear safety regulations and global nuclear nonproliferation leadership (as Japan is a non-nuclear weapons state with advanced nuclear energy capabilities). The group offers strategic recommendations for Japanese and U.S. industries and governments regarding the direction of Japan's energy policy, and how both countries can work together for joint energy security.
Read the report here (PDF).
For more information on the U.S.-Japan Nuclear Working Group, click here.