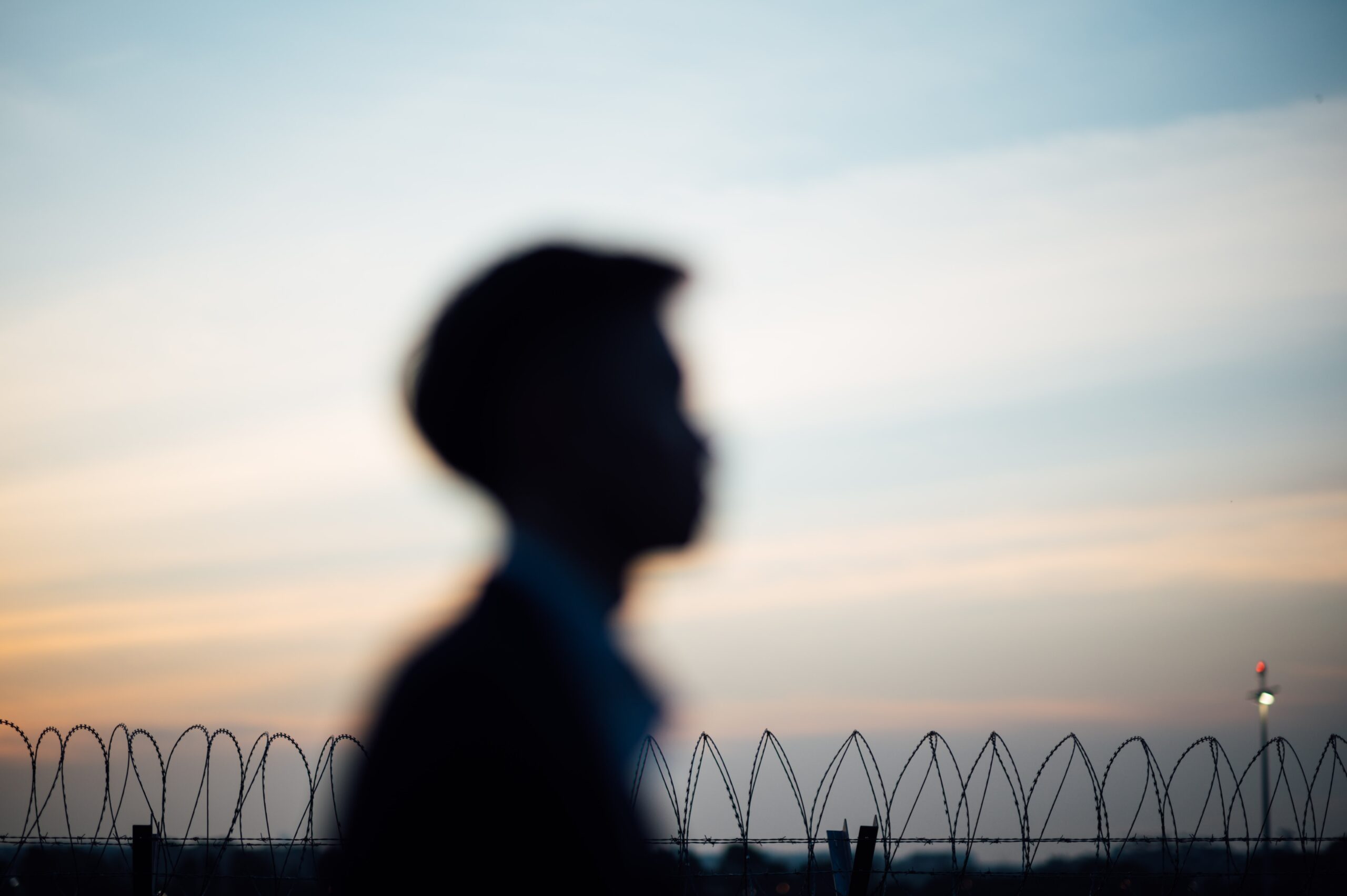 Science Policy
day one project
Health Care Coverage for the Incarcerated Population to Reduce Opioid-Related Relapse, Overdose, and Recidivism Rates
Summary
Untreated substance use disorders (SUDs) are common among those who pass through the criminal justice system. At both the state and federal levels, re-entry into communities is a critical time period for these individuals. Preventing opioid relapse and potential overdose post-release can prevent recidivism, and improve an individual's life after time in jail. Medication-assisted treatment (MAT) for opioid use disorders (OUDs) can help some sustain recovery. However, there are many barriers that interfere with the distribution of medication: cost, accessibility, and distribution are difficult to overcome, along with a lack of professionals trained to prescribe medication for OUDs.
To address this facet of the growing opioid crisis, the United States Department of Justice (DOJ) and the Centers for Medicare & Medicaid Services (CMS) should facilitate the accessibility for medications for OUDs (MOUDs) and train professionals to prescribe MOUDs. Additionally, incarcerated individuals with an OUD should have intensive case management that continues through reintegration into society. Finally, Medicare coverage should be available in order to continue treatment and support successful reentry into their community. Together, these will help reduce risks of recidivism, opioid-related relapse, and overdoses during reintegration back into their community.
Challenge and Opportunity
Approximately 65% of the United States prison population has a substance use disorder. An estimated 17% of those detained in state and federal prisons who meet the criteria for substance use disorder have an opioid use disorder specifically. Repeated drug usage causes a person to grow physiologically reliant on the drug, requiring more to have the desired effect, known as increasing tolerance. Individuals with an OUD lose their tolerance to the drug while incarcerated, which sets them at a greater risk of overdose mortality upon release. The risk of mortality from a lethal overdose is more than 12 times greater than that of another person within two weeks of being released from jail or prison. A meta-analysis determined that MOUDs during incarceration increased post-release treatment involvement and reduced opioid use post-release. Similarly, a randomized control trial at a Baltimore pre-release prison setting, showed that those who began methadone therapy and counseling while in prison were more likely to continue treatment post-release. They also had reduced rates of opioid use re-offending over the course of six months compared to those who received counseling only.
Methadone, buprenorphine, and naltrexone are MOUDs that have been authorized by the Food and Drug Administration for the treatment of OUDs. Research on the utilization of MOUD has demonstrated to be an effective treatment, specifically with methadone and buprenorphine. However, the distribution amount of MOUDs in the criminal justice system settings is low: only 3.6% of incarcerated individuals with OUD across the United States were prescribed and administered buprenorphine. According to the Pew Charitable Trusts and Substance Abuse and Mental Health Services Administration (SAMHSA), just 14 states administered at least one MOUD, 39 states provided naltrexone in jail or prison settings, and only one state (Rhode Island) provided all three MOUDs. Increasing the percentage of MOUD administration in carceral settings and after release across the United States is critical in order to reduce opioid overdose deaths.
Rhode Island's Approach to Opioid Use Disorder Treatment
The Rhode Island Department of Corrections (RIDC) is the first correctional system to launch an extensive program to screen individuals for an OUD upon entry, offer all three MOUDs to eligible incarcerated individuals, and continue with treatment post-release. The RIDC MAT program provides incarcerated individuals with access to MOUDs, and counseling during incarceration. RIDC MAT also provides linkage to care after release through a partnered non-profit organization, Community Organization for Drug Abuse Control (CODAC) Behavioral Healthcare. Together, RIDC and CODAC have established a successful pipeline for the continuation of MAT post-incarceration. Prior to an individual's release date, CODAC develops a re-entry strategy with the assistance of case management and care providers. As a result, Rhode Island's statewide overdose fatalities decreased by 12% in the first year of this program's adoption, while post-incarceration overdose deaths decreased by 61%. A decrease in mortality rates related to opioid overdose post incarceration allows approximately $7,300 more in personal income per individual's extended years of life. Other states have turned to Rhode Island's MAT program to learn from and advocate for incarcerated individuals in order to treat OUDs during and after incarceration, and help reduce recidivism.
Challenges for Implementation
Despite these strong results, challenges remain.
Opioid use treatment and services are covered by health insurances under the Mental Health Parity and Addiction Equity Act (MHPAEA) of 2008. However, incarcerated individual healthcare coverage is entirely operated by the state, which contributes to the above mentioned disparities in drug therapeutic access and counseling–but only while incarcerated. As individuals transition back into society, if they do not have health insurance to pay for their MOUDs or other rehabilitation treatments, they lose treatment, and experience an increased likelihood of relapse.
The Medicaid Inmate Exclusion Policy under the Social Security Act prevents and prohibits Medicaid coverage while incarcerated, making it difficult for formerly incarcerated individuals to acquire healthcare upon release, and thus access MOUDs. The majority of these individuals qualify for Medicaid upon release since they are low-income and fall below the federal poverty line. In 2018, Congress provided waiver opportunities for CMS to connect individuals who were recently released from jail/prison to healthcare across the states, but not federally.
Medicaid Section 1115 Waivers
To combat this gap, states are waiving the Medicaid Inmate Exclusion Policy to provide Medicaid coverage for incarcerated individuals upon release by filing Section 1115 waivers. A section 1115 waiver is a provision within the Social Security Act that grants the Secretary of Health and Human Services the authority to waive specific requirements within the Medicaid program. Section 1115 waivers offer states the flexibility to design and implement innovative approaches to enhance access to healthcare. To obtain approval, states must submit proposals outlining their proposed changes and demonstrate that the waiver will not increase federal government expenditures over the waiver period. Once approved, the waiver permits the states to operate the Medicaid program with modified, exempted, or alternative requirements. For instance, Section 1115 waivers from New Hampshire and Utah were approved, enabling the expansion of healthcare coverage to incarcerated individuals. Under the waiver, incarcerated individuals are granted full Medicaid coverage for care coordination and provider services, which commences approximately one month prior to their release.
Plan of Action
The Biden Administration has urged states to submit Section 1115 waivers to propose options for expanding coverage in order to reduce health disparities, remove barriers to MOUDs treatment access, and find long-term solutions to OUDs issues. It is imperative that the federal government prioritize reducing relapse, and opioid overdose mortality rates during incarceration and post-release in order to reduce recidivism. The DOJ, CMS, and SAMHSA should collaborate to develop a pipeline that expands training across professionals, have MOUDs more accessible to correctional facilities, and have healthcare coverage post-release.
Recommendation 1. Compare and contrast the Section 1115 waivers submitted by states to encourage and detail advantages to the remaining states.
A root of the issue is the failure to provide pre-release healthcare coverage to incarcerated individuals in order for them to continue having coverage post-release. Hence, increasing the access to healthcare post-release by states applying for Section 1115 waivers to propose measures and assist incarcerated individuals in obtaining healthcare coverage is important. Currently 35 states have filed approved Section 1115 waivers. Collecting data on these states would provide insight into how these waivers reduce recidivism and overdose rates. The Agency for Healthcare Research and Quality (AHRQ) should issue an open call for evidence synthesis to delve into the impacts of Section 1115 waivers. By doing so, AHRQ would aim to conduct a comprehensive analysis of the impacts and outcomes from the implementation of Section 1115 waivers. This initiative would contribute to evidence-based decision-making and further enhance the understanding of the implication of Section 1115 waivers on healthcare. Examples of data collection that could be obtained to assess the success of Medicaid resources are:
Overdose mortality rates between those who have Medicaid and those who do not
Post-release drug-related opioid reoffending
Economic impact such as quality-adjusted life years gained.
Once the data has been gathered, it is essential that the dataset is made publicly accessible to researchers. The dataset can be published on the CMS data website, enabling widespread access and utilization for researchers. This accessibility will allow researchers to examine the significance of reducing overdose-related fatalities after incarceration and assess how the expansion of Section 1115 waivers could contribute to achieve this reduction.
Recommendation 2. Increase opioid treatment program accessibility during and after incarceration.
Rhode Island's MAT program has shown to be effective in reducing opioid overdose deaths. A replica of the Rhode Island program has improved OUD treatment to reduce opioid related relapses and death in a correctional facility in Massachusetts. In order to provide intensive case management when individuals come into contact with the criminal justice system and adequately rehabilitate them, correctional facilities should use a method similar to that used by Rhode Island's Department of Corrections MAT program. Since correctional facilities and licensed professionals must be accredited by the DEA and SAMHSA to provide MOUDs, individuals will have the opportunity to have access to MOUDs at Opioid treatment programs (OTPs) during and after incarceration who are certified. Thus, the DOJ and SAMHSA should collaborate with CODAC and similar organizations to increase OTP accessibility across correctional facilities during and after incarceration. These organizations can assist with creating a re-entry treatment plan during incarceration and continue after release. Incarcerated individuals will have access to MOUDs at OTPs as well as counseling. This aims to increase accessibility to MOUDs, licensed therapists, and medical doctors.
Recommendation 3. Intensive case management during incarceration should continue when reintegrating back into the community.
The DOJ, CMS and OTPs should further collaborate to establish a pipeline that aids individuals to combat OUDs. Currently, upon release, formerly incarcerated individuals' MOUD treatment is terminated and they do not have access to treatment unless they are referred to a rehabilitation center or seen by a licensed professional. The first two weeks after release are crucial because there is a higher risk of relapsing. Thus, it is essential for correctional facilities to assist incarcerated individuals to apply for Medicaid within a few months of release to access MOUDs and therapy. Medicaid would cover MOUD costs and counseling services at OTPs or similar organizations. MOUD treatment should be administered during prison in order to commence proper rehabilitation, whether that is at a correctional facility or an OTP. Subsequently, continuing their pharmacological treatment in parallel with counseling post-release reduces relapse, withdrawal symptoms, and overdose deaths. This aims to expand access while in a correctional facility and continue treatment post-release to reduce opioid mortality rates.
Conclusion
Opioid relapses and overdoses following imprisonment have escalated significantly, accelerating the chance of overdose mortality. Incarcerated individuals with an OUD should get comprehensive case management while incarcerated that continues as they reintegrate into their communities. However, the Social Security Act prevents incarcerated individuals from receiving Medicaid coverage while incarcerated. Implementing these measures will decrease overdose mortality rates, risk of relapse, and reduce recidivism.
Frequently Asked Questions
What is the economic benefit of this proposal?
In Massachusetts, researchers were able to assess an estimated cost and benefits of administering MOUDs during incarceration, using the Researching Effective Strategies to Prevent Opioid Death (RESPOND) simulation model. The availability of all three MOUDs during incarceration showed that it was cost effective at approximately $7252 per quality-adjusted life year gained and reduced 1.8% of opioid related overdose deaths.
How will this proposal be funded?
The U.S Department of Health and Human Services (HHS) has provided science and community-based approaches to combat the opioid epidemic crisis. In the past years, the HHS has allocated $2 billion in grants to help reduce opioid mortality and relapse rates across the United States. Researchers and community-based organizations can apply for grant money from HHS for data collection on how Section 1115 waivers have improved reducing recidivism and overdose rates.
The DOJ has approximately allocated $340 million in grant award funding money to battle the opioid crisis. $7.2 million dollars have been used to treat individuals with a substance use disorder and assist with support during incarceration and reentry services.
Why should this be a federal concern rather than state level?
The United States is in the middle of an emerging life-threatening opioid epidemic crisis that is affecting over 33,000 deaths per year from prescription and synthetic opioids. The opioid epidemic crisis is highly prevalent among the criminal justice population. This impacts individuals across the country, not just in specific states. The federal government should encourage individual states to apply for federal funding that is available in order to combat the opioid epidemic crisis.
How do correctional facilities and partnered organizations become an accredited and certified OTP?
The use of MOUDs in OTPs in the United States is regulated by the 42 Code of Federal Regulations (CRF) 8. This regulation established a system for accrediting and certifying OTPs in order to grant the ability to dispense and administer FDA approved MOUDs. More information on the process of accrediting and certifying OTPs can be found in SAMHSA website.
What are the limitations for this proposal?
Given the rigorous nature of the accreditation process, obtaining accreditation for OTPs can be an intricate process, which involves several steps and requirements, including: thorough assessments of program infrastructure, staff qualification and training, and compliance with regulatory standards. These factors collectively contribute to the length of the accreditation process, potentially deterring some facilities from pursuing OTP status. Another aspect to consider is the decision-making process of states regarding the application for Section 1115 waivers. One significant consideration revolves around funding and financial considerations. States often conduct an extensive evaluation to assess the potential financial implications and cost-sharing arrangements associated with the Section 1115 waiver before finalizing their decision to apply. Despite these challenges, it is crucial to acknowledge that implementing OTP accreditation and Section 1115 waiver approvals play a crucial role in reducing relapse rates post-incarceration, while also creating a more comprehensive and effective healthcare system that saves lives by addressing the opioid crisis and minimizing recidivism.