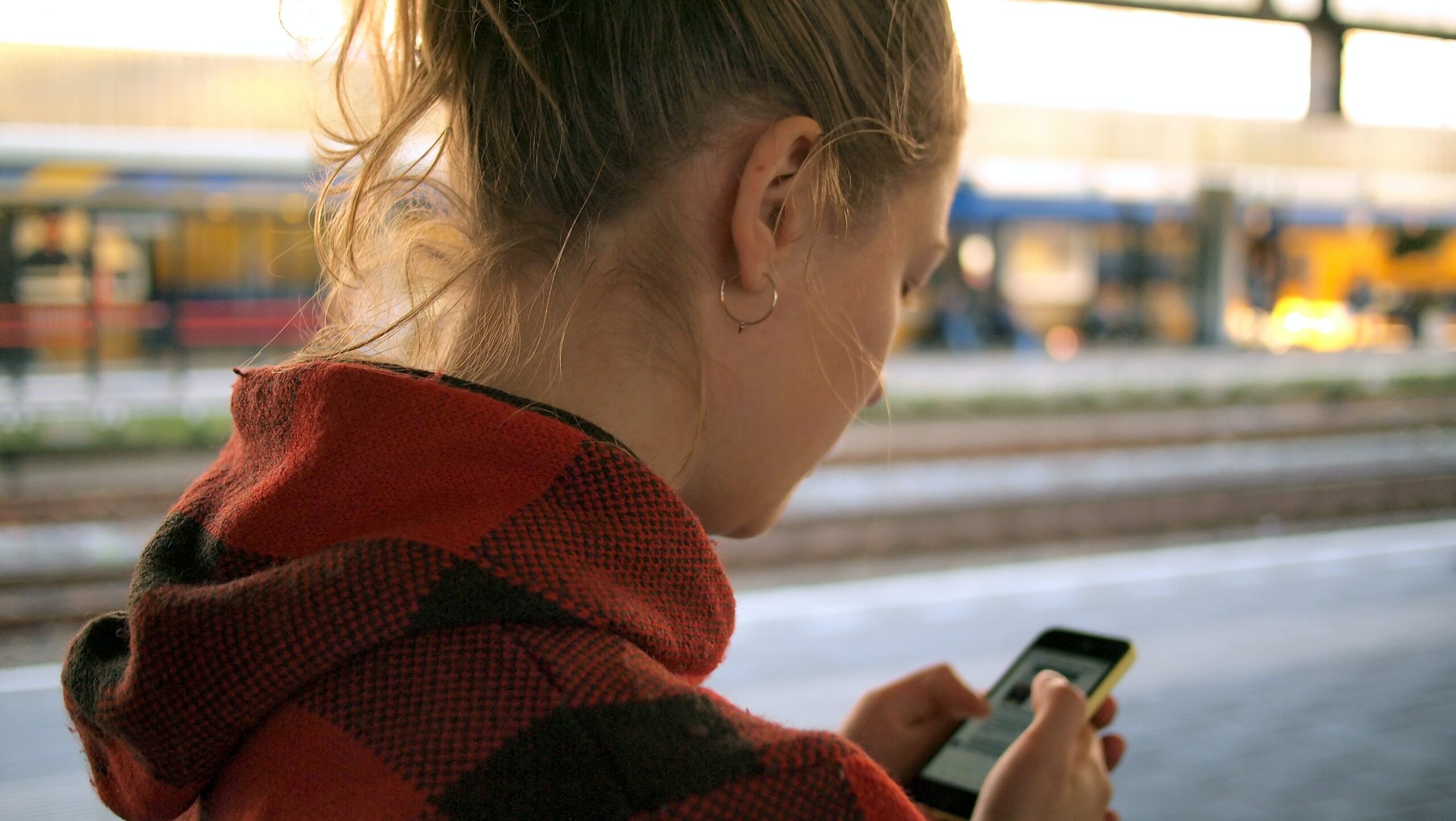 Social Innovation
day one project
Addressing Online Harassment and Abuse through a Collaborative Digital Hub
Summary
Efforts to monitor and combat online harassment have fallen short due to a lack of cooperation and information-sharing across stakeholders, disproportionately hurting women, people of color, and LGBTQ+ individuals. We propose that the White House Task Force to Address Online Harassment and Abuse convene government actors, civil society organizations, and industry representatives to create an Anti-Online Harassment (AOH) Hub to improve and standardize responses to online harassment and to provide evidence-based recommendations to the Task Force. This Hub will include a data-collection mechanism for research and analysis while also connecting survivors with social media companies, law enforcement, legal support, and other necessary resources. This approach will open pathways for survivors to better access the support and recourse they need and also create standardized record-keeping mechanisms that can provide evidence for and enable long-term policy change.
Challenge and Opportunity
The online world is rife with hate and harassment, disproportionately hurting women, people of color, and LGBTQ+ individuals. A research study by Pew indicated that 47% of women were harassed online for their gender compared to 18% of men, while 54% of Black or Hispanic internet users faced race-based harassment online compared to 17% of White users. Seven in 10 LGBTQ+ adults have experienced online harassment, and 51% faced even more severe forms of abuse. Meanwhile, existing measures to combat online harassment continue to fall short, leaving victims with limited means for recourse or protection.
Numerous factors contribute to these shortcomings. Social media companies are opaque, and when survivors turn to platforms for assistance, they are often met with automated responses and few means to appeal or even contact a human representative who could provide more personalized assistance. Many survivors of harassment face threats that escalate from online to real life, leading them to seek help from law enforcement. While most states have laws against cyberbullying, law enforcement agencies are often ill-trained and ill-equipped to navigate the complex web of laws involved and the available processes through which they could provide assistance. And while there are nongovernmental organizations and companies that develop tools and provide services for survivors of online harassment, the onus continues to lie primarily on the survivor to reach out and navigate what is often both an overwhelming and a traumatic landscape of needs. Although resources exist, finding the correct organizations and reaching out can be difficult and time-consuming. Most often, the burden remains on the victims to manage and monitor their own online presence and safety.
On a larger, systemic scale, the lack of available data to quantitatively analyze the scope and extent of online harassment hinders the ability of researchers and interested stakeholders to develop effective, long-term solutions and to hold social media companies accountable. Lack of large-scale, cross-sector and cross-platform data further hinders efforts to map out the exact scale of the issue, as well as provide evidence-based arguments for changes in policy. As the landscape of online abuse is ever changing and evolving, up-to-date information about the lexicons and phrases that are used in attacks also change.
Forming the AOH Hub will improve the collection and monitoring of online harassment while preserving victims' privacy; this data can also be used to develop future interventions and regulations. In addition, the Hub will streamline the process of receiving aid for those targeted by online harassment.
Plan of Action
Aim of proposal
The White House Task Force to Address Online Harassment and Abuse should form an Anti-Online Harassment Hub to monitor and combat online harassment. This Hub will center around a database that collects and indexes incidents of online harassment and abuse from technology companies' self-reporting, through connections civil society groups have with survivors of harassment, and from reporting conducted by the general public and by targets of online abuse. Civil society actors that have conducted past work in providing resources and monitoring harassment incidents, ranging from academics to researchers to nonprofits, will run the AOH Hub in consortium as a steering committee. There are two aims for the creation of this hub.
First, the AOH Hub can promote collaboration within and across sectors, forging bonds among government, the technology sector, civil society, and the general public. This collaboration enables the centralization of connections and resources and brings together diverse resources and expertise to address a multifaceted problem.
Second, the Hub will include a data collection mechanism that can be used to create a record for policy and other structural reform. At present, the lack of data limits the ability of external actors to evaluate whether social media companies have worked adequately to combat harmful behavior on their platforms. An external data collection mechanism enables further accountability and can build the record for Congress and the Federal Trade Commission to take action where social media companies fall short. The allocated federal funding will be used to (1) facilitate the initial convening of experts across government departments and nonprofit organizations; (2) provide support for the engineering structure required to launch the Hub and database; (3) support the steering committee of civil society actors that will maintain this service; and (4) create training units for law enforcement officials on supporting survivors of online harassment.
Recommendation 1. Create a committee for governmental departments.
Survivors of online harassment struggle to find recourse, failed by legal technicalities in patchworks of laws across states and untrained law enforcement. The root of the problem is an outdated understanding of the implications and scale of online harassment and a lack of coordination across branches of government on who should handle online harassment and how to properly address such occurrences. A crucial first step is to examine and address these existing gaps. The Task Force should form a long-term committee of members across governmental departments whose work pertains to online harassment. This would include one person from each of the following organizations, nominated by senior staff:
Department of Homeland Security
Department of Justice
Federal Bureau of Investigation
Department of Health and Human Services
Office on Violence Against Women
Federal Trade Commission
This committee will be responsible for outlining fallibilities in the existing system and detailing the kind of information needed to fill those gaps. Then, the committee will outline a framework clearly establishing the recourse options available to harassment victims and the kinds of data collection required to prove a case of harassment. The framework should be completed within the first 6 months after the committee has been convened. After that, the committee will convene twice a year to determine how well the framework is working and, in the long term, implement reforms and updates to current laws and processes to increase the success rates of victims seeking assistance from governmental agencies.
Recommendation 2: Establish a committee for civil society organizations.
The Task Force shall also convene civil society organizations to help form the AOH Hub steering committee and gather a centralized set of resources. Victims will be able to access a centralized hotline and information page, and Hub personnel will then triage reports and direct victims to resources most helpful for their particular situation. This should reduce the burden on those who are targets of harassment campaigns to find the appropriate organizations that can help address their issues by matching incidents to appropriate resources.
To create the AOH Hub, members of the Task Force can map out civil society stakeholders in the space and solicit applications to achieve comprehensive and equitable representation across sectors. Relevant organizations include organizations/actors working on (but not limited to):
Combating domestic violence and intimate partner violence
Addressing technology-facilitated gender based violence (TF-GBV)
Developing online tools for survivors of harassment to protect themselves
Conducting policy work to improve policies on harassment
Providing mental health support for survivors of harassment
Servicing pro bono or other forms of legal assistance for survivors of harassment
Connecting tech company representatives with survivors of harassment
Researching methods to address online harassment and abuse
The Task Force will convene an initial meeting, during which core members will be selected to create an advisory board, act as a liaison across members, and conduct hiring for the personnel needed to redirect victims to needed services. Other secondary members will take part in collaboratively mapping out and sharing available resources, in order to understand where efforts overlap and complement each other. These resources will be consolidated, reviewed, and published as a public database of resources within a year of the group's formation.
For secondary members, their primary obligation will be to connect with victims who have been recommended to their services. Core members, meanwhile, will meet quarterly to evaluate gaps in services and assistance provided and examine what more needs to be done to continue growing the robustness of services and aid provided.
Recommendation 3: Convene committee for industry.
After its formation, the AOH steering committee will be responsible for conducting outreach with industry partners to identify a designated team from each company best equipped to address issues pertaining to online abuse. After the first year of formation, the industry committee will provide operational reporting on existing measures within each company to address online harassment and examine gaps in existing approaches. Committee dialogue should also aim to create standardized responses to harassment incidents across industry actors and understandings of how to best uphold community guidelines and terms of service. This reporting will also create a framework for standardized best practices for data collection, in terms of the information collected on flagged cases of online harassment.
On a day-to-day basis, industry teams will be available resources for the hub, and cases can be redirected to these teams to provide person-to-person support for handling cases of harassment that require a personalized level of assistance and scale. This committee will aim to increase transparency regarding the reporting process and improve equity in responses to online harassment.
Recommendation 4: Gather committees to provide long-term recommendations for policy change.
On a yearly basis, representatives across the three committees will convene and share insights on existing measures and takeaways. These recommendations will be given to the Task Force and other relevant stakeholders, as well as be accessible by the general public. Three years after the formation of these committees, the groups will publish a report centralizing feedback and takeaway from all committees, and provide recommendations of improvement for moving forward.
Recommendation 5: Create a data-collection mechanism and standard reporting procedures.
The database will be run and maintained by the steering committee with support from the U.S. Digital Service, with funding from the Task Force for its initial development. The data collection mechanism will be informed by the frameworks provided by the committees that compose the Hub to create a trauma-informed and victim-centered framework surrounding the collection, protection, and use of the contained data. The database will be periodically reviewed by the steering committee to ensure that the nature and scope of data collection is necessary and respects the privacy of those whose data it contains. Stakeholders can use this data to analyze and provide evidence of the scale and cross-cutting nature of online harassment and abuse. The database would be populated using a standardized reporting form containing (1) details of the incident; (2) basic demographic data of the victim; (3) platform/means through which the incident occurred; (4) whether it is part of a larger organized campaign; (5) current status of the incident (e.g., whether a message was taken down, an account was suspended, the report is still ongoing); (6) categorization within existing proposed taxonomies indicating the type of abuse. This standardization of data collection would allow advocates to build cases regarding structured campaigns of abuse with well-documented evidence, and the database will archive and collect data across incidents to ensure accountability even if the originals are lost or removed.
The reporting form will be available online through the AOH Hub. Anyone with evidence of online harassment will be able to contribute to the database, including but not limited to victims of abuse, bystanders, researchers, civil society organizations, and platforms. To protect the privacy and safety of targets of harassment, this data will not be publicly available. Access will be limited to: (1) members of the Hub and its committees; (2) affiliates of the aforementioned members; (3) researchers and other stakeholders, after submitting an application stating reasons to access the data, plans for data use, and plans for maintaining data privacy and security. Published reports using data from this database will be nonidentifiable, such as with statistics being published in aggregate, and not be able to be linked back to individuals without express consent.
This database is intended to provide data to inform the committees in and partners of the Hub of the existing landscape of technology-facilitated abuse and violence. The large-scale, cross-domain, and cross-platform nature of the data collected will allow for better understanding and analysis of trends that may not be clear when analyzing specific incidents, and provide evidence regarding disproportionate harms to particular communities (such as women, people of color, LGBTQ+ individuals). Resources permitting, the Hub could also survey those who have been impacted by online abuse and harassment to better understand the needs of victims and survivors. This data aims to provide evidence for and help inform the recommendations made from the committees to the Task Force for policy change and further interventions.
Recommendation 6: Improve law enforcement support.
Law enforcement is often ill-equipped to handle issues of technology-facilitated abuse and violence. To address this, Congress should allocate funding for the Hub to create training materials for law enforcement nationwide. The developed materials will be added to training manuals and modules nationwide, to ensure that 911 operators and officers are aware of how to handle cases of online harassment and how state and federal law can apply to a range of scenarios. As part of the training, operators will also be notified to add records of 911 calls regarding online harassment to the Hub database, with the survivor's consent.
Conclusion
As technology-facilitated violence and abuse proliferates, we call for funding to create a steering committee in which experts and stakeholders from civil society, academia, industry, and government can collaborate on monitoring and regulating online harassment across sectors and incidents. The resulting Anti-Online Harassment Hub would maintain a data-collection mechanism accessible to researchers to better understand online harassment as well as provide accountability for social media platforms to address the issue. Finally, the Hub would provide accessible resources for targets of harassment in a fashion that would reduce the burden on these individuals. Implementing these measures would create a safer online space where survivors are able to easily access the support they need and establish a basis for evidence-based, longer-term policy change.
Frequently Asked Questions
Why does online harassment matter?
Consequences of a vitriolic online space are severe. With #Gamergate, a notable case of online harassment, a group of online users, critical of progressivism in video game culture, targeted women in the industry with doxing, rape threats, and death threats. Brianna Wu, one of the campaign's targets, had to contact the police and flee her home. She was diagnosed with post-traumatic stress disorder as a result of the harassment she endured. There are many other such cases that have resulted in dire emotional and even physical consequences.
How do platforms currently handle online harassment?
Platform policies on hate and harassment differ in the redress and resolution they offer. Twitter's proactive removal of racist abuse toward members of the England football team after the UEFA Euro 2020 Finals shows that it is technically feasible for abusive content to be proactively detected and removed by the platforms themselves. However, this appears to only be for high-profile situations or for well-known individuals. For the general public, the burden of dealing with abuse usually falls to the targets to report messages themselves, even as they are in the midst of receiving targeted harassment and threats. Indeed, the current processes for reporting incidents of harassment are often opaque and confusing. Once a report is made, targets of harassment have very little control over the resolution of the report or the speed at which it is addressed. Platforms also have different policies on whether and how a user is notified after a moderation decision is made. A lot of these notifications are also conducted through automated systems with no way to appeal, leaving users with limited means for recourse.
What has the U.S. government done in response to online harassment?
Recent years have seen an increase in efforts to combat online harassment. Most notably, in June 2022, Vice President Kamala Harris launched a new White House Task Force to Address Online Harassment and Abuse, co-chaired by the Gender Policy Council and the National Security Council. The Task Force aims to develop policy solutions to enhance accountability of perpetrators of online harm while expanding data collection efforts and increasing access to survivor-centered services. In March 2022, the Biden-Harris Administration also launched the Global Partnership for Action on Gender-Based Online Harassment and Abuse, alongside Australia, Denmark, South Korea, Sweden, and the United Kingdom. The partnership works to advance shared principles and attitudes toward online harassment, improve prevention and response measures to gender-based online harassment, and expand data and access on gender-based online harassment.
What actions have civil society and academia taken to combat online harassment?
Efforts focus on technical interventions, such as tools that increase individuals' digital safety, automatically blur out slurs, or allow trusted individuals to moderate abusive messages directed towards victims' accounts. There are also many guides that walk individuals through how to better manage their online presence or what to do in response to being targeted. Other organizations provide support for those who are victims and provide next steps, help with reporting, and information on better security practices. However, due to resource constraints, organizations may only be able to support specific types of targets, such as journalists, victims of intimate partner violence, or targets of gendered disinformation. This increases the burden on victims to find support for their specific needs. Academic institutions and researchers have also been developing tools and interventions that measure and address online abuse or improve content moderation. While there are increasing collaborations between academics and civil society, there are still gaps that prevent such interventions from being deployed to their full efficacy.
How do we ensure the privacy and security of data stored regarding harassment incidents?
While complete privacy and security is extremely different to ensure in a technical sense, we envision a database design that preserves data privacy while maintaining its usability. First, the fields of information required for filing an incident report form would minimize the amount of personally identifiable information collected. As some data can be crowdsourced from the public and external observers, this part of the dataset would consist of existing public data. Nonpublicly available data would be entered by only individuals who are sharing incidents that are targeting them (e.g., direct messages), and individuals would be allowed to choose whether it is visible in the database or only shown in summary statistics. Furthermore, the data collection methods and the database structure will be periodically reviewed by the steering committee of civil society organizations, who will make recommendations for improvement as needed.
What is the scope of data collecting and reporting for the hub?
Data collection and reporting can be conducted internationally, as we recognize that limiting data collection to the U.S. will also undermine our goals of intersectionality. However, the hotline will likely have more comprehensive support for U.S.-based issues. In the long run, however, efforts can also be expanded internationally, as a cross-collaborative effort across multinational governments.