President's Message: Reinvention and Renewal
From its inception 70 years ago, the founders and members of the Federation of American Scientists were reinventing themselves. Imagine yourself as a 26-year old chemist having participated in building the first atomic bombs. You may have joined because your graduate school adviser was going to Los Alamos and encouraged you to come. You may also have decided to take part in the Manhattan Project because you believed it was your patriotic duty to help America acquire the bomb before Nazi Germany did. And even when Hitler and the Nazis were defeated in May 1945, you continued your work on the bomb because the war with Japan was still raging in the Pacific. Moreover, by then, you may have felt like Dr. J. Robert Oppenheimer, the Scientific Director, that the project was "technically sweet"—you had to see it through to the end.
But when the end came—the atomic bombings of Hiroshima and Nagasaki—in August 1945, you may have had doubts about whether you should have built the bombs, or you may have at least been deeply concerned about the future of humanity in facing the threat of nuclear destruction. What should you then do? About a thousand of the "atomic scientists" throughout the country at various sites, such as Los Alamos, Oak Ridge, Hanford, and Chicago began to organize and discuss the implications of this new military technology.1
This political activity was not natural for scientists. Almost all of the founders of FAS were so-called "rank-and-file" scientists in their 20s and 30s. Members of this youth brigade—led by Dr. Willie Higinbotham, who was in his mid-30s but who looked younger—arrived in Washington. With their "crew cuts, bow ties, and tab collars [testifying] to their youth," they roamed the halls of Capitol Hill, educating Congressmen and their staffs.2 Newsweek called them the "reluctant lobby." As a history of the Atomic Energy Commission (AEC) notes, "Part of their reluctance stemmed from their conviction that the cause of science should not be dragged through the political arena."3
Fortunately, these scientists persisted and achieved the notable result of successfully lobbying for civilian control of the AEC. While they also wanted international control of nuclear energy, they fell short of that goal. However, they were indefatigable in their educational efforts on promoting peaceful uses of nuclear energy and warning about the dangers of nuclear arms races.
Throughout FAS's seven decades, the organization has transformed itself into various incarnations depending on the issues to be addressed and the resources available for operating FAS. To learn about this continual reinvention, I invite you to read all the articles in this special edition of the Public Interest Report. This edition has an all-star list of writers—many of whom have served in leadership roles at FAS and others who have deep, scholarly knowledge of FAS. These authors discuss many of the accomplishments of FAS, but they also do not shy away from mentioning several of the challenges faced by FAS.
What will FAS achieve and what adversities will occur in the next 70 years? As scientists know, research results are difficult, if not impossible, to predict. However, we do know that the mission of FAS is as relevant as ever, perhaps even more so than it was 70 years ago. Nuclear dangers—the founding call to action—have become more complex; instead of one nuclear weapon state in 1945, there are now nine countries with nuclear arms. Instead of a few nuclear reactors in 1945, today there are more than 400 power reactors in 31 countries and more than 100 research reactors in a few dozen countries. Moreover, some non-nuclear weapon states have acquired or want to acquire uranium enrichment or reprocessing facilities that can further sow the seeds of future proliferation of nuclear weapons programs. For these dangers alone, FAS has the important purpose to serve as a voice for scientists, engineers, and policy experts working together to develop practical means to reduce nuclear risks.
FAS has also served and will continue to serve as a platform for innovative projects that shine spotlights on government policies that work and don't work and how to improve these policies. In particular, for a quarter century, the Government Secrecy Project, directed by Steve Aftergood, has worked to reduce the scope of official secrecy and to promote public access to national security information.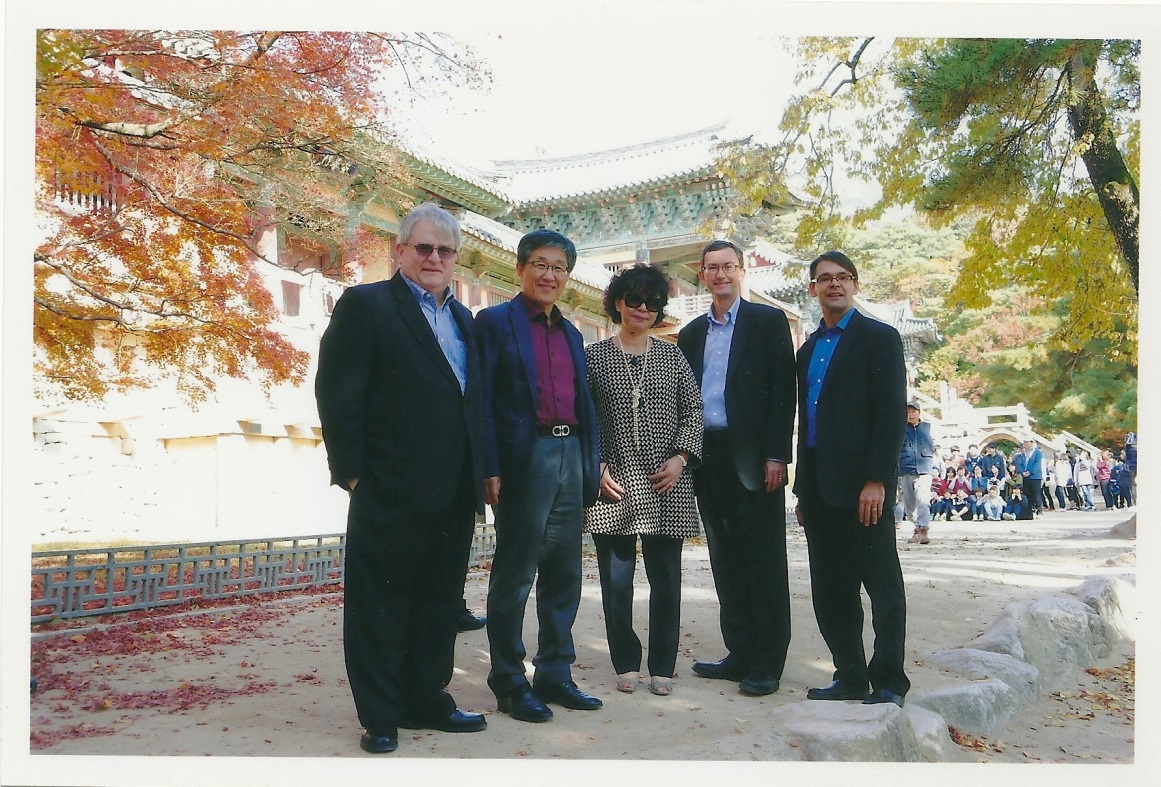 FAS has also contributed to the public debate on bio-safety and bio-security. Daniel Singer (one of the contributors to this issue) and Dr. Maxine Singer have been active for more than 50 years in bio-ethics. Dr. Barbara Hatch Rosenberg and Dorothy Preslar in the 1990s and early 2000s worked through FAS to develop methods (such as an email list serve, which was cutting edge in the 1990s) to connect biologists and public health experts around the globe to identify, monitor, and evaluate emerging diseases. In recent years, Chris Bidwell, Senior Fellow for Law and Nonproliferation Policy, has led projects examining potential biological attacks or outbreaks and the forensic evidence needed for a court of law or government decision making in countries in the Middle East and North Africa. The Nuclear Information Project, directed by Hans Kristensen, continues its longstanding work on providing the public with reliable information and analysis on the status and trends of global nuclear weapons arsenals. Its famed Nuclear Notebook, co-authored by Kristensen and Robert S. Norris, a senior fellow at FAS, is one of the most widely referenced sources for consistent data about the status of the world's nuclear weapons.
I believe the greatest renewal and reinvention of FAS has been emerging in the past three years with the creation of networks of experts to work together to prevent threats from becoming global catastrophes. FAS has organized task forces that have provided practical guidance to policy makers about the implementation of the agreement on Iran's nuclear program and that have examined the benefits and risks of the use of highly enriched uranium in naval nuclear propulsion. As I look to the next 70 years, I foresee numerous opportunities for FAS to seize by being the bridge between the technical and policy communities.
I am very grateful for the support of FAS's members and donors and encourage you to invite your friends and colleagues to join FAS. Happy 70th anniversary!
Here is some news from recent research in neuroscience that, I think, is relevant for FAS's mission to prevent global catastrophes. Psychologists Dacher Keltner of the University of California, Berkeley, and Jonathan Haidt of New York University, have argued that feelings of awe can motivate people to work cooperatively to improve the collective good.1Awe can be induced through transcendent activities such as celebrations, dance, musical festivals, and religious gatherings. Prof. Keltner and Prof. Paul Piff of the University of California, Irvine, recently wrote in an opinion article for the New York Times that "awe might help shift our focus from our narrow self-interest to the interests of the group to which we belong."2 They report that a forthcoming peer reviewed article of theirs in the Journal of Personality and Social Psychology, "provides strong empirical evidence for this claim."
Their research team did surveys and experiments to determine whether participants who said they experienced awe in their lives regularly would be more inclined to help others. For example, one study at UC, Berkeley, was conducted near a spectacular grove of beautiful, tall Tasmanian blue gum eucalyptus trees. The researchers had participants either look at the trees or stare at the wall of the nearby science building for one minute. Then, the researchers arranged for "a minor accident" to occur in which someone walking by would drop a handful of pens. "Participants who had spent the minute looking up at the tall trees—not long, but long enough, we found, to be filled with awe—picked up more pens to help the other person."
Piff and Keltner conclude their opinion piece by surmising that society is awe-deprived because people "have become more individualistic, more self-focused, more materialistic and less connected to others." My take away is that this observation has ramifications for whether people will band together to tackle the really tough problems confronting humanity including: countering and adapting to climate change, alleviating global poverty, and preventing the use of nuclear weapons. I find it interesting that Professors Piff and Keltner have mentioned shifting individuals' interest to the group to which those people belong.
What about bringing together "in groups" with "out groups"? Can awe help or harm? Here's where, I believe, the geopolitical and neuroscience news is mixed. First, let's look at the bad news and then finish on a positive message of recent psychological research showing interventions that might alleviate the animosity between groups who are in conflict.
While awe can be inspiring, a negative connotation toward out groups is implicit in the phrase "shock and awe" in the context of massive demonstration of military force to try to influence the opponent to not resist the dominant group. Many readers will recall attempted use of this concept in the U.S.-led military campaign against Iraq in March and April 2003. U.S. and allied forces moved rapidly with a demonstration of impressive military might in order to demoralize Iraqi forces and thus result in a quick surrender. While Baghdad's political power center crumbled quickly, many Iraqi troops dispersed and formed the nuclei of the insurgency that then opposed the occupation for many years to come.3 Thus, in effect, the frightening awe of the invasion induced numerous Iraqis to band together to resist U.S. forces rather than universally shower American troops with garlands.
Nuclear weapons are also meant to shock and awe an opponent. But the opponent does not have to be cowed into submission. To deter this coercive power, the leader of a nation under nuclear threat can either decide to acquire nuclear weapons or form an alliance with a friendly nation that already has these weapons. Other nations that do not feel directly threatened by another nation's nuclear weapons can ignore these threats and tend to other priorities. This describes the world we live in today. Most of the world's nations in Central Asia, Latin America, Africa, and Southeast Asia are in nuclear-weapon-free-zones and have opted out of nuclear confrontations. But in many countries in Europe, North America, East Asia, South Asia, and increasingly the Middle East, nuclear weapons have influenced decision makers to get their own weapons and increase reliance on them (for example, China, North Korea, Pakistan, and Russia), acquire a latent capability to make these weapons (for example, Iran), or request and receive protection from nuclear-armed allies (for example, non-nuclear countries of NATO, Japan and South Korea).
Is this part of the world destined to always figuratively sit on a powder keg with a short fuse? Perhaps if people in these countries can close the empathy gap, they might reduce the risk of nuclear war and eventually find cooperative security measures that do not require nuclear weapons. Empathy is the ability to understand and share the feelings of others. Empathy is a natural human capacity especially when dealing with people who share many common bonds.
If we can truly understand someone we now perceive to be an enemy, would we be less likely to want to do harm to that person or other members of his or her group? Empathic understanding between groups is not a guarantee of conflict prevention, but it does appear to offer a promising method for conflict reduction. However, as psychological research has shown, failures of empathy often occur between groups that are socially or culturally different. People in one group can also feel pleasure in the suffering of those in the different group, especially if that other group is dominant. The German word schadenfreude captures this delight in others' suffering. Competitive groups especially exhibit schadenfreude; for example, Boston Red Sox fans experience glee when the usually dominant New York Yankees lose to a weaker opponent.4
Are there interventions that can disrupt this negative behavior and feelings? Cognitive scientists Mina Cikara, Emile Bruneau and Rebecca Saxe point out that "historical asymmetries of status and power between groups" is a key variable.5 If the same intervention method such as asking participants to take the perspective of the other into account is used for both groups, different effects are observed. For example, the dominant group tends to respond most positively to perspective taking in which members of that group would listen attentively to the perspective or views of the other group. A positive response means that people's attitude toward the other group becomes favorable. In contrast, the non-dominant group's members often experience a deepening of negative attitudes toward the dominant group if they engage in perspective taking. Rather, members of the non-dominant group show a favorable change in attitude when they perform perspective giving toward the dominant group. Importantly, they have to know that members of the dominant group are being attentive and really listening to the non-dominant group's perspective. In other words, the group with less or no political power needs to be heard for positive change to occur. While these results seem to be common sense, Bruneau and Saxe point out that almost always perspective taking is used in interventions intended to bring asymmetric groups together and often this conflict resolution method fails. Their research underscores the importance of perspective giving, especially for non-dominant groups.6
This research shows promising results that could have implications for bridging the divide between Americans and Iranians on the different views on nuclear power, for example, or the gap between Americans and Chinese on the implications of the U.S. pivot toward East Asia and the Chinese rise in economic, military, and political power. I conclude this president's message with encouragement to cognitive scientists in the United States and other nations to apply these and other research techniques to the grand social challenges such as how to get people across the globe to work together to mitigate the effects of climate change and to achieve nuclear disarmament through cooperative security.
Seeking China-U.S. Strategic Nuclear Stability
"To destroy the other, you have to destroy part of yourself.
To deter the other, you have to deter yourself," according to a Chinese nuclear strategy expert. During the week of February 9th, I had the privilege to travel to China where I heard this statement during the Ninth China-U.S. Dialogue on Strategic Nuclear Dynamics in Beijing. The Dialogue was jointly convened by the China Foundation for International Strategic Studies (CFISS) and the Pacific Forum Center for Strategic and International Studies (CSIS). While the statements by participants were not-for-attribution, I can state that the person quoted is a senior official with extensive experience in China's strategic nuclear planning.
The main reason for my research travel was to work with Bruce MacDonald, FAS Adjunct Senior Fellow for National Security Technology, on a project examining the security implications of a possible Chinese deployment of strategic ballistic missile defense. We had discussions with more than a dozen Chinese nuclear strategists in Beijing and Shanghai; we will publish a full report on our findings and analysis this summer. FAS plans to continue further work on projects concerning China-U.S. strategic relations as well as understanding how our two countries can cooperate on the challenges of providing adequate healthy food, near-zero emission energy sources, and unpolluted air and water.
During the discussions, I was struck by the gap between American and Chinese perspectives. As indicated by the quote, Chinese strategic thinkers appear reluctant to want to use nuclear weapons and underscore the moral and psychological dimensions of nuclear strategy. Nonetheless, China's leaders clearly perceive the need for such weapons for deterrence purposes. Perhaps the biggest gap in perception is that American nuclear strategists tend to remain skeptical about China's policy of no-first-use (NFU) of nuclear weapons. By the NFU policy, China would not launch nuclear weapons first against the United States or any other state. Thus, China needs assurances that it would have enough nuclear weapons available to launch in a second retaliatory strike in the unlikely event of a nuclear attack by another state.
American experts are doubtful about NFU statements because during the Cold War the Soviet Union repeatedly stated that it had a NFU policy, but once the Cold War ended and access was obtained to the Soviets' plans, the United States found out that the Soviets had lied. They had plans to use nuclear weapons first under certain circumstances. Today, given Russia's relative conventional military inferiority compared to the United States, Moscow has openly declared that it has a first-use policy to deter massive conventional attack.
Can NFU be demonstrated? Some analysts have argued that China in its practice of keeping warheads de-mated or unattached from the missile delivery systems has in effect placed itself in a second strike posture. But the worry from the American side is that such a posture could change quickly and that as China has been modernizing its missile force from slow firing liquid-fueled rockets to quick firing solid-fueled rockets, it will be capable of shifting to a first-use policy if the security conditions dictate such a change.
The more I talked with Chinese experts in Beijing and Shanghai the more I felt that they are sincere about China's NFU policy. A clearer and fuller exposition came from a leading expert in Shanghai who said that China has a two-pillar strategy. First, China believes in realism in that it has to take appropriate steps in a semi-anarchic geopolitical system to defend itself. It cannot rely on others for outside assistance or deterrence. Indeed, one of the major differences between China and the United States is that China is not part of a formal defense alliance pact such as the North Atlantic Treaty Organization (NATO) or the alliance the United States has with Japan and South Korea. Although in the 1950s, Chairman Mao Zedong decried nuclear weapons as "paper tigers," he decided that the People's Republic of China must acquire them given the threats China faced when U.S. General Douglas MacArthur suggested possible use of nuclear weapons against China during the Korean War. In October 1964, China detonated its first nuclear explosive device and at the same time declared its NFU policy.
The second pillar is based on morality. Chinese strategists understand the moral dilemma of nuclear deterrence. On the one hand, a nuclear-armed state has to show a credible willingness to launch nuclear weapons to deter the other's launch. But on the other hand, if deterrence fails, actually carrying out the threat condemns millions to die. According to the Chinese nuclear expert, China would not retaliate immediately and instead would offer a peace deal to avert further escalation to more massive destruction. As long as China has an assured second strike, which might consist of only a handful of nuclear weapons that could hit the nuclear attacker's territory, Beijing could wait hours to days before retaliating or not striking back in order to give adequate time for cooling off and stopping of hostilities.
Because China has not promised to provide extended nuclear deterrence to other states, Chinese leaders would also not feel compelled to strike back quickly to defend such states. In contrast, because of U.S. deterrence commitments to NATO, Japan, South Korea, and Australia, Washington would feel pressure to respond quickly if it or its allies are under nuclear attack. Indeed, at the Dialogue, Chinese experts often brought up the U.S. alliances and especially pointed to Japan as a concern, as Japan could use its relatively large stockpile of about nine metric tons of reactor-grade plutonium (which is still weapons-usable) to make nuclear explosives. Moreover, last July, the administration of Japanese Prime Minister Shinzo Abe announced a "reinterpretation" of the Article 9 restriction in the Japanese Constitution, which prohibits Japan from having an offensive military. (The United States imposed this restriction after the Second World War.) The reinterpretation allows Japanese Self-Defense Forces to serve alongside allies during military actions. Beijing is opposed because then Japan is just one step away from further changing to a more aggressive policy that could permit Japan to act alone in taking military actions. Before and during the Second World War, Japanese military forces committed numerous atrocities against Chinese civilians. Chinese strategists fear that Japan is seeking to further break out of its restraints.
Thus, Chinese strategists want clarity about Japan's intentions and want to know how the evolving U.S.-Japan alliance could affect Chinese interests. Japan and the United States have strong concerns about China's growing assertive actions near the disputed Diaoyu Islands (Chinese name) or Senkaku Islands (Japanese name) between China and Japan, and competing claims for territory in the South China Sea. Regarding nuclear forces, some Chinese experts speculate about the conditions that could lead to Japan's development of nuclear weapons. The need is clear for continuing dialogue on the triangular relationship among China, Japan, and the United States.
Several Chinese strategists perceive a disparity in U.S. nuclear policy toward China. They want to know if the United States will treat China as a major nuclear power to be deterred or as a big "rogue" state with nuclear weapons. U.S. experts have tried to assure their Chinese counterparts that the strategic reality is the former. The Chinese experts also see that the United States has more than ten times the number of deliverable nuclear weapons than China. But they hear from some conservative American experts that the United States fears that China might "sprint for parity" to match the U.S. nuclear arsenal if the United States further reduces down to 1,000 or somewhat fewer weapons.1 According to the FAS Nuclear Information Project, China is estimated to have about 250 warheads in its stockpile for delivery.2Chinese experts also hear from the Obama administration that it wants to someday achieve a nuclear-weapon-free world. The transition from where the world is today to that future is fraught with challenges: one of them being the mathematical fact that to get to zero or close to zero, nuclear-armed states will have to reach parity with each other eventually.
Energy Policy and National Security: The Need for a Nonpartisan Plan
As I write this president's message, the U.S. election has just resulted in a resounding victory for the Republican Party, which will have control of both the Senate and House of Representatives when the new Congress convenes in January. While some may despair that these results portend an even more divided federal government with a Democratic president and a Republican Congress, I choose to view this event as an opportunity in disguise in regards to the important and urgent issue of U.S. energy policy.
President Barack Obama has staked a major part of his presidential legacy on combating climate change. He has felt stymied by the inability to convince Congress to pass comprehensive legislation to mandate substantial reductions in greenhouse gas emissions. Instead, his administration has leveraged the power of the Environmental Protection Agency (EPA) to craft rules that will, in effect, force the closure of many of the biggest emitters: coal power plants. These new rules will likely face challenges in courts and Congress. To withstand the legal challenge, EPA lawyers are working overtime to make the rules as ironclad as possible.
The Republicans who oppose the EPA rules will have difficulty in overturning the rules with legislation because they do not have the veto-proof supermajority of two-thirds of Congress. Rather, the incoming Senate majority leader Mitch McConnell (R-Kentucky) said before the election that he would try to block appropriations that would be needed to implement the new rules. But this is a risky move because it could result in a budget battle with the White House. The United States cannot afford another grinding halt to the federal budget.
Several environmental organizations have charged many Republican politicians with being climate change deniers. Huge amounts of money were funneled to the political races on both sides of the climate change divide. On the skeptical side, political action groups affiliated with the billionaire brothers Charles and David Koch received tens of millions of dollars; they have cast doubt on the scientific studies of climate change. And on the side of wanting to combat climate change, about $100 million was committed by NextGen Climate, a political action group backed substantially by billionaire Tom Steyer. Could this money have been better spent on investments in shoring up the crumbling U.S. energy infrastructure? Instead of demonizing each side and just focusing on climate change, can the nation try a different approach that can win support from a core group of Democrats and Republicans?
Both Democratic and Republican leaders believe that the United States must have strong national security. Could this form the basis of a bipartisan plan for better energy policy? But this begs another question that would have to be addressed first: What energy policy would strengthen national security? Some politicians, including several former presidents, have called for the United States to be energy independent. Due to the recent energy revolution in technologies to extract so-called unconventional oil and gas from shale and sand geological deposits, the United States is on the verge of becoming a major exporter of natural gas and has dramatically reduced its dependence on outside oil imports (except from the friendly Canadians who are experiencing a bonanza in oil extracted from tar sands). However, these windfall developments do not mean that the United States is energy independent, even including the natural resources in all of North America.
Oil is a globally traded commodity and natural gas (especially in the form of liquefied natural gas) is tending to become this type of commodity. This implies that the United States cannot decouple its oil and gas production and consumption from other countries. For example, a disruption in the Strait of Hormuz leading to the Persian Gulf will affect about 40 percent of the globe's oil deliveries because of shipments from Iran, Iraq, Kuwait, Qatar, Saudi Arabia, and the United Arab Emirate. Such a disruption might occur in an armed conflict with Iran, which has been at loggerheads with the United States over its nuclear program. Moreover, while the United States has not been importing significant amounts of oil from the Middle East recently, U.S. allies Japan and South Korea rely heavily on oil from that region. Thus, a major principle for U.S. national security is to work cooperatively with these allies to develop a plan to move away from overreliance on oil and gas from this region and an even longer term plan to transition away from fossil fuels.
Actually, this long term plan is not really that far into the future. According to optimistic estimates (for example, from Cambridge Energy Research Associates) for when global oil production will reach its peak, the world only has until at least 2030 before the peak is reached, and then there will be a gradual decline in production over the next few decades after the peak.1 (Pessimistic views such as from oil expert Colin Campbell predict the peak occurring around 2012 to 2015.2 We thus may already be at the peak.) Once the global decline starts to take effect, price shocks could devastate the world's economy. Moreover, as the world's population is projected to increase from seven billion people today to about nine billion by mid-century, the demand for oil will also significantly increase given business as usual practices.
For the broader scope national security reason of having a stable economy, it is imperative to develop a nonpartisan plan for transitioning from the "addiction" to oil that President George W. Bush called attention to in his State of the Union Address in January 2006. While skepticism about the science of climate change will prevail, this should not hold back the United States working together with other nations to craft a comprehensive energy plan that saves money, creates more jobs, and overall strengthens international security.
FAS is developing a new project titled Sustainable Energy and International Security. FAS staff will be contacting experts in our network to form a diverse group with expertise in energy technologies, the social factors that affect energy use, military perspectives, economic assessments, and security alliances. I welcome readers' advice and donations to start this project; please contact me at cferguson@fas.org. FAS relies on donors like you to help support our projects; I urge you to consider supporting this and other FAS projects.
President's Message: The Nuclear Guns of August
"One constant among the elements of 1914—as of any era—was the disposition of everyone on all sides not to prepare for the harder alternative, not to act upon what they suspected to be true," wrote Barbara Tuchman in The Guns of August.1 Today, the United States and other nuclear-armed states are not addressing the harder alternative of whether nuclear weapons provide for real security. The harder alternative, I argue,  is to work toward elimination of these weapons at the same time as the security concerns of all states are being met. If leaders of states feel insecure, those with nuclear arms will insist on maintaining or even modernizing these weapons, and many of those without nuclear arms will insist on having nuclear deterrence commitments from nuclear-armed states. Therefore, security concerns must be addressed as a leading priority if there is to be any hope of nuclear abolition.
Among the many merits of Tuchman's book is her trenchant analysis of the entangled military and political alliances that avalanched toward the armed clashes at the start of the First World War in August 1914. The German army under the Schlieffen Plan had to mobilize within a couple of weeks and launch its attack through neutral Belgium into France and win swift victory; otherwise, Germany would get bogged down in a two-front war in France and Russia. But this plan did not go like clockwork. As we know from history, years of trench warfare resulted in millions of soldiers killed. The war's death toll of military and civilians from multiple causes (including pandemic influenza) was more than 16 million.
The danger today is that alliance commitments could drag the United States into an even more costly nuclear war. While the United States must support its allies in the North Atlantic Treaty Organization (NATO) and in East Asia (including Japan and South Korea), it must be wary of overreliance on nuclear weapons for providing security. This is an extremely difficult balancing act. On the one hand, the United States needs to reassure these allies that they have serious, reliable extended deterrence commitments. "Extended" means that the United States extends deterrence beyond its territory and will commit to retaliating in response to an armed attack on an ally's territory. Such deterrence involves conventional and nuclear forces as well as diplomatic efforts.
NATO allies have been concerned about the security implications of Russia's incursion into Crimea and its influence over the continuing political and military crisis in Ukraine. Do nuclear weapons have a role in reassuring these allies? A resolute yes has come from an August 17th op-ed in the Washington Post by Brent Scowcroft, Stephen J. Hadley, and Franklin Miller.2 (The first two gentlemen served as national security advisers in the Ford, George H. W. Bush, and George W. Bush administrations while the third author was a senior official in charge of developing nuclear policy for Presidents George W. Bush and Bill Clinton.) Not only do these experienced former national security officials give an emphatic affirmation to the United States recommitting to nuclear deterrence in NATO (as if that were seriously in doubt), but they underscore the perceived need for keeping "the modest number of U.S. nuclear bombs in Europe." The United States is the only nuclear-armed state to deploy nuclear weapons in other states' territories.
The authors pose three arguments from opponents and then attempt to knock them down. First, the critics allegedly posit that NATO-based nuclear weapons "have no military value." To rebut, Scowcroft et al. state that because NATO's supreme allied commander says that these weapons have military value, this is evidence enough. While by definition of his rank he is an authority, he alone cannot determine whether or not these weapons have military value. This is at least a debatable point. Scowcroft et al. instead want to emphasize that the weapons are "fundamentally, political weapons." That is, these forward deployed arms are "a visible symbol to friend and potential foe of the U.S. commitment to defend NATO with all of the military power it possesses." But would the United States go so far as to threaten Russia with nuclear use? The authors do not pursue this line of questioning. Perhaps they realize that this threat could lead to a commitment trap in which the United States would risk losing credibility because it would not want to cross the nuclear threshold, but Russian President Vladimir Putin could call the U.S. bluff.3
The United States can still demonstrate resolve and commitment to allies with its strategic nuclear weapons based on U.S. soil and on submarines under the surfaces of the Atlantic and Pacific Oceans. Moreover, the United States can show further support by working with European allies to make them more resilient against disruptions of energy supplies such as oil and natural gas from Russia. By implementing policies to reduce and eventually eliminate dependencies on Russian energy supplies, these countries will strengthen their energy security and have further options to apply economic and diplomatic pressure, if necessary, on Russia. These measures are not explicitly mentioned in the op-ed.
Rather, Scowcroft et al. argue that Russia has been modernizing its nuclear forces because these weapons "clearly matter to Russian leadership, and as a result, our allies insist that the U.S. nuclear commitment to NATO cannot be called into question." But of course, these weapons are valuable to Russia due to the relative weakness of its conventional military. While Scowcroft et al. raise an important concern about continued modernization of nuclear weapons, this argument does not lead to the necessity of deployment of U.S. nuclear bombs in European states.
Scowcroft et al. then argue that NATO's overwhelming conventional military superiority in the aggregate of all its allies' conventional forces is a fallacy because it "masks the reality that on NATO's eastern borders, on a regular basis, Russian forces are numerically superior to those of the alliance." Moreover, "Russia's armed forces have improved significantly since their poor performance in [the Republic of] Georgia in 2008." The authors then state that looking at conventional war-fighting capabilities alone miss the point that "NATO's principal goal is deterring aggression rather than having to defeat it. And it is here that NATO's nuclear capabilities provide their greatest value." Although I have no argument against deterring aggression, they have not proved the point that forward-deployed U.S. nuclear weapons have done so. Indeed, Russian forces have occupied parts of Ukraine. While Ukraine is not part of NATO, it is still not proven that U.S. nuclear bombs in Europe are essential to block Russia from potentially encroaching on NATO allies in Eastern Europe. Perhaps at best nuclear forces on either side have stalemated each other and that there are still plenty of moves available for less potent, but nonetheless powerful, conventional forces on the geopolitical chessboard.
Finally, they address the opponents' argument that deep divisions run through NATO allies about the presence of U.S. nuclear weapons in Europe. While they acknowledge that in 2007 and 2008 domestic politics in several alliance states fed a debate that resulted in several government officials in some European states expressing interest in removal of U.S. nuclear weapons, they argue that the 2010 NATO Strategic Concept (endorsed by all 28 NATO heads of government), demonstrates unity of policy that "We will maintain an appropriate mix of nuclear and conventional forces [and] ensure the broadest participation of Allies in collective defense planning on nuclear roles, in peacetime basing of nuclear forces, and in command, control, and communications arrangements." Of course, one can read into this statement that "broadest participation" and "peacetime basing" can suggest forward deployment. On the other hand, the statement can be read as purposively ambiguous to iron over differences and achieve consensus among a large group of states. These governments have yet to seriously question nuclear deterrence, but this does not demand forward basing of U.S. nuclear bombs.
Left unwritten in their op-ed are the steps the United States took at the end of the Cold War to remove its nuclear weapons from forward basing in South Korea and near Japan. Although some scholars and politicians in Japan and South Korea have at times questioned this action, the United States has frequently reassured these allies by flying nuclear-capable B-2 and B-52 strategic bombers from the United States to Northeast Asia and emphasizing the continuous deployment of dozens of nuclear-armed submarine launched ballistic missiles in the Pacific Ocean. Japan and South Korea have not built nuclear weapons, and they have not experienced war in the region since the Korean War ended in 1953 in an armistice. It would be a mistake for the United States to reintroduce forward-deployed nuclear weapons in and near Japan and South Korea. These allies' security would not be increased and might actually decrease because of the potential for adverse reactions from China and North Korea.
The urgent required action is for the United States to stop being the only country with nuclear weapons deployed in other countries, and instead it should remove its nuclear bombs from European states. The United States should not give other countries such as China, Russia, or Pakistan the green light to forward deploy in others' territories. For example, there are concerns that Pakistan could deploy nuclear forces in Saudi Arabia if Saudi rulers make such a request because of their fears of a future nuclear-armed Iran.
In conclusion, ideas in books do matter. President John F. Kennedy during the October 1962 Cuban Missile Crisis drew lessons from The Guns of August. The main lesson he learned was that great powers slipped accidentally into the catastrophic First World War. This sobering lesson in part made him wary of tripping into an accidental war, but he still took risks, for example, by ordering a naval quarantine of Cuba. (He called this action "quarantine" because a blockade is an act of war.) During the quarantine, it was fortunate that a Soviet submarine commander refrained from launching nuclear weapons that were onboard his submarine. This is just one example of how close the United States and Soviet Union came to nuclear war.
Let us remember that the crisis was largely about the United States' refusal to accept the presence of Soviet nuclear weapons in Cuba that was within 100 miles of the continental United States. At that time, the United States had deployed nuclear-capable Jupiter missiles in Turkey, which bordered the Soviet Union. Both sides backed down from the nuclear brink, and both countries removed their forward deployed nuclear weapons from Cuba and Turkey. Thus, it is ironic that we seem to be headed back to the future when senior former U.S. officials argue for U.S. nuclear bombs based in Europe.
Charles D. Ferguson, Ph.D.
President, Federation of American Scientists
American Scientists and Nuclear Weapons Policy
"Those who don't know history are destined to repeat it," warned British statesman and philosopher Edmund Burke more than 200 years ago. Having recently delved into reading about the history of the first group of American atomic scientists and their efforts to deal with the nuclear arms race, I have realized that Burke was right. More so, I would underscore that the ideas of these intellectual path-breakers are still very much alive today, and that even when we are fully cognizant of this history we are bound to repeat it. By studying these scientists' ideas, Robert Gilpin in his 1962 book, American Scientists and Nuclear Weapons Policy, identifies three schools of thought: (1) control, (2) finite containment, and (3) infinite containment.
The control school had its origins in the Franck Report, which had James Franck, an atomic scientist at the Metallurgical Laboratory at the University of Chicago serve as the lead drafter of the report which argued that "any international agreement on prevention of nuclear armaments must be backed by actual and efficient controls." Seventy Manhattan Project scientists signed this report in June 1945, which was then sent to Secretary of War Henry Stimson. They suggested that instead of detonating atomic bombs on Japan, the United States might demonstrate the new weapon on "a barren island" and thus say to the world, "You see what sort of a weapon we had but did not use. We are ready to renounce its use in the future if other nations join us in this renunciation and agree to the establishment of an efficient control." As we all know, the United States government did not take this advice during the Second World War.
But in 1946, the United States put forward in the Acheson-Lilienthal Report (in which J. Robert Oppenheimer, scientific director of the Manhattan Project, served as the lead drafter) ideas for international control of atomic energy. In the form of the Baruch Plan, this proposal before the fledging United Nations faced opposition from the Soviet Union, which wanted to arm itself with nuclear weapons before accepting a U.S. plan that could leave the United States wielding a monopoly on nuclear arms. However, the control school has been kept alive in part, through the founding in 1957 of the International Atomic Energy Agency, which has the dual mission to promote peaceful nuclear power and safeguard these programs. Periodically, concepts are still put forward to create multilateral means to exert some control over uranium enrichment and reprocessing of plutonium, the methods to make fissile material for nuclear reactors or bombs. Many of the founders and leading scientists of FAS such as Philip Morrison and Linus Pauling belonged to the control school.
Starting in the late 1940s, disillusionment about the feasibility of international control was setting in among several atomic scientists active in FAS and advisory roles for the government. They began to see the necessity for making nuclear weapons to contain the Soviet Union. Nonetheless, there were those who believed that international controls should continue to be pursued in parallel with production of atomic bombs. Thus, a sharp division did not exist between the control and finite containment schools of thought. Oppenheimer exemplified this view in a speech on September 17, 1947, to the National War College where he extolled the "soundness" of the control proposals but lamented that "the very bases for international control between the United States and the Soviet Union were being eradicated by a revelation of their deep conflicts of interest, the deep and apparently mutual repugnance of their ways of life, and the apparent conviction on the part of the Soviet Union of the inevitably of conflict—and not in ideas alone, but in force."
Reading this, I think of the dilemma the United States faces with Iran over efforts to control the Iranian nuclear program while confronting decades of mistrust. One big difference between Iran and the Soviet Union is that Iran, as a non-nuclear weapon state party to the Nuclear Non-Proliferation Treaty, is legally obligated to not make or acquire nuclear explosives whereas the Soviet Union never had such legal restrictions. Thus, Iran has already agreed to accept controls through safeguards on its nuclear program. The question is what additional controls Iran will agree to accept in order to provide needed assurances that it does not have a nuclear weapons program and will not develop such in the future. In parallel, the United States is strengthening containment mostly via a military presence in the Persian Gulf region and providing weapons and defense systems to U.S. allies in the Middle East. Scientists play vital roles both in improving methods of control via monitoring, safeguarding, and verifying Iran's nuclear activities and in designing new military weapon systems for containment through the threat of force.
How much military force is enough to contain or deter? The scientists who believed in finite containment were generally reluctant, and even some were opposed, to advocating for more and more powerful weapons. As Gilpin examines in his book, the first major schism among the scientists was during the internal government debate in 1949 and 1950 about whether to develop the hydrogen bomb. In particular, the finite containment scientists on the General Advisory Committee to the Atomic Energy Commission assessed that "an American decision not to construct the hydrogen bomb would again symbolize the sincerity of America's desire to end the atomic arms race."
In contrast, the infinite containment school that included Edward Teller (who was instrumental in designing the hydrogen bomb), and Ernest Lawrence (who was a scientific leader during the Manhattan Project and was based at the University of California, Berkeley), "argued that control over nuclear weapons would only be possible in a completely open world such as that envisioned in the Baruch Plan. Under the conditions of modern science, the arms race would therefore be unavoidable until the political differences underlying that arms race were settled" in the words of Gilpin. Many of the infinite containment scientists were the strongest advocates for declassifying nuclear secrets as long as there were firm assurances that nations had joined together to prevent the use of nuclear energy for military purposes or that "peace-loving nations had a sufficient arsenal of atomic weapons [to] destroy the will of aggressive nations to wage war." In effect, they were arguing for world government or for a coalition of allied nations to enforce world peace.
Readers will be reminded of many instances in which history has repeated itself as mirrored by the control, finite containment, and infinite containment ways of thought arising from the atomic scientists' movement of the 1940s and 1950s. Despite the disagreements among these "schools," a common belief is that the scientists "knew that technical breakthroughs rarely come unless one is looking for them and that if the best minds of the country were brought in to concentrate on the problem, someone would find a solution … if there were one to be found," according to Gilpin. Gilpin also astutely recommended that "wisdom flourishes best and error is avoided most effectively in an atmosphere of intellectual give and take where scientists of opposed political persuasions are pitted against one another." Finally, he uncovered a most effective technique for "bring[ing] about the integration of the technical and policy aspects of policy" through "the contracted study project … wherein experts from both inside and outside of the government meet together over a period of months to fashion policy suggestions in a broad area of national concern."
This, in effect, is the new operational model for much of FAS's work. We are forming study groups and task forces that include diverse groups of technical and policy experts from both inside and outside the government. Stay tuned to reports from FAS as these groups tackle urgent and important science-based national security problems.
Charles D. Ferguson, Ph.D.
President, Federation of American Scientists