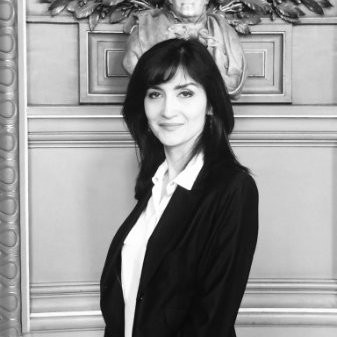 Financial Management
Operations Management
Risk Management
Budgets and Contracts Management
Regulatory Compliance
Strategic Planning
Manizha Nabieva is a highly experienced professional with over two decades of hands-on expertise in financial, operational, resource, and risk management. She has successfully managed financial and operational functions in various sectors, including microfinance, nonprofit organizations, and UN institutions. Throughout her career, Manizha has worked closely with bilateral and multilateral donors, private and family foundations, and the corporate sector, gaining extensive knowledge in financial management and strategic planning.
As the current Chief Financial Officer, Manizha plays a vital role in directing organizational operations. This encompasses overseeing finance, accounting, and audit activities, as well as managing budgets, contracts, human resources, and information technology. She is responsible for developing, implementing, and enforcing policies and procedures that ensure the organization's financial health and operational excellence. In addition, Ms. Nabieva utilizes her expertise to identify and implement financial and operational strategies that align with the business needs and priorities of the organization.
Manizha is a Certified Accounting Practitioner and holds an MBA degree from the George Washington University She has also earned a bachelor's degree in Business Administration from the Technological University of Tajikistan and an MA degree in Psychology, Education, and Pedagogy from the Pedagogical University of Tajikistan. These educational accomplishments further enhance her ability to excel in her role by combining financial knowledge with a deep understanding of human behavior and education.