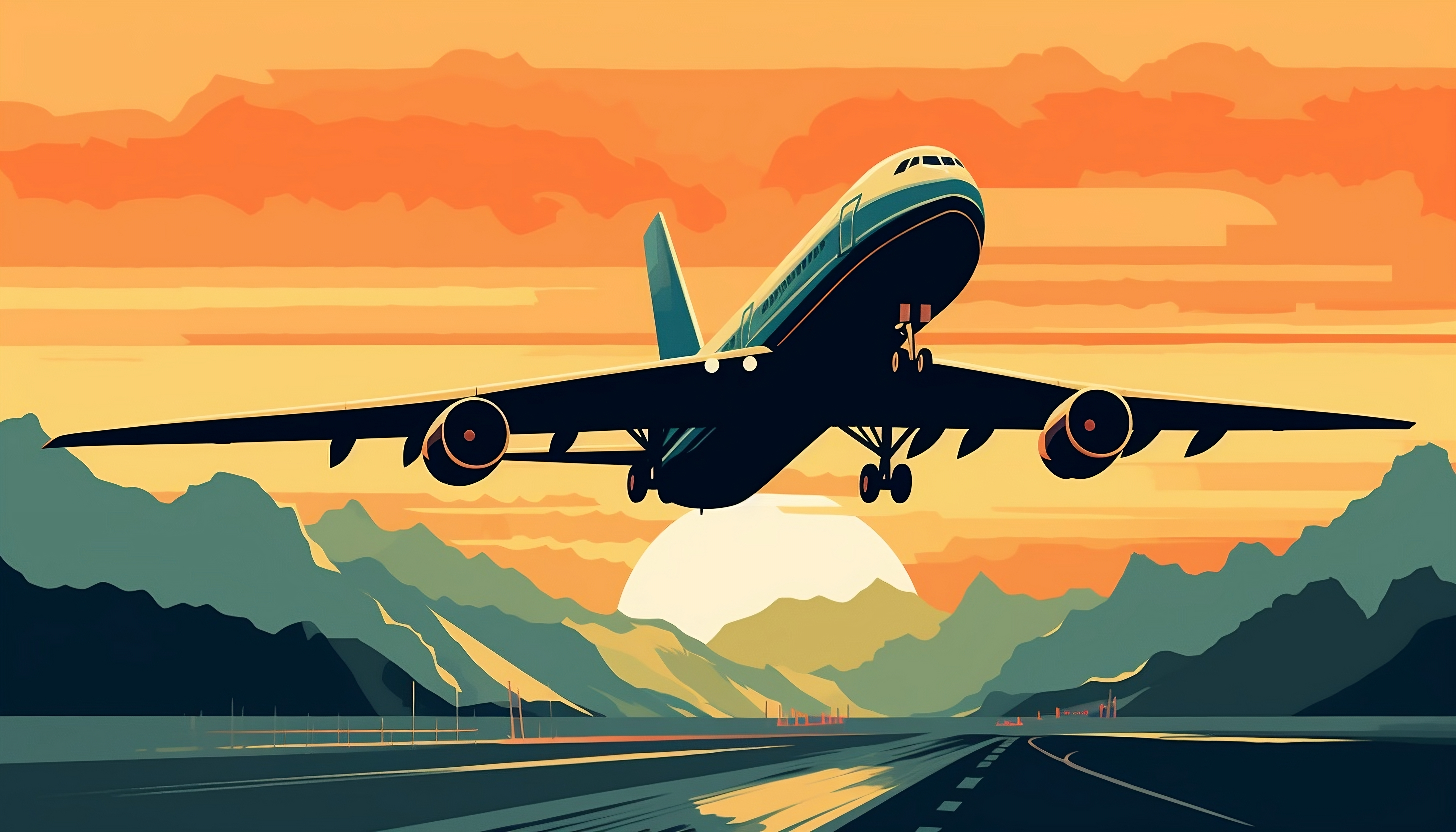 Visa Interview Waivers after COVID
Summary
The COVID-19 pandemic severely impaired State Department (DOS) processing capacity by interrupting operations at U.S. consulates and foreign posts, slashing revenue for consular services through the resultant collapse in collected fees, and straining preexisting staffing challenges. To respond to diminished capacity, the State Department used its authority to waive in-person interviews to efficiently process visas with the resources it had available, while protecting national security. Even after COVID-19 ends as an official public health emergency, its effects on visa processing capacity will linger. In 2022, 48 percent of nonimmigrant visas were issued with an interview waiver, which was a vital component in rejuvenating the global talent mobility. Current visa interview waiver policies should remain in place until U.S. visa processing fully rebounds and should become a permanent feature of the State Department's ongoing efforts to develop country-by-country consular policies that mitigate risk and avoid backlogs.
Expanded use of interview waivers because of diminished processing capacity
Congress authorized interview waivers to allow the State Department to focus its scarce resources on potential threats. The State Department originally had complete discretion about who must make a "personal appearance" and who may be waived under the Immigration and Nationality Act of 1952.1 Before the September 11th attacks, personal appearance waivers were relatively common,2 but post-9/11 policy guidance, initially codified in regulation in 2003, restricted the use of waivers to certain circumstances.3 Congress codified these restrictions in the Intelligence Reform and Terrorism Prevention Act of 2004, which added an in-person interview requirement for all applicants between 14 and 79 except under particular circumstances.4 Namely, DOS can offer waivers for the in-person interview requirement to applicants renewing visas (who have already had interviews) and for designated low-risk applicants.5
The 2004 State Department waiver authorities that Congress left to the State Department contain three components. First, individual consular officers may waive in-person interviews in certain cases when the applicant "presents no national security concerns requiring an interview." Second, the Secretary of State may waive interviews when it is in the national interest. Third, the Deputy Assistant Secretary for Visa Services has the authority to waive interviews when it is "necessary as a result of unusual or emergent circumstances."6
In the wake of COVID-19, the State Department has strategically used these waivers to address growing backlogs. After a temporary suspension of visa processing at the beginning of the pandemic, DOS resumed limited visa processing in July 2020. However, limited capacity led to significant backlogs and wait times. A number of factors have contributed to lengthy backlogs:
Interrupted operations at consulates and embassies: Many consular offices shut down temporarily or scaled back their services during peak pandemic times due to lockdown measures and health risks. This led to delays in application processes that spiraled into massive backlogs when normal functionality resumed.
Diminished revenue: As a fee-based agency, consular services lost the revenue associated with normal operations. Cuts to staff and resources left the agency with higher caseloads per officer.
Limited resources before pandemic: Even before COVID-19, US consulates and embassies had inadequate resources to efficiently handle significant processing demands. This problem was exacerbated by pandemic-related disruptions.
Increased application volumes: Global travel resumed as vaccines became widely available. Families reuniting after extended time apart was a primary contributor to rising visa application volumes.
The Department of State's current policies focus on low-risk applicants, namely individuals who: have previously traveled to the United States; have biometrics on file for full screening and vetting; and either are the beneficiary of an approved petition from DHS confirming their eligibility for a visa classification or have already received a Certificate of Eligibility for a visa classification by an institution designated by DOS.
On March 26, 2020, Secretary of State Pompeo announced that the DOS would expand the availability of waivers to certain H-2 applicants, marking the first expansion of visa waivers in response to reduced processing capacity. In August 2020, Pompeo announced that applicants seeking a visa in the same category they previously held would be allowed to get an interview waiver if their visa expired in the last 24 months. Before this, the expiration period for an interview waiver was only 12 months. In December 2020, just two days before this policy was set to expire, DOS extended it through the end of March 2021. In March, the expiration period was doubled again, from 24 months to 48 months and the policy extended through December 31, 2021. In September of 2021, DOS also approved waivers through the remainder of 2021 for applicants of F, M, and academic J visas from Visa Waiver Program countries who were previously issued a visa.
In December 2021, DOS extended its then-existing policies (with some minor modifications) through December 2022. It also expanded its interview waiver policies by making first-time applicants for H-1, H-3, H-4, L, O, P, and Q visas — all classifications requiring petition adjudication by DHS — eligible for waivers if they are nationals of countries participating in the Visa Waiver Program and are a previous traveler to the United States through the Electronic System for Travel Authorization (ESTA). Applicants for H-1, H-3, H-4, L, O, P, and Q visas are also eligible for waivers if they have previously been issued any type of visa (meaning their biometric data was on file with DOS), have never been refused a visa (unless the refusal was overcome or waived), and provided they have no apparent or potential ineligibility. Applicants who have been issued a valid Certificate of Eligibility for classification as an F-1 student or an exchange visitor on an academic J-1 program may also be issued a visa without an interview. Moreover, the interview waiver policy that individuals renewing a visa in the same category as a visa that expired in the preceding 48 months may be eligible for issuance without an interview was announced as a standing policy of the State Department, and added to the department's Foreign Affairs Manual for consular officers. In December 2022, DOS announced another extension of these policies, which are set to expire at the end of 2023.
In April 2023, President Biden signed a resolution ending the state of national emergency initiated by the pandemic. The public health emergency expires on May 11, 2023.
As policymakers consider the future of interview waivers beyond the official COVID emergency, they should note that new waiver policies were a response to a profound reduction in processing capacity rather than as a direct public health measure. Even with an expanded use of waivers, backlogs are still significant. The average wait time is estimated to be about 100 days—well above pre-pandemic waits. Even though the public health emergency has ended, we must retain current policies on interview waivers as long as processing delays persist.
Interview Waivers Have Been Highly Effective
Interview waivers have positively contributed to effective visa processing. Recent data show a decline in global wait times for various applicant types, including students, exchange visitors, temporary workers requiring DHS petition approval, and B-1/B-2 visitors.7 Moreover, interview waivers have had a minimal impact on overstay rates.
It should be noted that waivers are not granted at the expense of national security or public safety. Robust screening and vetting protocols persist even when interviews are waived. Preserving the waiver mechanism can help strike a balance between robust screening and vetting measures and the procedural workflows that are vital for efficiently managing backlog cases. Waived applicants typically consist of low-risk profiles or those who have previously been granted visas after comprehensive background checks, who are then subjected to the same screening and vetting checks and reviews as interviewed applicants based on their biometrics already on file. The ability of State's consular posts to receive visa applications without an interview, but not mandating that posts do so for all available categories,allows consular officials to take into account country-specific conditions.
As the State Department recently noted: "These interview waiver authorities have reduced visa appointment wait times at many embassies and consulates by freeing up in-person interview appointments for other applicants who require an interview. Nearly half of the almost seven million nonimmigrant visas the Department issued in Fiscal Year 2022 were adjudicated without an in-person interview. We are successfully lowering visa wait times worldwide, following closures during the pandemic, and making every effort to further reduce those wait times as quickly as possible, including for first-time tourist visa applicants. Embassies and consulates may still require an in-person interview on a case-by-case basis and dependent upon local conditions."8
Given that about half of all nonimmigrant visas were issued last year without an interview, discontinuing interview waivers following the end of the public health emergency will create undue strain on an already understaffed consular workforce and hamper global mobility just as academic, industrial, and government travel is returning to pre-pandemic levels. The workload that previously took care of almost half of successful visa applications will instead increase pressure on a system that is poorly equipped to service the growing post-pandemic demand.
Interview waivers do not jeopardize security
As the State Department explained in 2015, "interview waiver options do not represent a reduced scrutiny of applicants; rather, they are intended to enhance the security of the visa process by allowing State to focus more of its resources on potential threats."
First, expanded use of interview waivers as a result of the pandemic only applies to low-risk applicants. The waivers are subject to important guardrails to safeguard security. They are not available to any applicant who: has previously been denied a visa; is listed in the Consular Lookout and Support System (CLASS); requires a Security Advisory Opinion or State Department clearance; is applying from a country they are not a national or resident of; or who is applying from a country designated a state sponsor of terrorism. Furthermore, they cannot be a member of any group that poses a security threat, has historically had an above average rate of visa denials, or poses a substantial risk of visa fraud.
Second, applicants eligible for interview waivers remain subject to the background checks and all screening and vetting required for all nonimmigrants, including name checks and biometric screening.
Third, the waivers are discretionary. Consular officers always have the option to interview an  applicant if they doubt their credibility or have any other questions about their eligibility following standard screening procedures.
Interview waivers maximize the security afforded by DOS for a given level of processing capacity by allowing the department to deploy its resources where they are most needed.
Recommendations
Current interview waivers should be extended until at least 80% of non-immigrant visa applicants in categories requiring USCIS petition approval or sponsor-issued Certificates of Eligibility can schedule an interview within three weeks. Existing waivers should not be lifted unless this benchmark for visa processing can be maintained. In 2012, the president established this benchmark as a target for DOS with regard to business and tourist visas. By 2015, the Department successfully brought wait times down with the help of numerous policy changes, including the use of interview waivers. This benchmark provides a reasonable criterion to define unusual or emergent circumstances related to visa processing justifying waivers.
Consular management controls should include required annual reporting by consular posts to the State Department's Bureau of Consular Affairs on the use of interview waivers. Consular posts typically conduct a handful of validation studies each year for Visa Services leadership in Consular Affairs. Each consular post should be tasked with reporting: whether the post utilized interview waiver authorities, and the reasoning for when the authorities were employed or not, what efficiencies or hurdles were encountered; and how the targeted use of interview waivers at the individual post can mitigate risks by allowing consular officials to focus attention on country-specific conditions.
Congress should authorize expanded interview waivers beyond the emergent circumstances of reduced processing capacity and task DOS with piloting other policies that would institutionalize efficient visa processing. Waivers are justified under current authority by the unusual circumstance of reduced processing capacity but may be helpful even when processing capacity has rebounded. Congress can and should make clear that it intends the national interest authorities left to the Secretary of State be utilized for the purpose of keeping processing times down. Congress can also help DOS pilot remote interviews for those lowest risk applicants that remain ineligible for interview waivers or in countries where interview waivers are not an appropriate response for country conditions. Combining interview waivers with remote interviewing authority would allow the State Department to better choose how to deploy its resources while also maintaining thorough screening and vetting through biometrics. Institutionalizing more certain and predictable timing on visa applications would help ensure the U.S. is attractive to international talent that is key to keeping the country competitive.
Conclusion
Despite reported improvements in pandemic conditions, visa backlogs continue to pose significant challenges at U.S. diplomatic missions around the world. The State Department should be allowed to broadly and flexibly use consular resources to collect and review screening and vetting results and complete all processing requirements without scheduling interviews. This will allow the Department to offer more timely options for qualified individuals seeking entry into the country. Maintaining interview waivers after the official expiration of the COVID-19 health crisis allows experts to focus on essential cases requiring more in-depth scrutiny, thus bolstering the security of our immigration system.
Lifting COVID-related restrictions does not automatically imply that all embassies or consulates will be able to immediately manage pre-pandemic levels of visa applications. Adjusting staffing resources and infrastructure could take time, especially when considering additional constraints from dealing with limited operational capacities. In these cases, visa interview waivers can help alleviate undue stress on embassy operations while providing flexibility to consular officers.