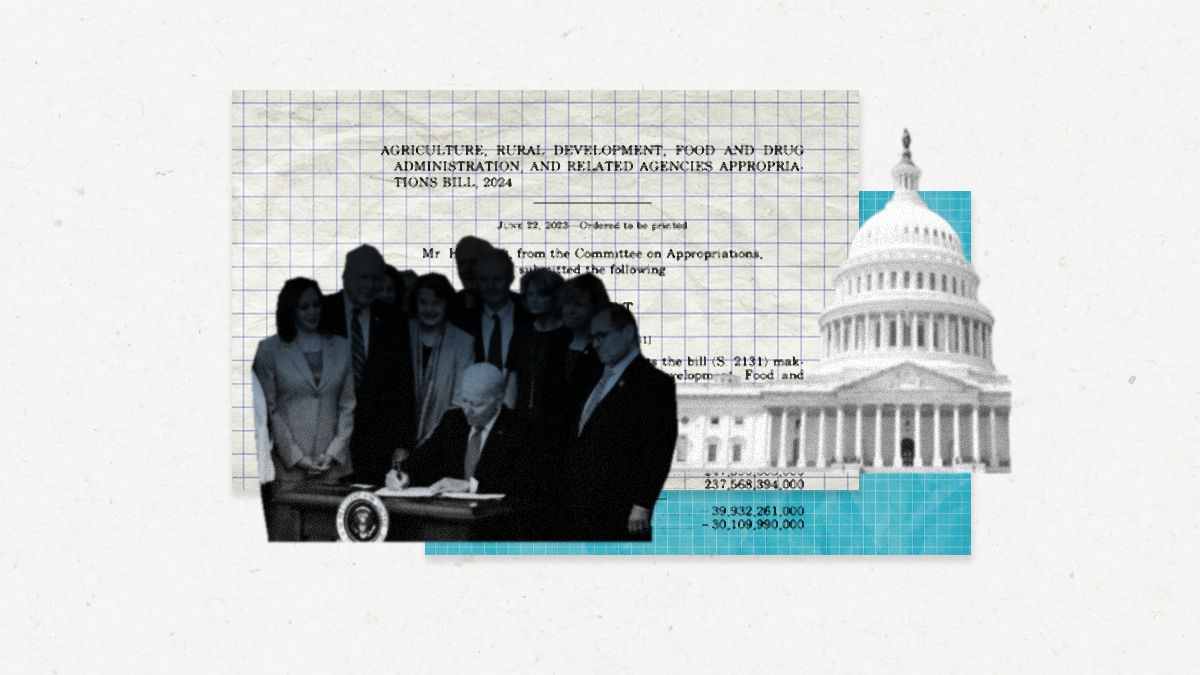 Tracking AI Provisions in FY 2024 Appropriations Bills
As Congress moves forward with the appropriations process, both the House and Senate have proposed various provisions related to artificial intelligence (AI) and machine learning (ML) across different spending bills. These proposals reflect the growing importance and adoption of AI/ML technologies across many areas of government.
Below we summarize AI/ML provisions for each appropriations bill in tables comparing the Senate and House versions.Tables include:
Provision: Describes the AI/ML provision at a high level.
Senate/House Summary: Summarizes the AI/ML language in the Senate or House bill for this provision. "N/A" indicates no related language.
Status: Shows how far this provision has progressed in the legislative process.
Page: Indicates where in the Senate or House bill report this provision appears, with page numbers. "S." and "H." indicate whether it is the Senate or House report, respectively.
Both chambers provide significant funding increases for AI research at science agencies like the National Science Foundation (NSF), National Institute of Standards and Technology (NIST), and the Department of Energy (DoE)'s Office of Science. For example, the Senate recommends $135 million for AI initiatives across DoE's Office of Science, while the House includes $20 million for NSF to research AI explainability. NIST sees a $68 million funding increase in the Senate bill for its measurement labs and research, and a $15 million increase in the House.
The provisions overall seem focused on practical AI applications and boosting research, rather than ideological battles. The language in both chambers' bills is framed in terms of maintaining US leadership and competitiveness, which tends to avoid partisan divisions. The House justifies more of its spending on AI in tones that are hawkish toward China. The Senate bills tend to have more congressionally directed spending items, or earmarks, related to AI.
Both bills demonstrate interest in AI applications like agricultural forecasting, autonomous vehicles, and utilizing AI to modernize government operations. But the Senate more explicitly directs agencies to adopt AI to improve such programs, and in some cases, such as NIST funding, the Senate is more fiscally generous. Overall, the Senate bill reports and bill summaries are more specific in the language and observations around AI, with 65 provisions related to AI or machine learning, compared to 44 in the House, across all appropriations bills. This potentially reflects a somewhat higher level of interest within the Senate Appropriations committee on the topic.
While both chambers agree on boosting AI research funding, the Senate takes a more top-down approach prescribing funding for AI initiatives while the House allows more agency discretion. Differences also emerge regarding perspectives on AI oversight and governance. Clearly, there will be a lot of coordination needed to align on AI funding priorities when (and if) these bills go to conference.
This tracker will be updated as the appropriations process continues.
Agriculture
Senate: Passed Senate 11/1/23. Bill Report.
House: Passed House Appropriations 6/14/23, failed on House floor 9/28/23.

Bill Report.
Commerce, Science & Justice
Energy & Water Development
Financial Services & Government
Senate: Passed Senate Appropriations 7/13/23. Bill Report.
House: Passed House Appropriations 7/13/23.

Bill Report.
Homeland Security:
Interior & Environment
Labor, HHS & Education
Senate: Passed Senate Appropriations 7/27/23. Bill Report.
House: Passed House Appropriations Subcommittee 7/14/2023. No Bill Report published.
Legislative Branch
Military Construction & VA
State & Foreign Operations
Transportation & HUD