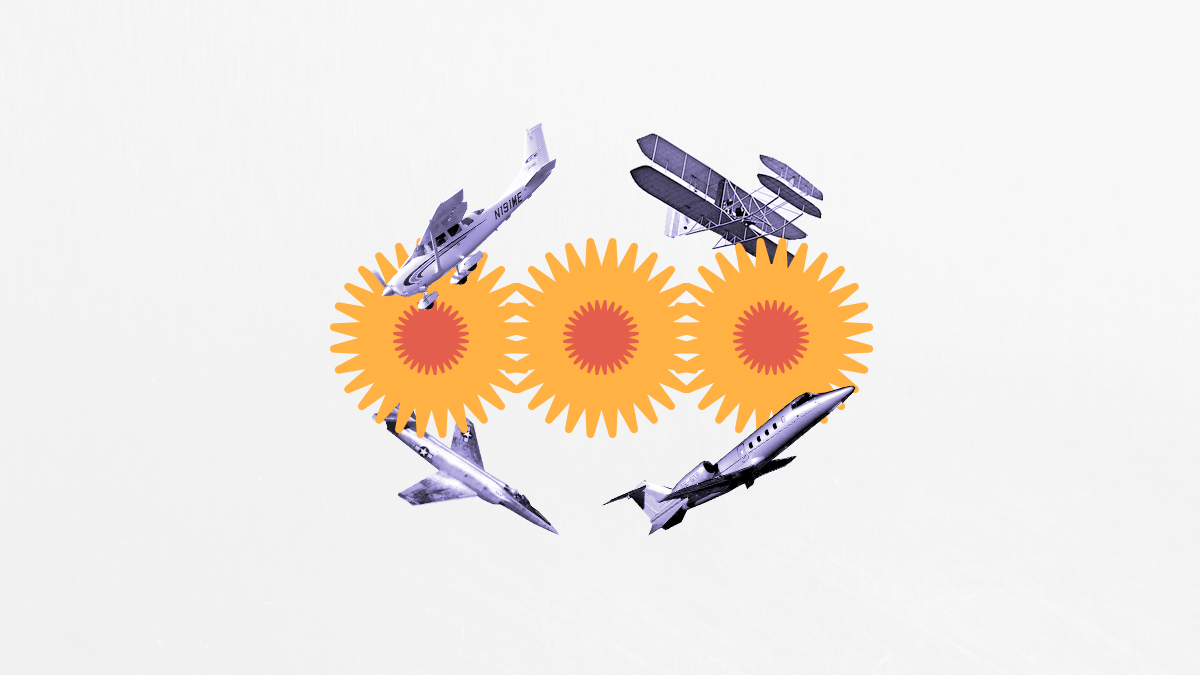 Ecosystems & Entrepreneurship
Smart Manufacturing Taking Flight in Wichita
The South Kansas Coalition, led by Wichita State University (WSU), will receive $51 million to strengthen U.S. aerospace production. Their award will help stand up a Hub for Advanced Manufacturing and Research to support the adoption of new production methods by small- and mid-sized manufacturers, as well as supporting the buildout of a workforce training facility and a complementary Smart Manufacturing Adoption Program.
Debra Franklin is the Associate Vice President for Strategic Initiatives at Wichita State University.
This interview is part of an FAS series on Unleashing Regional Innovation where we talk to leaders building the next wave of innovative clusters and ecosystems in communities across the United States. We aim to spotlight their work and help other communities learn by example. Our first round of interviews are with finalists of the Build Back Better Regional Challenge run by the Economic Development Administration as part of the American Rescue Plan.
Ryan: Hi, Debra. Could you tell us a little bit about how this coalition came together and the history of your partnership in Wichita?
Debra Franklin: For more than a decade, the South Kansas Coalition has been working together on various projects. The Wichita region leverages a strategic plan titled the Regional Growth Plan that is regularly updated, and advanced manufacturing is a targeted industry sector. The coalition has identified regionally important priorities, and we look for funding opportunities that help to support or enhance the targeted industry sectors. Coalition stakeholders have previously worked together on several different projects with a variety of federal and state agencies.
So, you were planning these projects and had the strategic plan going well before the EDA announced their challenge, is that correct?
Yes, that is correct. One of the ways that we approach industry-driven initiatives in our area is to ask industry what kind of public sector investments would be helpful for private sector profitability and competitiveness in global markets. There are clearly some investments, workforce, technology and innovation elements that need to be kept within their firm for competitive reasons. But there are things that the public sector can do to advance innovation, expand workforce skills, and increase private sector productivity, profitability, and sustainability. And those are the activities and investments that the coalition prioritizes. These industry-driven strategies and tactics are included in the regional strategic plan. When competitive funding opportunities are published, such as the EDA Build Back Better opportunity, we can look at the strategic focus area and the priority activities that best fit a particular funding mechanism.
In both the strategic plan and your build back better narrative that you submitted, why did you decide to focus on an aerospace cluster, and how did you make that decision?
When we wrote the application, we initially wrote it focused on advanced manufacturing anchored in aerospace. Because the aerospace industry is so large – concentrated in Wichita – the proposal ended up getting dubbed as an aerospace project. So, if you go back and look at the Phase One winners and the sector icons that EDA used at that particular point in time, you will notice that the Wichita proposal was categorized as an advanced manufacturing project. As we moved into the Phase Two challenge, the EDA chose the aerospace icon for our award and classified the South Kansas/Wichita proposal as an aerospace project.
Wichita is known as the air capital of the world because of the concentration of aerospace manufacturers in the region. But we also know that aerospace is very cyclical, and we have other industrial concentrations or regional specializations in other manufacturing industries. Wichita has advanced manufacturing with high precision, low volume, highly regulated types of production. The South Kansas region has an overall manufacturing location quotient that is twice the national average, one of the highest manufacturing concentrations of the largest United States metropolitan areas.
Additionally, global economic and geopolitical trends in the aerospace market are of strategic national importance. So, when we were asked, 'what is your north star? What is the imperative for the United States to fund the South Kansas proposal?', we leaned into what is going on in global markets – and the future growth of aerospace.
One of the things I would love to follow up on is the role of small and mid-sized manufacturers (SMMs). I saw a number thrown out that there are 450 plus different independent manufacturers in the area. Could you talk more about Wichita's manufacturing landscape in general and how you heard from those communities?
We have a strong regional manufacturers association that is convened by the chamber of commerce. That is one of the primary places where our SMMs lean in and work together on coordinating collaborative efforts. They have an executive board of 20+ leaders and have more than 200 members from various manufacturing and manufacturing-related companies throughout the area. When the coalition is looking for a sounding board and a manufacturing group to help prioritize these public sector investments, the Wichita Manufactures Association provides an essential market perspective. It is also vital to highlight labor because it is especially important to understand the tolerance for innovation adoption and the enthusiasm of workers for new production processes that are commercialized through these investments.
Several years ago, we were working on a project for autonomous vehicles. Many people find autonomous technologies interesting, but some workers are concerned about these innovative technologies disrupting their careers and do not enthusiastically support them. When looking at how to prioritize federal investments into a regional economy, you need to look at all groups and how the innovative technologies are perceived. As a region aspires to implement automation or manufacturing elements for commercial adoption, if manufacturers want workers training, or if leaders aspire to help companies go from design to manufacturing in increasingly compressed development cycles with ecologically and economically sustainable technologies, it is essential to know how these activities are going to be received not only by the leadership and the ownership of these particular firms, large, medium or small, but the technicians and frontline workers who are manufacturing the products or delivering the services.
The coalition worked with Deloitte on a future of work study. One of the subgroups engaged was frontline workers. The study did not identify the participants as unionized or not unionized. Frontline workers were asked about their willingness to accommodate, tolerate, or enthusiastically support adopting these newer technologies. And the numbers were approaching 70% who were affirmative in wanting to move forward. Regional frontline workers supported the idea of assistive technologies in manufacturing; they understand that labor shortages are a global economic challenge. We believe workforce shortages were pivotal in evolving the worker's perspective on technology adoption. Kansas has savvy people who know global markets well – in our agricultural markets as well as in our manufacturing markets.
When you talk about assisted manufacturing, what are some of the actual technologies or things that you think people are particularly excited to get moving?
The coalition focused on two technologies in the Build Back Better proposal: additive manufacturing and high-velocity subtractive manufacturing. These technologies impact the entire life cycle of a product: design, production, sustainment, and recycling. These two technologies impact the speed to market, production productivity, mass customization, and sustainability elements.
The coalition approaches economic development by prioritizing investments that help manufacturers compete in global markets. What public sector investments are required to compete in global markets? What do manufacturers need from the public sector? What do manufacturers require for their next-generation factory? Or what is necessary to fit the existing manufacturing assets, and how will companies integrate key technologies to modernize? Robotics and automation are a big part of the conversation. Workers, leadership, and owners are predominantly driven by safety and environmental concerns, and access to talent.
I think that a really critical and important part that you mentioned was not responding to a single public opportunity but looking at how to become globally competitive from the get-go. And then you could not rely on a single federal opportunity, but if one happened to come along, you wanted to put your best foot forward. Following up on that, what does your engagement with industry look like? Had you not won this award, would you still have moved forward with many of the plans?
Even in this situation, the coalition always makes decisions based on limited resources. You have a lengthy list of prioritized activities and investments. We move them forward as strategically as possible; what needs to be done first and second? Who else can pick up an activity or training and move it forward? Are long-term sustainability elements always a part of what we are doing? Yes. Could we be where we are today without this award? Absolutely not.
The Build Back Better award has given us an opportunity to add to our public sector capital stack as well as a new Hub for Advanced Manufacturing and Research. With this expanded capacity, the region can now develop and deliver curricula and provide an industrial common. This would not have happened without this award. And being that we are in a heavily concentrated manufacturing sector and have multiple manufacturing firms, the multiplier effect on this investment is powerful.
Thinking through some of the different stakeholders who are either a part of this coalition formally or informally: how are research institutions part of this coalition in Wichita?
Remember that this proposal operates within a larger ecosystem; we have multiple programs where we collaborate on deliverables that are of strategic national importance. Howard University is a new collaborative research institution we are working with in this initiative. Howard just received the recent UARC award from the Air Force. We collaborated with Howard because a Deloitte consultant from The Smart Factory @ Wichita introduced Wichita State to the leaders of Howard's Center for Excellence in Supply Chain Management. They are also working on supply chain efficiencies and smart technologies for manufacturing.
In the early 2000s, as advanced composite adoption was accelerating in multiple industries, we found it important for policymakers and economic development experts who collaborate with policymakers to more fully understand composites and what challenges the adoption of these new materials involves. Howard has become especially important because they are focused on supply chain synergies and are in the District of Columbia. They work in proximity to policymakers, and we work with manufacturers, materials experts, and other kinds of engineering and production processes. By working together, the coalition will be better able to maximize this award. Collaborating and learning from our colleagues at Howard has been a privilege. Again, this is an ecosystem program. We are very honored to accelerate activities important to the regional strategic plan and the United States. The updated national strategy for advanced manufacturing is one resource that sits on my desk all the time
And what about workforce development?
We must train existing workers with a deep knowledge of the legacy and current manufacturing best practices. We cannot snap our fingers and create multi-billion-dollar factories that replace aging ones. We work into, leverage, and build on capabilities and capacities that the U.S. manufacturing is so very proud of and successful in operating, making them more successful and more productive. Higher throughput, higher quality, and mass customization are the elements that help to make the U.S. more competitive in global markets. Recently we were at the future ready center with leaders from across the state that included different stakeholders: pipeline technologies, K-12, the Workforce Board, the largest school district in the state, etc. Clearly, we are concerned about our next generation of manufacturers, but we also have mid-career workers with this legacy knowledge that need to add to their capabilities, capacity, and knowledge of next-generation technologies; they will be the first adopters.
One of the things you spoke about in your application was focusing on recruiting diverse talent. Could you speak to what exactly you plan to do when it comes to recruiting and retaining diverse talent?
Wichita is in the Midwest, and recruiting diverse talent looks a little different in the Midwest. We recruit nationally to our region and intentionally and explicitly support and recruit all people in our area. The fastest-growing population demographic group in our region is the Hispanic population. Wichita State University is the most diverse public higher education institution in Kansas, and we are an emerging Hispanic-Serving Institution. In addition to a growing Hispanic population, the region has a very vibrant and growing Vietnamese population. We add language adaptations for workers and families to support these populations and others. We reach out to all communities and work with the schools and minority chambers of commerce.
Think ten years in the future, how will Wichita look different if you are successful in what you proposed to do?
That is the best question; that is why we write these applications and prioritize investments and why disparate people who might not benefit directly come together and support these programs and projects – because of the long-run vision. The knowledge that our regional manufacturing environment is a unique national asset that produces essential economic value and national security outcomes. We operate in a high-precision, highly regulated unique environment; there is a respect for excellence and pride in the manufacturing culture. How does Wichita look in ten years? We are more precise, more effective, more efficient, and we are going to be able to operate in global economies meaningfully across the country.