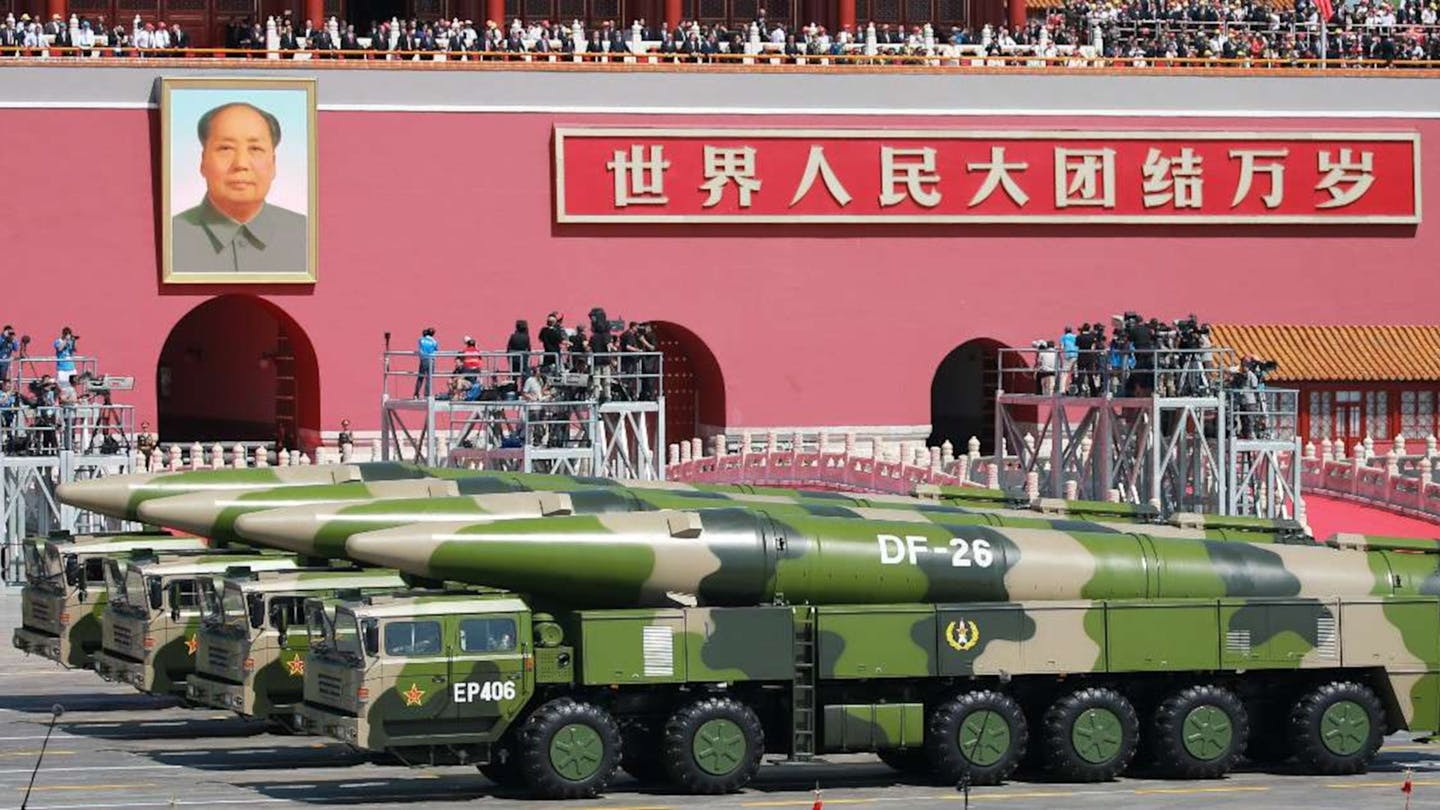 New Chinese White Paper Subtly Criticizes Trump's Approach to Arms Control
On July 22nd, China published its latest Defense White Paper––an infrequent, but significant, military policy document meant for an international audience.
This year's paper––entitled "China's National Defense in the New Era"––offers an assessment of the evolving strategic landscape and highlights China's responses to these new challenges. While the paper takes a more assertive tone than its predecessor (published in 2015), the content isn't particularly provocative––especially in the sections about nuclear weapons and deterrence, which largely constitute a repetition of the 2015 language.
The white paper states:
China is always committed to a nuclear policy of no first use of nuclear weapons at any time and under any circumstances, and not using or threatening to use nuclear weapons against non-nuclear-weapon states or nuclear-weapon free zones unconditionally. China advocates the ultimate complete prohibition and thorough destruction of nuclear weapons. China does not engage in any nuclear arms race with any other country and keeps its nuclear capabilities at the minimum level required for national security. China pursues a nuclear strategy of self-defense, the goal of which is to maintain national strategic security by deterring other countries from using or threatening to use nuclear weapons against China.
It also states:
Nuclear capability is the strategic cornerstone to safeguarding national sovereignty and security. China's armed forces strengthen the safety management of nuclear weapons and facilities, maintain the appropriate level of readiness and enhance strategic deterrence capability to protect national strategic security and maintain international strategic stability.
This language is pretty standard for official Chinese statements about its nuclear policy. This makes sense; although China's nuclear weapons arsenal is slowly growing and diversifying, its nuclear doctrine appears to be relatively consistent.
In reality, the main difference between the 2015 and 2019 language on nuclear weapons and arms control is in China's assessment of the "international strategic landscape." The paper notes that the United States has "adopted unilateral policies," "provoked and intensified competition among major countries, significantly increased its defense expenditure, pushed for additional capacity in nuclear, outer space, cyber and missile defense, and undermined global strategic stability."
It also specifically calls out NATO enlargement, EU integration and Russian nuclear modernization––criticisms which were all absent in the 2015 white paper.
Interestingly, it notes that "International arms control and disarmament efforts have suffered setbacks, with growing signs of arms races." The paper additionally subtweets the Trump administration's role in undermining global arms control, stating that "The Iranian nuclear issue has taken an unexpected turn," "The international nonproliferation regime is compromised by pragmatism and double standards," and concludes that "No country can respond alone or stand aloof."
The white paper doesn't go into detail about China's nuclear or missile forces, only noting that the PLA Rocket Force has commissioned the DF-26 "intermediate and long-range ballistic missile." Despite it being a relatively new missile, we estimate that China has deployed approximately 70 DF-26s––at least two brigades––and it was spotted conducting exercises in Inner Mongolia in January 2019. The 4,000 kilometer range of the DF-26 would allow China to target US bases in Guam, and some Chinese analysts claim that the missile is capable of targeting ships at sea, despite the significant tactical and procedural challenges involved with such an operation.
Read all about China's nuclear forces in our latest edition of the FAS Nuclear Notebook, freely available at the Bulletin of the Atomic Scientists.
This publication was made possible by generous contributions from the Carnegie Corporation of New York, the John D. and Catherine T. MacArthur Foundation, the New Land Foundation, the Ploughshares Fund, and the Prospect Hill Foundation. The statements made and views expressed are solely the responsibility of the authors.