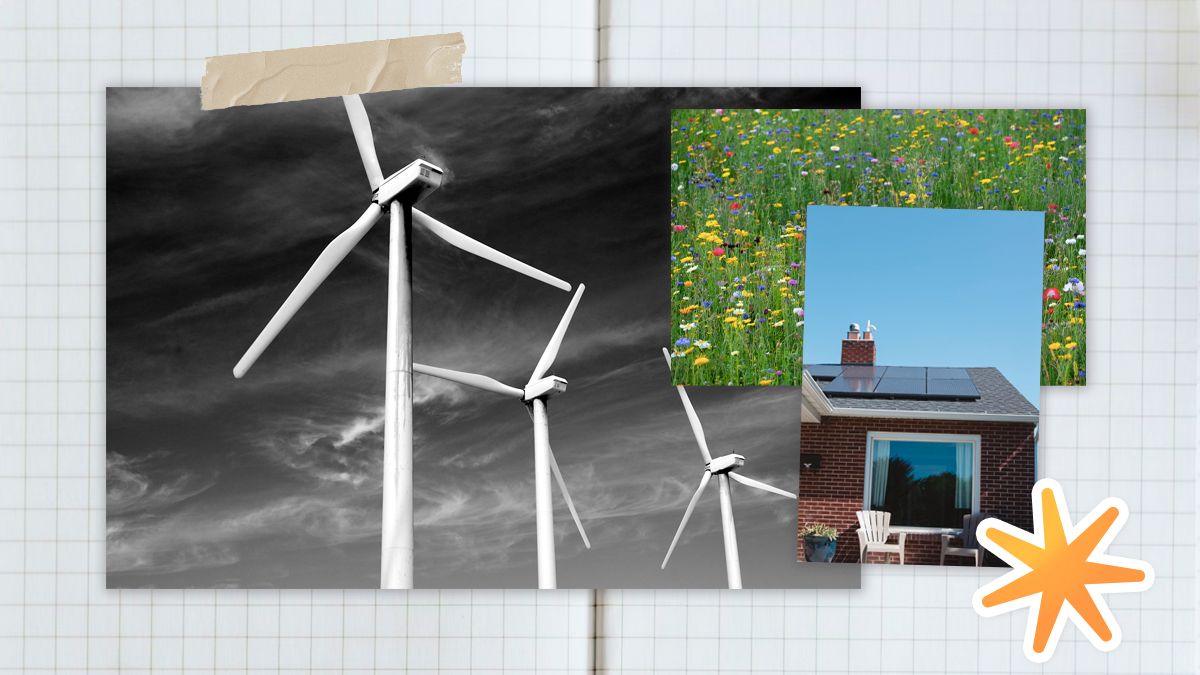 How Permitting Reform Can Unlock Clean Energy Development
"Permitting reform" may not pass many message tests as the most motivating rallying cry of the clean energy revolution. Despite that, stakeholders' ability to responsibly site, build, and deploy critical clean energy infrastructure is absolutely necessary to meet the federal government's climate goals, as well as important infrastructure and broadband targets.
As a critical step in creating a modern, robust permitting system that unlocks clean energy development, the White House Council on Environmental Quality (CEQ) laid out its vision for reform via revised regulations that dictate how the government implements the National Environmental Policy Act (NEPA).
FAS and our partners at the Environmental Policy Innovation Center (EPIC) and NEPAAccess weighed in on the proposed regulation with a call to consider how the policy change will manifest in technology that facilitates community engagement and interagency cooperation.
Put simply, we believe that any NEPA reforms should be conceived, developed, and deployed with the end users (federal agency staff, applicants, and other stakeholders) in mind. Regulators must prioritize how those reforms will manifest in requirements for the technology that will ultimately dictate how federal employees and constituents engage with the process.
Given both the pace of climate change and the long-standing challenges linked to federal permitting, we see technology and data as essential to achieving climate goals. Effective and well-designed IT systems can only be built with input from strong technical teams, and our recommendations reflect how CEQ can leverage and amplify leading practices with talent and new technology. To this end, we offered six interrelated recommendations for building effective technology:
Follow Human Centered Design (HCD) processes.
Centralize access to NEPA documents and ensure that a user-friendly platform is available to facilitate public engagement.
Pilot interagency programs to coordinate permitting data for existing and future needs.
Prioritize digital applications with easy-to-use forms.
Bolster the use of decision support tools.
Utilize e-NEPA to improve deadline tracking.
These recommendations are anchored in tenets of successful technology delivery from across sectors and federal agencies and embrace user-centered, agile approaches to delivering on customer needs.
If you doubt that permitting is a major way the federal government interfaces with the general public, our organizations' joint public comment was one of the approximately 82,000+ that CEQ received in response to the proposed rule change. Leveraging ChatGPT, EPIC analyzed these comments and found that very few of them focused on technology as a conduit for change. According to ChatGPT:
"These comments relate to technology insofar as they prioritize the need for a rapid transition to clean energy, which could involve the development of new technologies and infrastructure projects. The inclusion of future climate impacts and consideration of natural sustainable energy in project proposals also relate to the potential role of technology in mitigating climate change impacts. They also emphasize the importance of considering future climate impacts when evaluating new projects, as well as the need for transparency and community involvement in the project development process which can be facilitated through technological tools and platforms. [emphasis added] Lastly, the comments highlight the importance of environmental justice and respecting tribal sovereignty throughout the project development process."
The public comment period represents only the beginning of a long path towards implementing the reformed policy and technology that will empower communities to deploy clean energy, broadband, and other critical infrastructure while protecting environmental quality and human health. CEQ's proposed "Bipartisan Permitting Reform Implementation Rule" should center users and tech implementers' seats at the table with those writing policy. With these reforms, the federal government can build adaptive, resilient permitting systems that will help us meet our climate goals.