New Coalition Launches for Increased Investment in Education R&D
WASHINGTON, D.C. – On Monday the Federation of American Scientists (FAS) launched the Alliance for Learning Innovation (ALI), a bipartisan initiative co-led with Lewis-Burke Associates, LLC, to increase education research and development investments across the federal government.
The alliance brings together a group of education nonprofits, practitioners, philanthropy, and the private sector to advocate for research-based innovations in education. As a coalition, ALI focuses on innovative solutions that build education R&D infrastructure, center students and practitioners, advance equitable outcomes for students, improve talent pathways, and expand the workforce needed in a globally competitive world. To that end, the alliance has developed a comprehensive multi-part agenda including the goal of dramatically increasing the federal investment in education R&D.
"It's an ambitious goal, but it's exactly what we need right now," said FAS CEO, Dan Correa, at the launch event earlier this week at the American Enterprise Institute in Washington, DC. Michael L. Ledford, J.D., President of Lewis-Burke Associates LLC added "this is an important moment and I know the ALI coalition and many organizations in this room feel an incredible sense of urgency to act and continue to make progress."
Recent National Assessment of Educational Progress (NAEP) results suggest the urgent need for transformative new approaches to K-12 education and that requires greater investment in education R&D. The U.S. is experiencing the largest drop in reading scores since 1990 and the first-ever decline in math scores. This decrease is partly the result of the COVID-19 pandemic, but also of a system that was already not working for many students.
"The world is changing quickly. We need better tools to support student outcomes and we need to update the toolkit we use to support R&D in education," said Dr. Mark Schneider, Director of the Institute of Education Sciences (IES) at the U.S. Department of Education. IES has recently been charged by Congress with using a portion of its fiscal year 2023 budget to support a new funding opportunity for quick turnaround, high-reward scalable solutions intended to significantly improve outcomes for students. Dr. Schneider is fueled with a sense of urgency to ensure this initial investment improves outcomes and builds a firm foundation for the future of a larger, more innovative federal R&D infrastructure in education.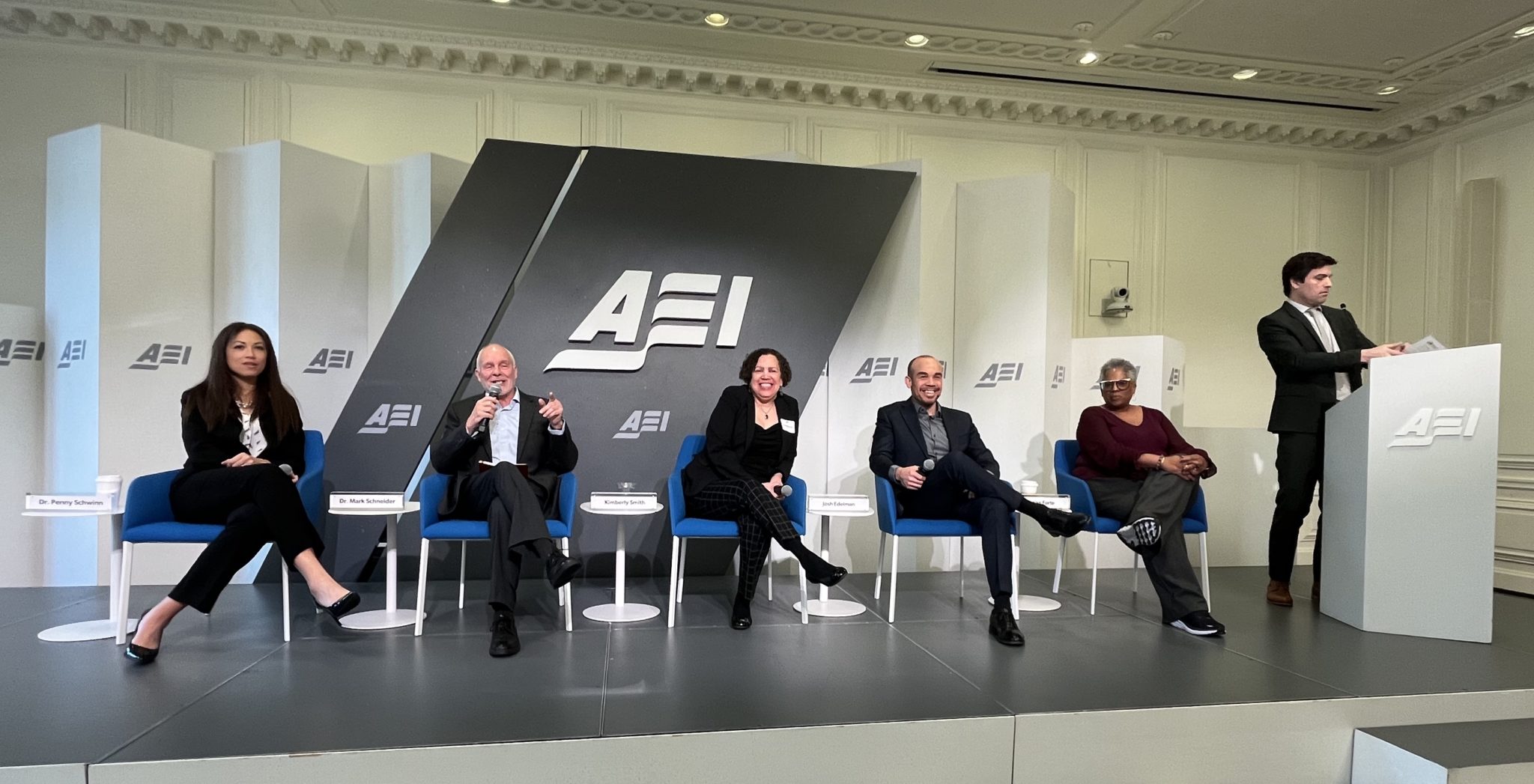 Dr. James Moore III, Assistant Director of the STEM Education Directorate (EDU) at the National Science Foundation built on what Dr. Schneider shared and reinforced that "we have to double-down on catalyzing opportunities throughout America, especially in places that have been traditionally under-resourced. Right now is an opportunity to think differently, to innovate on the current models, and figure out how to address the comprehensive needs of students at every juncture of education and beyond."
Dr. Penny Schwinn, Commissioner of the Tennessee Department of Education agreed and discussed what this has looked like in Tennessee. "Without evidence-based solutions driven by R&D, we won't have strong outcomes for kids. We are utilizing education R&D with the goal of improving student outcomes, supporting educators, and building a better education system for all learners."
Denise Forte, President and CEO of the Education Trust added that, "getting education R&D right requires reaching into communities and working directly with students and parents. Better applying and scaling evidence-based approaches is essential to improving education equity."
"We need BOTH mindset and skill set shifts to make the changes we seek," said Josh Edelman of Transcend Education on Monday. "The current system of schooling is out of date and we need to move to 21st century learning that is learner centered." Kimberly Smith, Digital Promise, added that "engaging students, families and educators is critically important if the R&D work is to be equitable and effective for all students."
"Gen Z is optimistic about what's possible – from our society and from our schools," said Romy Drucker, Education Program Director, Walton Family Foundation. "ALI will help realize the ambitious vision that youth have for education, reinventing learning to be more relevant and inspiring."
For media inquiries, please contact press@fas.org