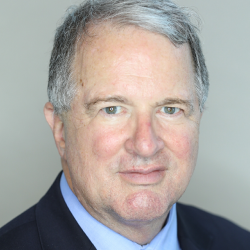 Senior Fellow, Nonproliferation Law and Policy
law and wmds,
chemical and biological weapons,
iran's nuclear program
Christopher A. Bidwell, JD is a Senior Fellow for Nonproliferation Law and Policy at FAS. He recently retired from the U.S. Navy where his last key assignment was as National Security Counselor at an internal DoD think tank (DTRA-ASCO) dedicated to the study of WMD and Nonproliferation issues. Bidwell is also an accomplished civilian litigation attorney and has focused his efforts on the interplay between law and WMD for the last several years.
He is especially knowledgeable on issues related to attribution, deterrence, WMD free zones, sanctions, anticipatory self-defense and the Middle East region in general. He has lectured/spoken at several universities and academic fora throughout the world on nonproliferation issues and has taught courses on nonproliferation at Georgetown University.
Bidwell is an active member of the California Bar and currently serves as Chair of the Nonproliferation, Arms Control and Disarmament Interest Group of the American Society of International Law.