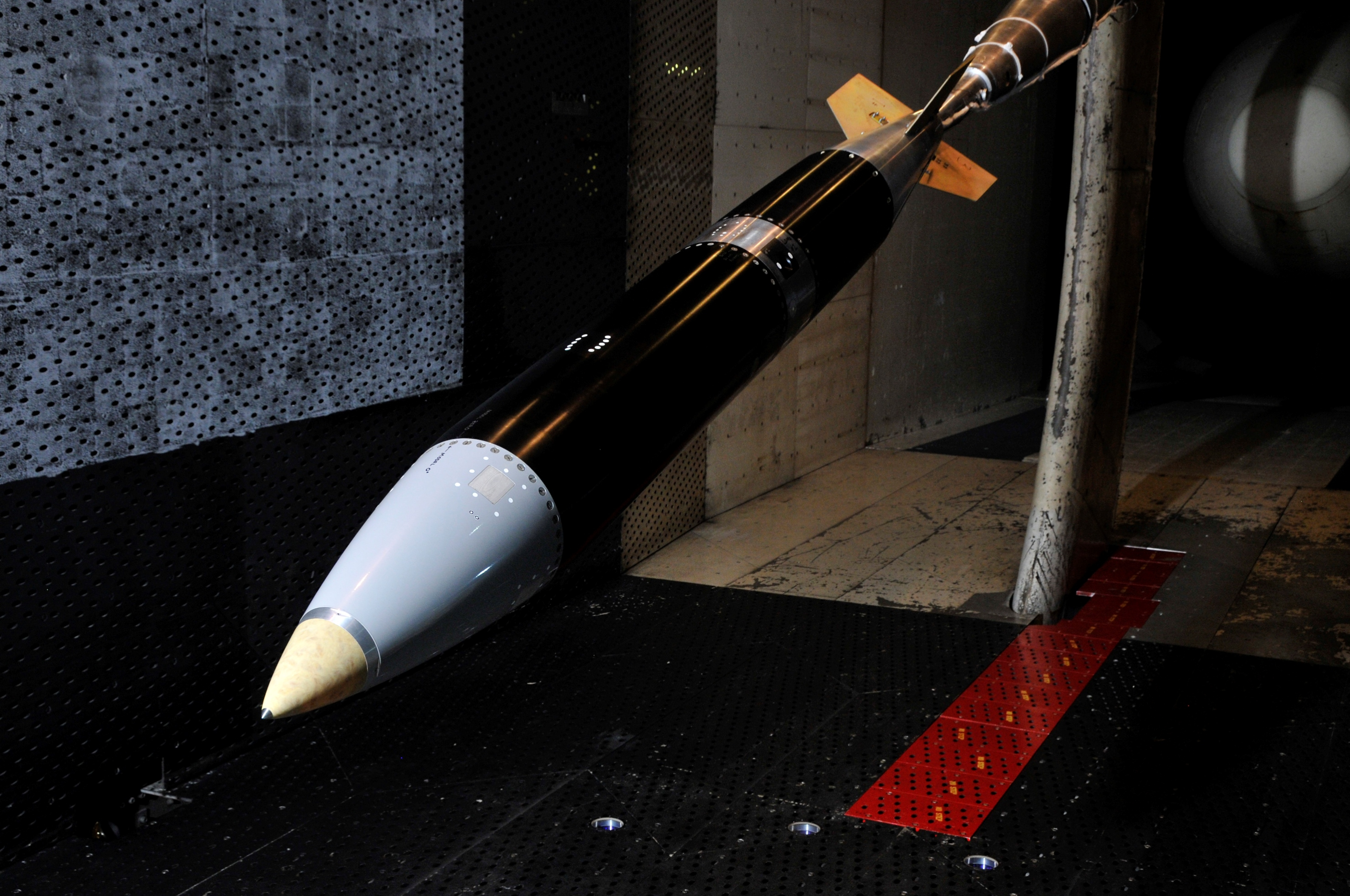 By Hans M. Kristensen
Additional design details of the new B61-12 guided standoff nuclear bomb are emerging with new images. The image above shows a full-scale B61-12 model hanging in a wind tunnel at Arnold Air Force Base.
The test "uncovered a previously uncharacterized physical phenomenon," according to Sandia National Laboratories, that would affect weapons performance.
Apparently a reference to the interaction between weapons spin rocket motors and the new guided tail kit assembly. Existing B61 models do not have the guided tail kit and are less accurate than the B61-12. Continue reading →