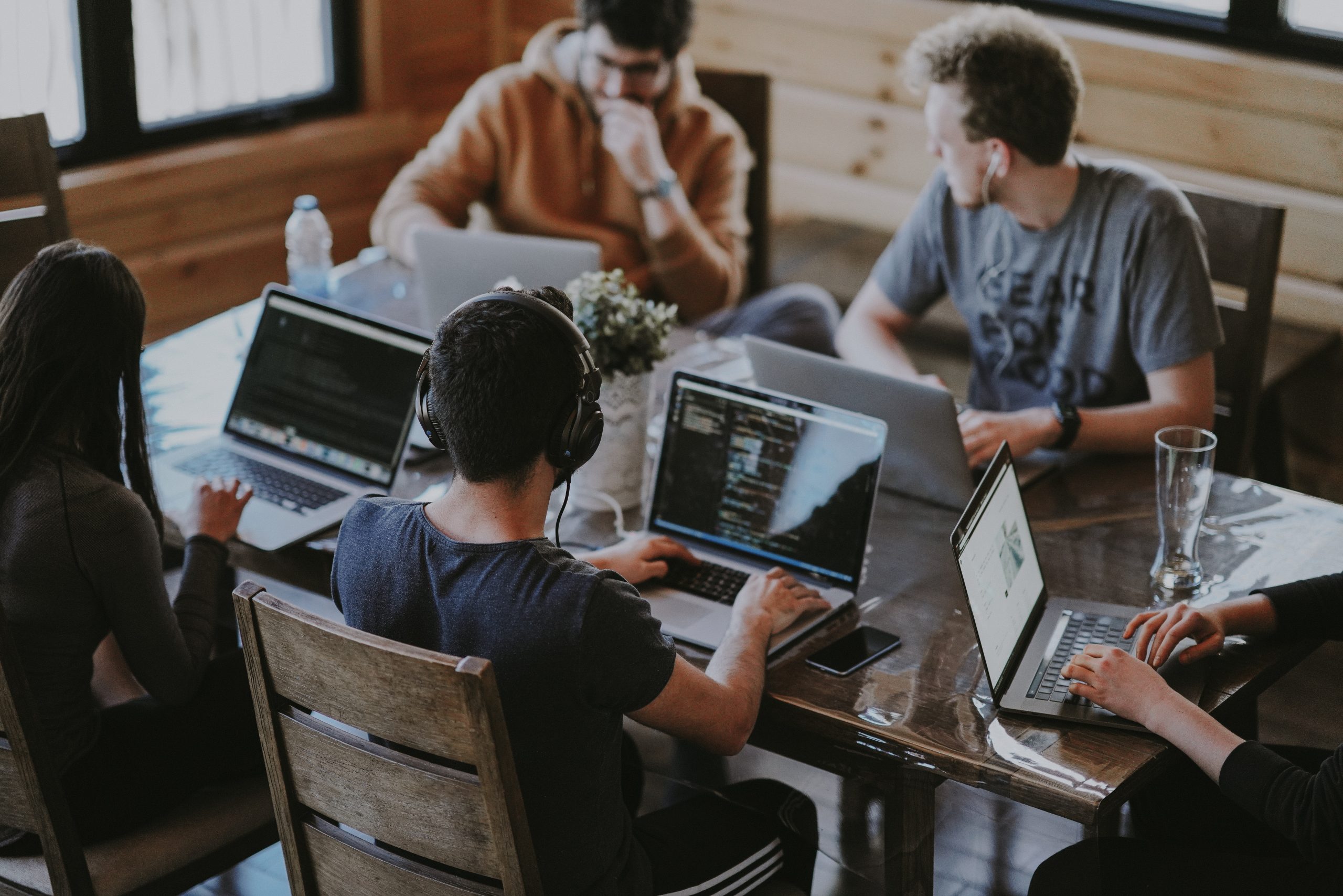 Technology & Innovation
day one project
The Digital Corps
Summary
The next administration should create a "Digital Corps" — a two-year early-career fellowship designed for the country's top young technology talent to serve in the Federal Government. Such a program could compete for college graduates in technical fields and for other early- career technical professionals, potentially recruiting thousands per year. In an increasingly digital age, a transition accelerated by the COVID pandemic, a Digital Corps would improve government service delivery in critical areas, rebuilding trust in government, and create a broad talent funnel for the Federal Government to build the diverse, inclusive, and digital native workforce it needs in the 21st century.
Challenge and Opportunity
The Federal Government faces a massive talent problem, especially in technology. Approximately one-fifth of the federal IT workforce is under 40 years old, and in the Department of Veterans Affairs, in particular, less than 1% of the 8,000 IT workers are under 30 years old, while almost 17% are over 60 years old.1 As in other industries, software and technology are changing government for the better—if we can keep up. If a new generation of IT professionals is offered a chance to serve in meaningful roles, they can help us refashion a simpler and better government.
Technology talent is core to ensuring that government can better meet the needs of its constituents. Whether it has involved modernizing Medicare, improving access to VA services, or responding to the pandemic, the U.S. Digital Service, the General Services Administration's 18F, and the Presidential Innovation Fellows have already demonstrated that design and technology are key to delivering better services to the American people.
There are approximately 65,000 computer science and 331,000 STEM college graduates each year.2 However, there is a gap in existing programs to hire early-career technologists. The Federal Government has created well-regarded programs for technology talent to serve, but none have focused on young technologists.
Generation Z wants to serve. Successful service programs—Teach For America, AmeriCorps, and others—demonstrate that college graduates are eager to contribute to public service. Technically-skilled college graduates, with many career options, are similarly interested in public service. The non-profit Coding it Forward runs the Civic Digital Fellowship, a cohort-based internship in federal agencies for college-aged technologists; in less than five years, they have placed over 200 young technologists from across the United States at eleven federal agencies, selected from over 3,000 applicants (with an acceptance rate under 10%). Recruiting even a small subset of computer science and STEM graduates for the Digital Corps could be extremely important for the Federal Government's long-term IT workforce; in Coding it Forward's summer 2020 cohort, over 34% of students stayed on with their agencies at the end of their fellowship, in either a full-time or part-time capacity, demonstrating the value of early-career opportunities. Federal agencies' experiences with the Civic Digital Fellowship have shown that junior-level technology talent, when paired with mentors and staffed on high-potential projects, is capable of making a substantial, immediate impact in government.
Plan of Action
A Digital Corps would generate a diverse talent infusion of highly-skilled college graduates and other early-career technologists in the Federal Government, matching them with high-stakes work impacting government service delivery—including in information technology, cybersecurity, product management, design, program management, and acquisition. The fellowship would be designed to give Digital Corps Fellows a cross-agency cohort experience, senior federal mentorship, modern skills development, and the ability to rotate at least once in their fellowship. Digital Corps Fellows would also qualify for substantial federal loan forgiveness. Fellows would be placed across several agencies, rotating among placements and agencies to gain experience and broaden their skill set. After two years of high-intensity service, fellows would be able to compete for accelerated entry into conventional federal service and would be well-prepared for professional jobs or graduate school. Whether remaining in government or pursuing other opportunities, Digital Corps alumni will build the brand for federal service among early-career technologists and will serve as critical allies and advocates for the work of the Federal Government.
A small group of White House senior staff members—for example, Office of Management and Budget's Deputy Director of Management, U.S. Chief Information Officer, U.S. Digital Service Administrator, and U.S. Chief Technology Officer—would serve as executive sponsors and champions.
The next administration should begin exploring the formation of a program office with dedicated staff, at the General Services Administration (GSA), where the Presidential Innovation Fellows program is housed, or the Office of Personnel Management (OPM), where the Presidential Management Fellows program is housed. Over the next 12 months, the goals of the program office would be three-fold:
1. Develop the core components of the fellowship. This would include:
Recruiting a core set of agency partners focused on critical Presidential priorities;
Developing a centralized onboarding and training program;
Designing high-impact project placements, with mentorship and a focus on cross- cutting skillsets that Fellows would work to gain (e.g., information technology, cybersecurity, product management, design, etc.);
Ensuring the opportunity to rotate amongst agencies and across types of work at least once during the fellowship;
Building a strong recruiting, selection, and corps experience program; and
Working with OPM to ensure the ability of the Fellows afterward to stay in government if they wish.
2. Launch a recruiting funnel for the first cohort of Fellows to start in Fall 2021. Focus on building a pipeline of exceptional candidates by:
Identifying referral partners that can recommend strong candidates; and
Developing a marketing strategy that showcases the high expectations and selectivity of the program, brand and community, mission-orientation and live examples of high- potential projects, commitment to diversity and inclusion, access to modern tools,and ongoing professional development.
3. Build a path for the program to grow. If the first set of placements (e.g., 20-50 fellows) show strong reviews, design a scaling strategy that includes:
Incorporating the program's core budget into 2022 budget planning, and
Identifying core agency customers for the program who are willing to set asidededicated funds for Fellows.
Top students have many options, but many want to serve. Important criteria to attract the next generation of technology talent to government include:
Prestige: Attract high-quality early career talent with a selective program with high expectations and with White House affiliation.
Cohort model: Build community (dedicated meet-ups, regular co-working, speaker series, etc.), which would provide a strong two-year experience and build a brand for the Digital Corps.
Mission-orientation: Promote strong messaging around contributing to the public good, showcasing both accessible and exciting missions, demonstrating to candidates that they can have a chance to make a real impact on that mission.
Diversity and inclusion: Show candidates that government cares about attracting, retaining, and promoting a diverse workforce.
Modern environment and tools: Ensure that employees have a modern physical work environment and provide modern computers and modern technology tools.
Professional development: Provide coordinated mentorship with senior officials and continuous personalized skills-based training.
Visible alumni: Demonstrate to fellows that they can be successful in their career after leaving government and create a vibrant alumni network.
Conclusion
Given the challenges presented by the COVID-19 pandemic, the economy, systemic racism, and climate change, we need the most talented young people to serve in government. Talented law school graduates' clerk for federal judges for a year or two before embarking on the rest of their careers; we should provide a pathway for talented technologists to similarly serve in the Federal Government.
A Digital Corps will also help taxpayers. Digital Corps Fellows would be less expensive, comparatively, than retiring federal IT employees. Moreover, as other federal digital programs like U.S. Digital Service and Presidential Innovation Fellows have shown, high-impact technologists help the government to be more effective and efficient, ultimately generating a strong return on investment.