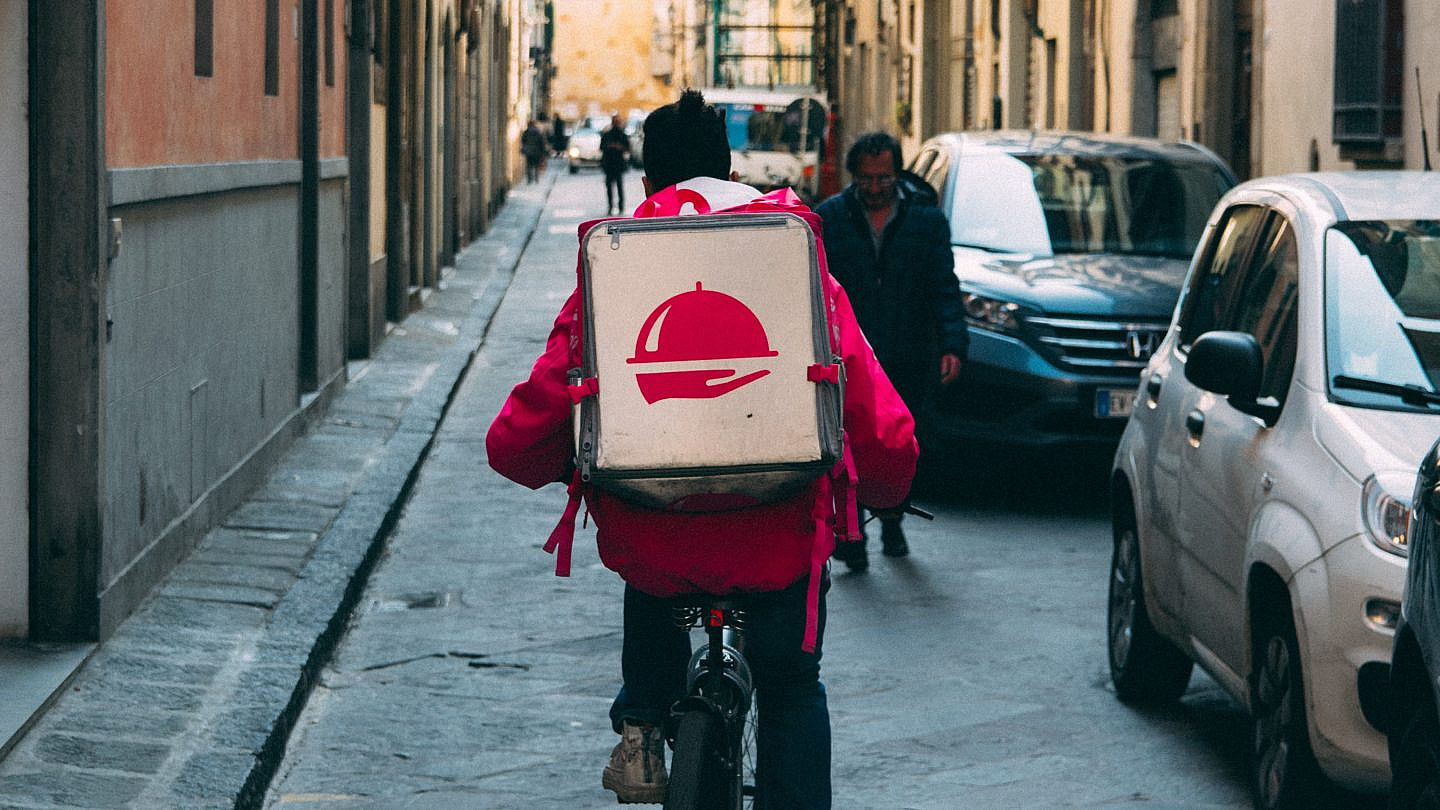 Social Innovation
day one project
Supporting Historically Disadvantaged Workers through a National Bargaining in Good Faith Fund
Summary
Black, Indigenous, and other people of color (BIPOC) are underrepresented in labor unions. Further, people working in the gig economy, tech supply chain, and other automation-adjacent roles face a huge barrier to unionizing their workplaces. These roles, which are among the fastest-growing segments of the U.S. economy, are overwhelmingly filled by BIPOC workers. In the absence of safety nets for these workers, the racial wealth gap will continue to grow. The Biden-Harris Administration can promote racial equity and support low-wage BIPOC workers' unionization efforts by creating a National Bargaining in Good Faith Fund.
As a whole, unions lift up workers to a better standard of living, but historically they have failed to protect workers of color. The emergence of labor unions in the early 20th century was propelled by the passing of the National Labor Relations Act (NLRA), also known as the Wagner Act of 1935. Although the NLRA was a beacon of light for many working Americans, affording them the benefits of union membership such as higher wages, job security, and better working conditions, which allowed many to transition into the middle class, the protections of the law were not applied to all working people equally. Labor unions in the 20th century were often segregated, and BIPOC workers were often excluded from the benefits of unionization. For example, the Wagner Act excluded domestic and agricultural workers and permitted labor unions to discriminate against workers of color in other industries, such as manufacturing.
Today, in the aftermath of the COVID-19 pandemic and amid a renewed interest in a racial reckoning in the United States, BIPOC workers—notably young and women BIPOC workers—are leading efforts to organize their workplaces. In addition to demanding wage equity and fair treatment, they are also fighting for health and safety on the job. Unionized workers earn on average 11.2% more in wages than their nonunionized peers. Unionized Black workers earn 13.7% more and unionized Hispanic workers 20.1% more than their nonunionized peers. But every step of the way, tech giants and multinational corporations are opposing workers' efforts and their legal right to organize, making organizing a risky undertaking.
A National Bargaining in Good Faith Fund would provide immediate and direct financial assistance to workers who have been retaliated against for attempting to unionize, especially those from historically disadvantaged groups in the United States. This fund offers a simple and effective solution to alleviate financial hardships, allowing affected workers to use the funds for pressing needs such as rent, food, or job training. It is crucial that we advance racial equity, and this fund is one step toward achieving that goal by providing temporary financial support to workers during their time of need. Policymakers should support this initiative as it offers direct payments to workers who have faced illegal retaliation, providing a lifeline for historically disadvantaged workers and promoting greater economic justice in our society.
Challenges and Opportunities
The United States faces several triangulating challenges. First is our rapidly evolving economy, which threatens to displace millions of already vulnerable low-wage workers due to technological advances and automation. The COVID-19 pandemic accelerated automation, which is a long-term strategy for the tech companies that underpin the gig economy. According to a report by an independent research group, self-driving taxis are likely to dominate the ride-hailing market by 2030, potentially displacing 8 million human drivers in the United States alone.
Second, we have a generation of workers who have not reaped the benefits associated with good-paying union jobs due to decades of anti-union activities. As of 2022, union membership has dropped from more than 30% of wage and salary workers in the private sector in the 1950s to just 6.3%. The declining percentage of workers represented by unions is associated with widespread and deep economic inequality, stagnant wages, and a shrinking middle class. Lower union membership rates have contributed to the widening of the pay gap for women and workers of color.
Third, historically disadvantaged groups are overrepresented in nonunionized, low-wage, app-based, and automation-adjacent work. This is due in large part to systemic racism. These structures adversely affect BIPOC workers' ability to obtain quality education and training, create and pass on generational wealth, or follow through on the steps required to obtain union representation.
Workers face tremendous opposition to unionization efforts from companies that spend hundreds of millions of dollars and use retaliatory actions, disinformation, and other intimidating tactics to stop them from organizing a union. For example, in New York, Black organizer Chris Smalls led the first successful union drive in a U.S. Amazon facility after the company fired him for his activities and made him a target of a smear campaign against the union drive. Smalls's story is just one illustration of how BIPOC workers are in the middle of the collision between automation and anti-unionization efforts.
The recent surge of support for workers' rights is a promising development, but BIPOC workers face challenges that extend beyond anti-union tactics. Employer retaliation is also a concern. Workers targeted for retaliation suffer from reduced hours or even job loss. For instance, a survey conducted at the beginning of the COVID-19 pandemic revealed that one in eight workers perceived possible retaliatory actions by their employers against colleagues who raised health and safety concerns. Furthermore, Black workers were more than twice as likely as white workers to experience such possible retaliation. This sobering statistic is a stark reminder of the added layers of discrimination and economic insecurity that BIPOC workers have to navigate when advocating for better working conditions and wages.
The time to enact strong policy supporting historically disadvantaged workers is now. Advancing racial equity and racial justice is a focus for the Biden-Harris Administration, and the political and social will is evident. The day one Biden-Harris Administration Executive Order on Advancing Racial Equity and Support for Underserved Communities Through the Federal Government seeks to develop policies designed to advance equity for all, including people of color and others who have been historically underinvested in, marginalized, and adversely affected by persistent poverty and inequality. Additionally, the establishment of the White House is a significant development. Led by Vice-President Kamala Harris and Secretary of Labor Marty Walsh, the Task Force aims to empower workers to organize and negotiate with their employers through federal government policies, programs, and practices.
A key focus for the Task Force is to increase worker power in underserved communities by examining and addressing the challenges faced by workers in jurisdictions with restrictive labor laws, marginalized workers, and workers in certain industries. The Task Force is well-timed, given the increased support for workers' rights demonstrated through the record-high number of petitions filed with the National Labor Relations Board and the rise in strikes over the past two years. The Task Force's approach to empowering workers and supporting their ability to organize and negotiate through federal government policies and programs offers a promising opportunity to address the unique challenges faced by BIPOC workers in unionization efforts.
The National Bargaining in Good Faith Fund is a critical initiative that can help level the playing field by providing financial assistance to workers facing opposition from employers who refuse to engage in good-faith bargaining, thereby expanding access to unions for Black, Indigenous, and other people of color. In addition, the proposed initiative would reinforce Equal Employment Opportunity Commission (EEOC) and National Labor Relations Board (NLRB) policies regarding employer discrimination and retaliation. The Bargaining in Good Faith Fund will provide direct payments to workers whose employers have retaliated against them for engaging in union organizing activities. The initiative also includes monitoring cases where a violation has occurred against workers involved in union organization and connecting their bargaining unit with relevant resources to support their efforts. With the backing of the Task Force, the fund could make a significant difference in the lives of workers facing barriers to organizing.
Plan of Action
While the adoption of a policy like the Bargaining in Good Faith Fund is unprecedented at the federal level, we draw inspiration from successful state-level initiatives aimed at improving worker well-being. Two notable examples are initiatives enacted in California and New York, where state lawmakers provided temporary monetary assistance to workers affected by the COVID-19 pandemic. Taking a cue from these successful programs, we can develop federal policies that better support workers, especially those belonging to historically disadvantaged groups.
The successful implementation of worker-led, union-organized, and community-led strike assistance funds, as well as similar initiatives for low-wage, app-based, and automation-adjacent workers, indicates that the Bargaining in Good Faith Fund has strong potential for success. For example, the Coworker Solidarity Fund provides legal, financial, and strategic support for worker-activists organizing to improve their companies, while the fund invests in ecosystems that increase worker power and improve economic livelihoods and social conditions across the U.S. South.
New York state lawmakers have also set a precedent with their transformative Excluded Workers Fund, which provided direct financial support to workers left out of pandemic relief programs. The $2.1 billion Excluded Workers Fund, passed by the New York state legislature and governor in April 2021, was the first large-scale program of its kind in the country. By examining and building on these successes, we can develop federal policies that better support workers across the country.
A national program requires multiple funding methods, and several mechanisms have been identified to establish the National Bargaining in Good Faith Fund. First, existing policy needs to be strengthened, and companies violating labor laws should face financial consequences. The labor law violation tax, which could be a percentage of a company's profits or revenue, would be directed to the Bargaining in Good Faith Fund. Additionally, penalties could be imposed on companies that engage in retaliatory behavior, and the funds generated could also be directed to the Bargaining in Good Faith Fund. New legislation from Congress is required to enforce existing federal policy.
Second, as natural allies in the fight to safeguard workers' rights, labor unions should allocate a portion of their dues toward the fund. By pooling their resources, a portion of union dues could be directed to the federal fund.
Third, a portion of the fees paid into the federal unemployment insurance program should be redirected to Bargaining in Good Faith Fund.
Fourth, existing funding for worker protections, currently siloed in agencies, should be reallocated to support the Bargaining in Good Faith Fund more effectively. To qualify for the fund, workers receiving food assistance and/or Temporary Assistance for Needy Families benefits should be automatically eligible once the NLRB and the EEOC recognize the instance of retaliation. Workers who are not eligible could apply directly to the Fund through a state-appointed agency. This targeted approach aims to support those who face significant barriers to accessing resources and protections that safeguard their rights and well-being due to historical labor exploitation and discrimination.
Several federal agencies could collaborate to oversee the Bargaining in Good Faith Fund, including the Department of Labor, the EEOC, the Department of Justice, and the NLRB. These agencies have the authority to safeguard workers' welfare, enforce federal laws prohibiting employment discrimination, prosecute corporations that engage in criminal retaliation, and enforce workers' rights to engage in concerted activities for protection, such as organizing a union.
Conclusion
The federal government has had a policy of supporting worker organizing and collective bargaining since the passage of the National Labor Relations Act in 1935. However, the federal government has not fully implemented its policy over the past 86 years, resulting in negative impacts on BIPOC workers, who face systemic racism in the unionization process and on the job. Additionally, rapid technological advances have resulted in the automation of tasks and changes in the labor market that disproportionately affect workers of color. Consequently, the United States is likely to see an increase in wealth inequality over the next two decades.
The Biden-Harris Administration can act now to promote racial equity by establishing a National Bargaining in Good Faith Fund to support historically disadvantaged workers in unionization efforts. Because this is a pressing issue, a feasible short-term solution is to initiate a pilot program over the next 18 months. It is imperative to establish a policy that acknowledges and addresses the historical disadvantage experienced by these workers and supports their efforts to attain economic equity.
How would the Fund identify, prove eligible, and verify the identity of workers who would have access to the Fund?
Any worker currently receiving food assistance and/or Temporary Assistance for Needy Families benefits would automatically become eligible once the instance of retaliation is recognized by NLRB and EEOC. If the worker is not enrolled or currently eligible, they may apply directly to the program.
Why is the focus only on providing direct cash payments?
Demonstrating eligibility for direct payments would depend on policy criteria. Evidence of discrimination could be required through documentation or a claims process where individuals provide testimony. The process could involve a combination of both methods, requiring both documentation and a claims process administered by a state agency.
Are there any examples of federal policies that provide direct payments to specific groups of people?
There are currently no federal policies that provide direct payments to individuals who have been disproportionately impacted by historical injustices, such as discrimination in housing, education, and employment. However, in recent years some local and state governments have implemented or proposed similar policies.

For example, in 2019, the city of Evanston, Illinois, established a fund to provide reparations to Black residents who can demonstrate that they or their ancestors have been affected by discrimination in housing, education, and employment. The fund is financed by a three percent tax on the sale of recreational marijuana and is intended to provide financial assistance for housing, education, and other needs.

Another example is the proposed H.R. 40 bill in the U.S. Congress that aims to establish a commission to study and develop proposals for reparations for African Americans who are descendants of slaves and who have been affected by slavery, discrimination, and exclusion from opportunities. The bill aims to study the impacts of slavery and discrimination and develop proposals for reparations that would address the lingering effects of these injustices, including the denial of education, housing, and other benefits.
Racial equity seems like a lightning rod in today's political climate. Given that, are there any examples of federal policy concerning racial equity that have been challenged in court?
There have been several federal policies concerning racial equity that have been challenged in court throughout American history. Here are a few notable examples:

The Civil Rights Act of 1964, which banned discrimination on the basis of race, color, religion, sex, or national origin, was challenged in court but upheld by the Supreme Court in 1964.
The Voting Rights Act of 1965, which aimed to eliminate barriers to voting for minorities, was challenged in court several times over the years, with the Supreme Court upholding key provisions in 1966 and 2013, but striking down a key provision in 2013.
The Fair Housing Act of 1968, which banned discrimination in housing, was challenged in court and upheld by the Supreme Court in 1968.
The Affirmative Action policies, which aimed to increase the representation of minorities in education and the workforce, have been challenged in court multiple times over the years, with the Supreme Court upholding the use of race as a factor in college admissions in 2016.

Despite court challenges, policymakers must persist in bringing forth solutions to address racial equity as many complex federal policies aimed at promoting racial equity have been challenged in court over the years, not just on constitutional grounds.