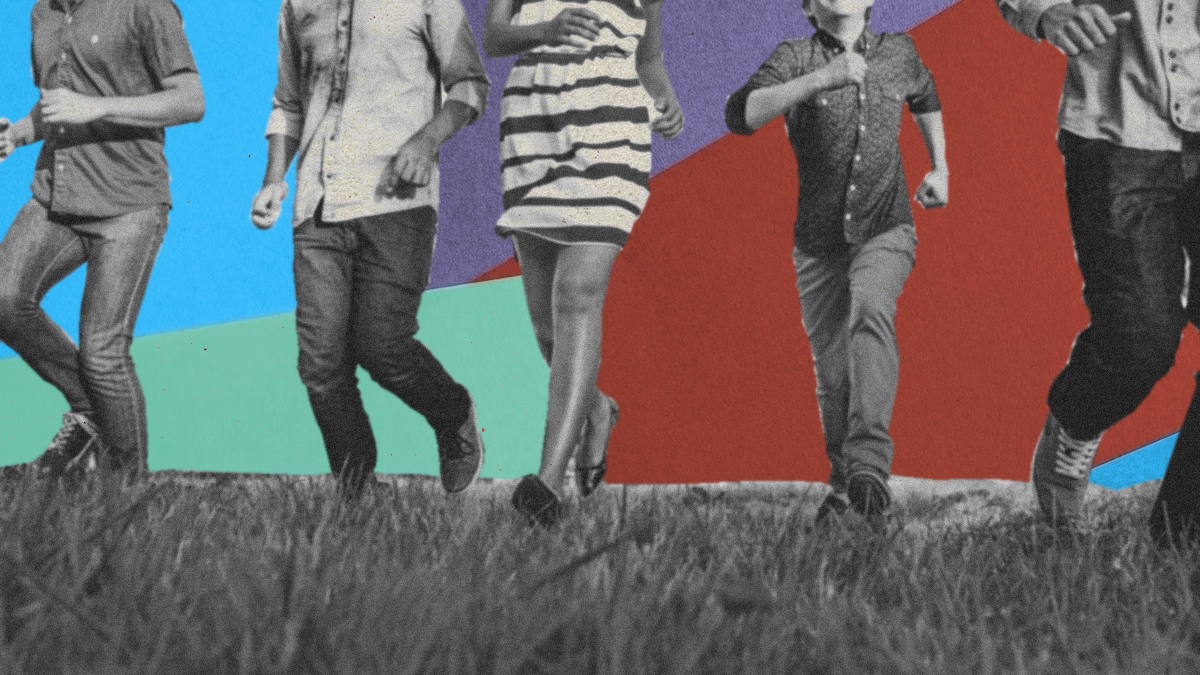 It's Time to Move Towards Movement as Medicine
For over 10 years, physical inactivity has been recognized as a global pandemic with widespread health, economic, and social impacts. Despite the wealth of research support for movement as medicine, financial and environmental barriers limit the implementation of physical activity intervention and prevention efforts. The need to translate research findings into policies that promote physical activity has never been higher, as the aging population in the U.S. and worldwide is expected to increase the prevalence of chronic medical conditions, many of which can be prevented or treated with physical activity. Action at the federal and local level is needed to promote health across the lifespan through movement.
Research Clearly Shows the Benefits of Movement for Health
Movement is one of the most important keys to health. Exercise benefits heart health and physical functioning, such as muscle strength, flexibility, and balance. But many people are unaware that physical activity is closely tied to the health conditions they fear most. Of the top five health conditions that people reported being afraid of in a recent survey conducted by the Centers for Disease Control and Prevention (CDC), the risk for four—cancer, Alzheimer's disease, heart disease, and stroke—is increased by physical inactivity. It's not only physical health that is impacted by movement, but also mental health and other aspects of brain health. Research shows exercise is effective in treating and preventing mental health conditions such as depression and anxiety, rates of which have skyrocketed in recent years, now impacting nearly one-third of adults in the U.S. Physical fitness also directly impacts the brain itself, for example, by boosting its ability to regenerate after injury and improving memory and cognitive functioning. The scientific evidence is clear: Movement, whether through structured exercise or general physical activity in everyday life, has a major impact on the health of individuals and as a result, on the health of societies.
Movement Is Not Just about Weight, It's about Overall Lifelong Health
There is increasing recognition that movement is important for more than weight loss, which was the primary focus in the past. Overall health and stress relief are often cited as motivations for exercise, in addition to weight loss and physical appearance. This shift in perspective reflects the growing scientific evidence that physical activity is essential for overall physical and mental health. Research also shows that physical activity is not only an important component of physical and mental health treatment, but it can also help prevent disease, injury, and disability and lower the risk for premature death. The focus on prevention is particularly important for conditions such as Alzheimer's disease and other types of dementia that have no known cure. A prevention mindset requires a lifespan perspective, as physical activity and other healthy lifestyle behaviors such as good nutrition earlier in life impact health later in life.
Despite the Research, Americans Are Not Moving Enough
Even with so much data linking movement to better health outcomes, the U.S. is part of what has been described as a global pandemic of physical inactivity. Results of a national survey by the CDC published in 2022 found that 25.3% of Americans reported that outside of their regular job, they had not participated in any physical activity in the previous month, such as walking, golfing, or gardening. Rates of physical inactivity were even higher in Black and Hispanic adults, at 30% and 32%, respectively. Another survey highlighted rural-urban differences in the number of Americans who meet CDC physical activity guidelines that recommend ≥ 150 minutes per week of moderate-intensity aerobic exercise and ≥ 2 days per week of muscle-strengthening exercise. Respondents in large metropolitan areas were most active, yet only 27.8% met both aerobic and muscle strengthening guidelines. Even fewer people (16.1%) in non-metropolitan areas met the guidelines.
Why are so many Americans sedentary? The COVID-19 pandemic certainly exacerbated the problem; however, data from 2010 showed similar rates of physical inactivity, suggesting long-standing patterns of sedentary behavior in the country. Some of the barriers to physical activity are internal to the individual, such as lack of time, motivation, or energy. But other barriers are societal, at both the community and federal level. At the community level, barriers include transportation, affordability, lack of available programs, and limited access to high-quality facilities. Many of these barriers disproportionately impact communities of color and people with low income, who are more likely to live in environments that limit physical activity due to factors such as accessibility of parks, sidewalks, and recreation facilities; traffic; crime; and pollution. Action at the state and federal government level could address many of these environmental barriers, as well as financial barriers that limit access to exercise facilities and programs.
Physical Inactivity Takes a Toll on the Healthcare System and the Economy
Aside from a moral responsibility to promote the health of its citizens, the government has a financial stake in promoting movement in American society. According to recent analyses, inactive lifestyles cost the U.S. economy an estimated $28 billion each year due to medical expenses and lost productivity. Physical inactivity is directly related to the non-communicable diseases that place the highest burden on the economy, such as hypertension, heart disease, and obesity. In 2016, these types of modifiable risk factors comprised 27% of total healthcare spending. These costs are mostly driven by older adults, which highlights the increasing urgency to address physical inactivity as the population ages. Physical activity is also related to healthcare costs at an individual level, with savings ranging from 9-26.6% for physically active people, even after accounting for increased costs due to longevity and injuries related to physical activity. Analysis of 2012 data from the Agency for Healthcare Research and Quality's Medical Expenditure Panel Survey (MEPS) found that each year, people who met World Health Organization aerobic exercise guidelines, which correspond with CDC guidelines, paid on average $2,500 less in healthcare expenses related to heart disease alone compared to people who did not meet the recommended activity levels. Changes are needed at the federal, state, and local level to promote movement as medicine. If changes are not made in physical activity patterns by 2030, it is estimated that an additional $301.8 billion of direct healthcare costs will be incurred.
Government Agencies Can Play a Role in Better Promoting Physical Activity Programs
Promoting physical activity in the community requires education, resources, and removal of barriers in order for programs to have a broad reach to all citizens, including communities that are disproportionately impacted by the pandemic of physical inactivity. Integrated efforts from multiple agencies within the federal government is essential.
Past initiatives have met with varying levels of success. For example, Let's Move!, a campaign initiated by First Lady Michelle Obama in 2010, sought to address the problem of childhood obesity by increasing physical activity and healthy eating, among other strategies. The Food and Drug Administration, Department of Agriculture, Department of Health and Human Services including the Centers for Disease Control and Prevention, and Department of Interior were among the federal agencies that collaborated with state and local government, schools, advocacy groups, community-based organizations, and private sector companies. The program helped improve the healthy food landscape, increased opportunities for children to be more physically active, and supported healthier lifestyles at the community level. However, overall rates of childhood obesity remained constant or even increased in some age brackets since the program started, and there is no evidence of an overall increase in physical activity level in children and adolescents since that time.
More recently, the U.S. Office of Disease Prevention and Health Promotion's Healthy People 2030 campaign established data-driven national objectives to improve the health and well-being of Americans. The campaign was led by the Federal Interagency Workgroup, which includes representatives across several federal agencies including the U.S. Department of Health and Human Services, the U.S. Department of Agriculture, and the U.S. Department of Education. One of the campaign's leading health indicators—a small subset of high-priority objectives—is increasing the number of adults who meet current minimum guidelines for aerobic physical activity and muscle-strengthening activity from 25.2% in 2020 to 29.7% by 2030. There are also movement-related objectives focused on children and adolescents as well as older adults, for example:
Reducing the proportion of proportion of adults who do no physical activity in their free time
Increasing the proportion of children, adolescents, and adults who do enough aerobic physical activity, muscle-strengthening activity, or both
Increasing the proportion of child care centers where children aged 3 to 5 years do at least 60 minutes of physical activity a day
Increasing the proportion of adolescents and adults who walk or bike to get places
Increasing the proportion of children and adolescents who play sports
Increasing the proportion of older adults with physical or cognitive health problems who get physical activity
Increasing the proportion of worksites that offer an employee physical activity program
Unfortunately, there is currently no evidence of improvement in any of these objectives. All of the objectives related to physical activity with available follow-up data either show little or no detectable change, or they are getting worse.
To make progress towards the physical activity goals established by the Healthy People 2030 campaign, it will be important to identify where breakdowns in communication and implementation may have occurred, whether it be between federal agencies, between federal and local organizations, or between local organizations and citizens. Challenges brought on by the COVID-19 pandemic (e.g., less movement outside of the house for people who now work from home) will also need to be addressed, with the recognition that many of these challenges will likely persist for years to come. Critically, financial barriers should be reduced in a variety of ways, including more expansive coverage by the Centers for Medicare & Medicaid Services for exercise interventions as well as exercise for prevention. Policies that reflect a recognition of movement as medicine have the potential to improve the physical and mental health of Americans and address health inequities, all while boosting the health of the economy.