Missile Watch – November 2010
12.06.10
|
3 min read
|
Text by Matt Schroeder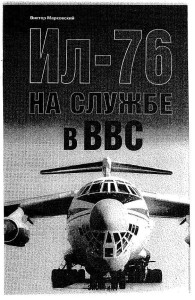 A publication of the FAS Arms Sales Monitoring Project
Vol. 3, Issue 3
November 2010
Editor: Matt Schroeder
Contents:
Editor's Note: Wikileaks and arms trafficking, Missile Watch sponsorship program
Global News: UN Arms Register: Venezuela was the largest importer of MANPADS in 2009
Global News: Extradition of Viktor Bout could reveal much about the illicit arms trade
Afghanistan: No evidence of Iranian MANPADS training, claims NATO official
Egypt: Another Massive Missile Cache Discovered in the Sinai
Somalia: Photos of missile confirms claims in UN report, but questions remain
United States: FAS obtains key counter-MANPADS report
Additional News & Resources
About the Authors
About Missile Watch
Editor's Note
The surprise extradition of notorious arms trafficker Viktor Bout to the United States tops the list of developments covered in this edition of Missile Watch. The former Russian intelligence officer is widely considered to be one of the most prolific arms traffickers of the last twenty years, and his trial is likely to yield important new insights into the illicit arms trade. Also noteworthy is the release of the Department of Homeland Security's final report on its counter-MANPADS program. The report confirms that two anti-missile systems evaluated during the program are capable of protecting planes from MANPADS, but the $43 billion price tag may preclude their installation on more than a small number of airliners.
Wikileaks and arms trafficking
The other recent headline-generating event in which MANPADS featured prominently is the release by Wikileaks of hundreds of thousands of classified documents on US military operations in Afghanistan and Iraq, and a comparable number of diplomatic cables from around the world. These documents reportedly include references to alleged trafficking and use of MANPADS by insurgents, but they are of little value to policymakers or researchers. Most of the documents from Iraq and Afghanistan, for example, appear to be preliminary, unsubstantiated tactical level field reports written by individuals whose knowledge of MANPADS and arms trafficking is difficult to discern. For researchers, any information contained in these documents is useful only as a starting point, and the manner in which they were released all but guarantees that government officials capable of clarifying their contents will refuse to discuss them.
At the same time, the reports could be extremely useful to insurgents and arms traffickers. By alerting suspected traffickers to US government monitoring of their activities, the leaked documents could jeopardize ongoing investigations as traffickers break off contact with undercover agents, destroy documentation associated with the illicit activities, or relocate their operations. The net result may not only be impunity for traffickers and their accomplices, but also months or years of wasted effort by investigators, and hundreds of thousands of dollars in wasted government resources. For these and many other reasons articulated elsewhere, none of the documents released by Wikileaks are replicated, cited, or analyzed in Missile Watch.
Missile Watch sponsorship program
The FAS has launched a new initiative aimed at expanding Missile Watch and ensuring its long-term viability. As the only publication dedicated exclusively to tracking illicit activity involving MANPADS, Missile Watch plays a unique role in documenting, assessing, and contextualizing developments in the MANPADS threat and global efforts to combat it. Providing this service is resource-intensive, however, and Missile Watch is currently an unfunded project. Your generous support will allow us to strengthen Missile Watch by
1) expanding our access to court documents and other untapped data sources,
2) improving our ability to assess the technical authenticity of online videos and photographs of illicit MANPADS,
increasing and diversifying our sources through the translation of more foreign language documents, and
3) broadening our coverage to include other advanced conventional weapons.
All sponsors will receive pre-publication access to each issue and invitations to annual virtual briefings on the MANPADS threat. Sponsors who contribute $100 or more will also receive a signed copy of the Small Arms Trade. Called "indispensible" by Foreign Policy Editor Moisés Naím, the book features a four-chapter history of the MANPADS threat and global efforts to control it. Additional benefits for major donors include customized briefings and, when appropriate, recognition in Missile Watch.
For more information on becoming a Missile Watch sponsor, click here.