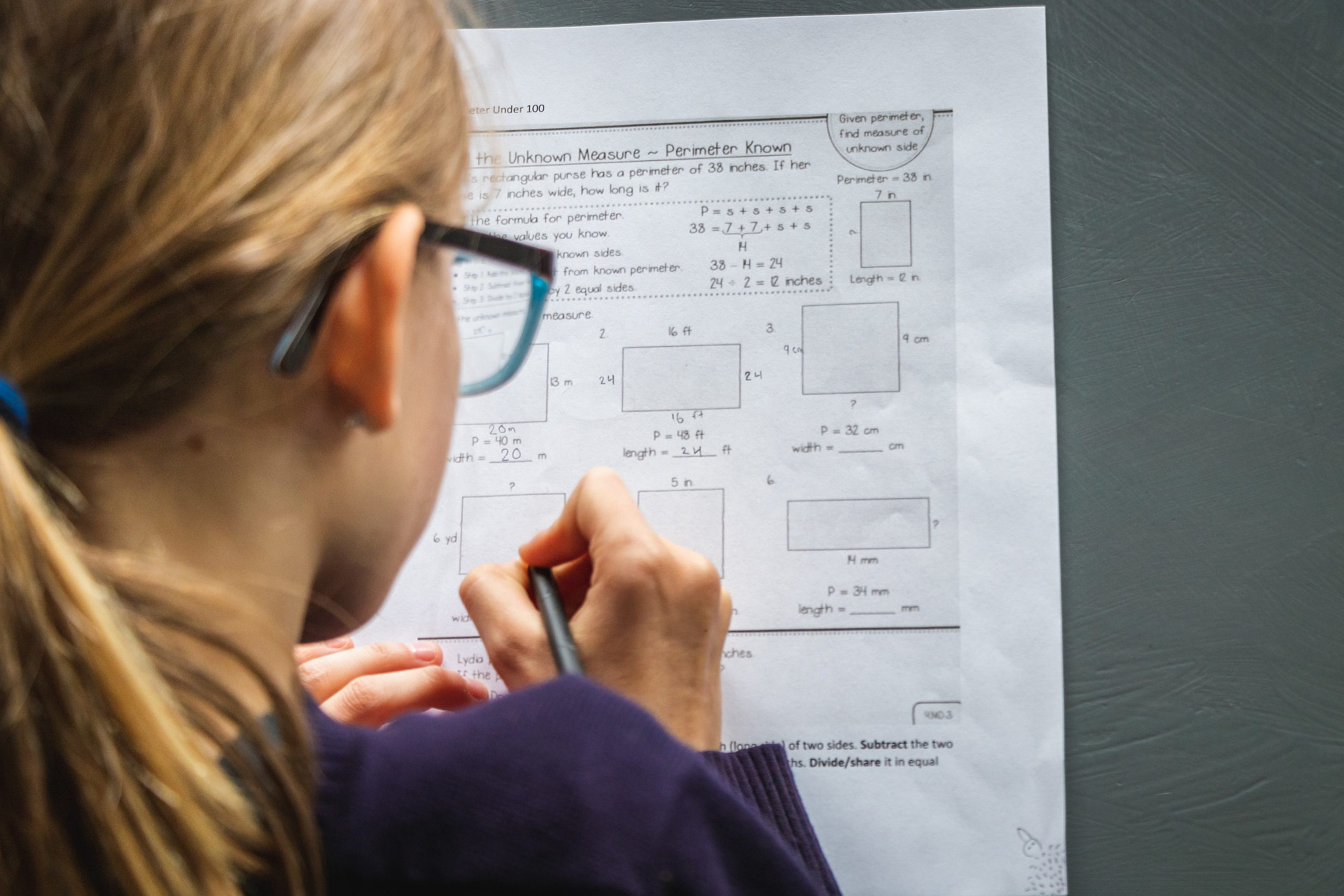 Social Innovation
day one project
Establishing White House Initiative for STEM Educational Equity and Excellence at the U.S. Department of Education
Summary
Now more than ever, children need—and deserve—access to a well-rounded and high-quality education that affirms their identity and provides them with the critical thinking and problem-solving skills that will enable them to access economic opportunities and contribute to solving global challenges. A well-rounded education must include science, technology, engineering, and mathematics education (STEM)1, and especially STEM learning experiences both in and out of school that provide students with joyful, hands-on, problem/project-based learning. 
The U.S. Department of Education has an incredible opportunity to support our nation's youth to succeed and thrive. As the acute phase of the pandemic has receded, we must turn our attention from reopening schools to reimagining learning experiences, including a critical focus on youth who have been traditionally undersupported in STEM.
Recent legislation has underscored that the Department of Education is often left out of the conversations around STEM education. With historic amounts of funds left unspent, the department must step up its leadership on STEM education.
We are missing out on the brilliance of many young people, especially girls and children of color, because they are not afforded the STEM opportunities they deserve. This lack of access has far reaching impacts on our national security and economy in addition to preventing individual young people from having access to skills to enable them to pursue a lifetime of choices and opportunities.
There has been some exciting momentum around STEM educational equity. On Monday December 12th, the Biden-Harris administration announced the formation of the STEM Opportunity Alliance. This announcement followed quickly on the heels of the Department of Education's YOU Belong in STEM, which is an important step to show the Department's support for STEM learning.
Given the recent momentum and the hundreds of non-government entities stepping up to address STEM equity and excellence, now is the time for the Department of Education to implement and design a sustainable structure to codify a focus on STEM education to build on the momentum from the. The Biden-Harris Administration should sign an executive order to create a new White House Initiative for STEM Educational Equity and Excellence (STEM E3) to ensure our nation's youth are provided with a truly well-rounded education full of rigorous and joyful STEM learning experiences. This new initiative would be charged with both ensuring that we close persistent equity gaps in STEM education and that we find continual ways to ensure our children are learning skills that are relevant to their lives and their communities and enable them to access economic opportunities.
Challenge and Opportunity
The events of the last few years have placed increased urgency on our need to address the critical access and equity gaps that have persisted for far too long. The COVID-19 pandemic underscored our need for a scientifically literate citizenry. The recent passage of the CHIPS + Science Act and the Inflation Reduction Act have created decades of employment opportunities—but too many of our nation's children will be excluded from them unless we significantly invest in providing a strong, well-rounded STEM education to every child.
Despite students' interest in STEM and natural proclivity toward problem-solving, too many have been excluded from STEM learning experiences both in and out of school. National Assessment of Educational Progress (NAEP) results consistently show that students of color, students who are eligible for free and reduced-price lunch, students with disabilities, and English language learners are not well served by our current system. On the 2018 NAEP Technology and Engineering Literacy Assessment, 13 percent of 8th-grade students with disabilities scored at or above proficient compared to 53 percent of students without a disability. A much greater percentage of white 8th-graders scored at or above proficient (59%) compared to Black students (23%), Hispanic students (31%), and American Indian/Alaska Native students (29%). On the 2018 TEL assessment, 30 percent of students who are eligible for free or reduced-priced lunch scored at or above proficient compared to 60 percent of those who are not eligible for the program. These equity gaps also play out in math, with 12th-grade students of color, students with disabilities, and English language learners lagging far behind their white peers in leaving high school proficient in math.
While progress is being made to provide more students with high-quality STEM learning during out-of-school time, access is unequal. Children whose families have lower incomes are often the ones missing out on these engaging and enriching opportunities. It is estimated that some 25 million children would like to access an afterschool program but unare able to access any program, let alone a STEM-focused one.
We must change this reality quickly. Prioritizing STEM education must be an urgent priority. Luckily, the U.S. government has built up significant infrastructure to better align federal resources to support this issue. The Federal Coordination on STEM (FC-STEM) effort aligns agencies to support the implementation of key priorities related to STEM. And states, districts, schools, and their partners have a historically high number of resources available due to the multiple rounds of COVID relief support appropriated by Congress. For example, the American Rescue Plan provided $122 billion to support PreK–12 education—and much of these resources are unspent.
While STEM is prioritized across federal agencies, we need a consistent and sustained focus from the U.S. Department of Education on STEM Educational Equity and Excellence that prioritizes supporting states, districts, and their partners to use their COVID relief dollars to design and implement more and better STEM educational experiences and prioritize the needs of students who have long been excluded from these opportunities. STEM education needs to be prioritized consistently, and the U.S. Department of Education must establish a structure that persists between administrations and can support deploying financial resources, technical assistance and other tools to support states, districts, and their partners to increase access to, participation in, and success in STEM learning both in and out of school.
On September 9, 2022, Vice President Harris called on the U.S. Department of Education to come up with a plan to staff a STEM Office in the U.S. Department of Education.
This is a critical first step, and it must be quickly followed by an executive order to stand up a new White House Initiative for STEM Educational Equity and Excellence (STEM E3).
Plan of Action
President Biden and Vice President Harris should sign an executive order2 establishing a White House Initiative for STEM Educational Equity and Excellence (STEM E3) that could stand alongside the Center for Faith and Opportunity Initiatives; White House Initiative on Educational Excellence for African Americans; White House Initiative on Educational Excellence for Hispanics; White House Initiative on Asian Americans and Pacific Islanders; White House Initiative on Historically Black Colleges and Universities; and the White House Initiative on American Indian and Alaskan Native Education.
STEM E3 would be structured similarly to the other White House Initiatives. It would be housed in the Office of the Secretary in the U.S. Department of Education and would be staffed by a combination of appointees and civil servants, bolstered with field leaders in STEM education through temporary assignments like fellows or individuals part of the Intergovernmental Personnel Act Mobility Program (IPAs) to bring in expertise on critical priorities such as informal learning, equity, data science, etc.
Given the ever-changing nature of STEM education and workforce, STEM E3 should be structured as a nimble hub of talent that can staff up or down depending on the high-priority issue areas. For example, a fellow could be placed to focus on PreK–12 math acceleration given the urgent need to recover from lost instructional time, or fellows could provide subject matter expertise in PreK-12 STEM teaching and learning and/or education policy. Subject-matter experts could be provided from existing programs such as the Albert Einstein Distinguished Educator Fellows, FAS Impact Fellows, and STEM Next Opportunity Fellows.
We recommended beginning with an appointed executive director and at least two civil servants, one who would lead on PreK-12 and one who would lead on postsecondary, higher education, and workforce connections. It is critical to ensure a mix of appointed leadership and civil servant staff along with fellows who can support the sustainability of the initiative between administration changes. Structuring this as a White House Initiative would also enable greater collaboration since so many of the established initiatives have STEM as a priority.
The executive order would outline the charge of STEM E3 and establish the Secretary of Education as its chair. The Secretary would appoint an executive director. The initial charges for STEM E3 would include developing a STEM plan for the department that:
Advances educational and economic opportunities for all students, particularly students of color, students growing up in poverty, students who have or are at risk of disability, English language learners, women/girls, and students who have been underserved in STEM education.
Increases understanding of the systemic causes of lack of access to, participation in, and success in STEM education, which could include things like lack of access to low-cost options, lack of access to courses offered in their school, etc.
Increases data collection related to STEM learning by using new and existing tools to provide more accurate and timely understanding of where STEM learning is and is not occurring.
Increases the knowledge of evidence-based practices to support high-quality STEM learning experiences in and out of school.
Increases understanding about the knowledge, skills, and dispositions needed to access high-wage employment opportunities, in partnership with the U.S. Department of Labor.
The executive order would also codify the Department's participation in the Federal Coordination on STEM Education (FC-STEM) as the primary vehicle for supporting interagency work on STEM education and give it the discretion to add Interagency Working Groups on necessary and applicable topical areas, for example, supporting early grades science instruction and increasing access to STEM learning out of school.
The executive order would also establish a Presidential Advisory Commission on Advancing STEM Educational Equity and Excellence made up of external advisors appointed by the President to advise on key issue areas and to support implementation of STEM work and priorities.
The estimated cost to the Department is about $5 million annually to support three full-time employees, as well as travel and events.
Conclusion
A relatively modest investment of just $5 million per year has the potential to impact generations of children, families, and their communities by increasing access to, participation in, and success in STEM learning. The time is now to establish a permanent and consistent focus on STEM educational equity and excellence at the U.S. Department of Education.
Frequently Asked Questions
How much will this proposal cost?
It is estimated that to support a small team (3 FTEs plus Fellows) it would cost approximately $5M annually. This cost would cover salary, benefits, travel, technology needs and also a modest events and programming budget. 
Why should ED play a larger role in STEM Education?
The US Department of Education's mission is to "promote student achievement and preparation for global competitiveness by fostering educational excellence and ensuring equal access." STEM education is critical for supporting students' global competitiveness.  As outlined above, STEM education is not equally accessible to all students. The Department has a critical role to play in supporting STEM education and closing persistent access gaps in STEM.
Why a White House Initiative versus staffing a team or office within the Office of the Deputy Secretary or Office of the Undersecretary?
STEM education cuts across PreK-12 and higher education priorities.  Existing White House Initiatives have prior experience coordinating efforts across the department and across student learning experiences from cradle to career.  Standing up a new White House Initiative would enable a more holistic and crosscutting view of STEM at the Department.  It would also support further coordination between the other White House Initiatives as well. STEM is a priority in the governing documents of many of the current White House Initiatives and it would support collaboration and coherence to have a White House STEM Initiative with the same reporting structure.
How could STEM E3 be sustained across administrations?
One of the critical structure elements of STEM E3 is that the Executive Director of the Initiative is a politically appointed role, enabling each administration to select someone that aligns with their priorities and campaign promises.  There should be at least one career staff member to provide continuity and sustainability across administrations.  The flexible capacity of Fellows or IPAs allows the team to bring in expertise aligned to the priorities of each administration.
1
For the purposes of this memo, STEM also includes computer science, data science, AI, and other emerging technology fields.