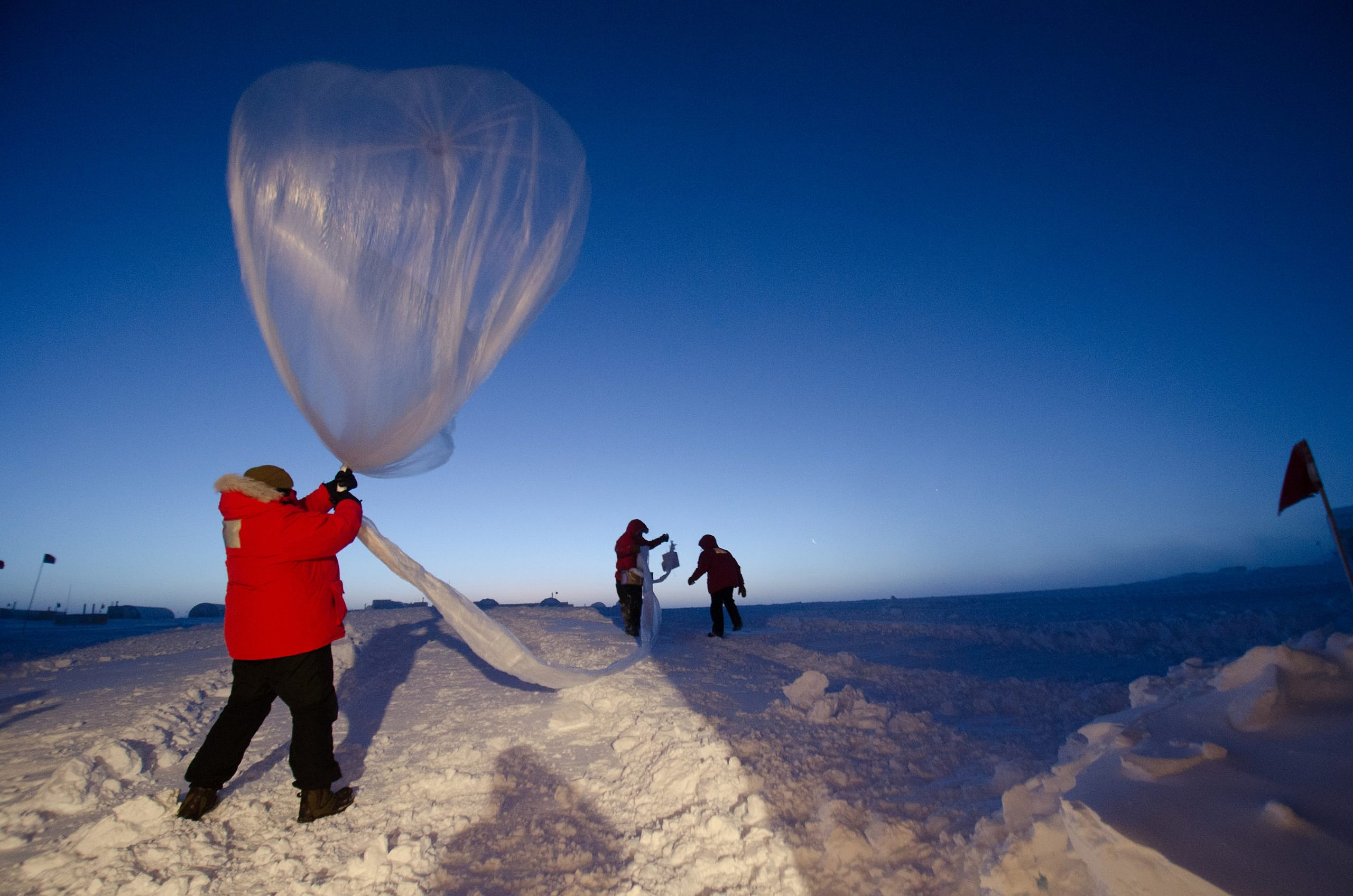 Science Policy
day one project
Creating a Digital Service for the Planet
Summary
Most federal environmental initiatives involve multiple departments and agencies, meaning that environmental agencies frequently have overlapping data and technology needs.1 To implement cross-cutting environmental initiatives efficiently, the federal government should build, buy, manage, and deploy digital resources in ways that meet the needs of multiple agencies at once. Achieving this necessitates a centralized entity with the expertise and mission to coordinate environmental data and technology across agencies.

The Biden administration should therefore create a "Digital Service for the Planet (DSP)" that is modeled on, or established as an expansion of, the U.S. Digital Service (USDS), but tailored to the U.S. government's environmentally focused departments and agencies. DSP would support cross-agency technology development and improve digital infrastructure to better foster collaboration and reduce duplication of federal environmental efforts. The result will be a more integrated approach to technology—one that makes it easier for all stakeholders to achieve goals related to health, environmental justice, and other positive outcomes for the American people. 
Challenge and Opportunity
The Biden administration—through directives such as Executive Order 14008 on Tackling the Climate Crises at Home and Abroad and President Biden's Memorandum on Restoring Trust in Government Through Scientific Integrity and Evidence-Based Policymaking, as well as through initiatives such as Justice40 and America the Beautiful (30×30)—has laid the blueprint for a data-driven environmental agenda.
However, the data to advance this agenda are held and managed by multiple agencies, making them difficult to standardize, share, and use to their full potential. For example, water data are collected by 25 federal entities across 57 data platforms and 462 different data types. Permitting for wetlands, forest fuel treatments, and other important natural-resource management tasks still involves a significant amount of manual data entry, and protocols for handling relevant data vary by region or district. Staff at environmental agencies have privately noted that it can take weeks or months to receive necessary data from colleagues in other agencies, and that they have trouble knowing what data exist at other agencies. Accelerating the success and breadth of environmental initiatives requires digitized, timely, and accessible information for planning and execution of agency strategies.
The state of federal environmental data today echoes the state of public-health data in 2014, when President Obama recognized that the Department of Health and Human Services lacked the technical skill sets and capacity needed to stand up Healthcare.gov. The Obama administration responded by creating the U.S. Digital Service (USDS), which provides federal agencies with on-demand access to the technical expertise they need to design, procure, and deploy technology for the public good. Over the past eight years, USDS has developed a scalable and replicable model of working across government agencies. Projects that USDS has been involved in—like improving federal procurement and hiring processes, deploying healthcare.gov, and modernizing administrative tasks for veterans and immigrants—have saved agencies such as the Department of Veterans Affairs millions of dollars.
But USDS lacks the specialized capacity and skills, experience, and specific directives needed to fully meet the shared digital-infrastructure needs of environmental agencies. The Climate and Economic Justice Screening Tool (CEJST) is an example of how crucial digital-service capacity is for tackling the nation's environmental priorities, and the need for a DSP. While USDS was instrumental in getting the tool off the ground, several issues with the launch point to a lack of specialized environmental capabilities and expertise within USDS. Many known environmental-justice issues—including wildfire, drought, and flooding—were not reflected in the tool's first iteration. In addition, the CEJST should have been published in July 2021, but the beta version was not released until February 2022. A DSP familiar with environmental data would have started with a stronger foundation to help anticipate and incorporate such key environmental concerns, and may have been able to deliver the tool on a tighter timeline.
There is hope in this challenge. The fact that many environmental programs across multiple federal agencies have overlapping data and technology needs means that a centralized and dedicated team focused on addressing these needs could significantly and cost-effectively advance the capacities of environmental agencies to:
Incorporate the most up-to-date information in their operations.
Automatically share relevant datasets with other programs and agencies.
Deploy innovative technologies to advance environmental progress.
Design effective requests for proposals (RFPs) and other contracts for key tech capabilities.
Provide clear signals to the private sector about the value of data, digital infrastructure, and technology to advance agency goals and environmental outcomes.
Plan of Action
To best position federal agencies to meet environmental goals, the Biden administration should establish a "Digital Service for the Planet (DSP)." The DSP would build off the successes of USDS to provide support across three key areas for environmental agencies:
Strategic planning and procurement. Scoping, designing, and procuring technology solutions for programmatic goals. For example, a DSP could help the Fish and Wildlife Service (FWS) accelerate updates to the National Wetlands Inventory, which are currently estimated to take 10 years and cost $20 million dollars.
Technical development. Implementing targeted technical-development activities to achieve mission-related goals in collaboration with agency staff. For example, a DSP could help update the accessibility and utility for many government tools that the public rely heavily on, such as the Army Corps system that tracks mitigation banks (known as the Regulatory In lieu fee and Bank Information Tracking System (RIBITS)).
Cross-agency coordination on digital infrastructure. Facilitating data inventory and sharing, and development of the databases, tools, and technological processes that make cross-agency efforts possible. A DSP could be a helpful partner for facilitating information sharing among agencies that monitor interrelated events, environments, or problems, including droughts, wildfires, and algal blooms.
The DSP could be established either as a new branch of USDS, or as a new and separate but parallel entity housed within the White House Office of Management and Budget. The former option would enable DSP to leverage the accumulated knowledge and existing structures of USDS. The latter option would enable DSP to be established with a more focused mandate, and would also provide a clear entry point for federal agencies seeking data and technology support specific to environmental issues.
Regardless of the organizational structure selected, DSP should include the essential elements that have helped USDS succeed—per the following recommendations.
Recommendation 1. The DSP should emulate the USDS's staffing model and position within the Executive Office of the President (EOP).
The USDS hires employees on short-term contracts, with each contract term lasting between six months and four years. This contract-based model enables USDS to attract high-level technologists, product designers, and programmers who are interested in public service, but not necessarily committed to careers in government. USDS's staffing model also ensures that the Service does not take over core agency capacities, but rather is deployed to design and procure tech solutions that agencies will ultimately operate in-house (i.e., without USDS involvement). USDS's position within the EOP makes USDS an attractive place for top-level talent to work, gives staff access to high-level government officials, and enables the Service to work flexibly across agencies.
Recommendation 2. Staff the DSP with specialists who have prior experience working on environmental projects.
Working on data and technology issues within environmental contexts requires specialized skill sets and experience. For example, geospatial data and analysis are fundamental to environmental protection and conservation, but this has not been a focal point of USDS hiring. In addition, a DSP staff fluent in the vast and specific terminologies used in environmental fields (such as water management) will be better able to communicate with the many subject-matter experts and data stewards working in environmental agencies.
Recommendation 3. Place interagency collaboration at the core of the DSP mission.
Most USDS projects focus on a single federal agency, but environmental initiatives—and the data and tech needs they present—almost always involve multiple agencies. Major national challenges, including flood-risk management, harmful algal blooms, and environmental justice, all demand an integrated approach to realize cross-agency benefits. For example, EPA-funded green stormwater infrastructure could reduce flood risk for housing units subsidized by the Department of Housing and Urban Development. DSP should be explicitly tasked with devising approaches for tackling complex data and technology issues that cut across agencies. Fulfilling this mandate may require DSP to bring on additional expertise in core competencies such as data sharing and integration.
Recommendation 4. Actively promote the DSP to relevant federal agencies.
Despite USDS's eight-year existence, many staff members at agencies involved in environmental initiatives know little about the Service and what it can do for them. To avoid underutilization due to lack of awareness, the DSP's launch should include an outreach campaign targeted at key agencies, including but not limited to the U.S. Army Corps of Engineers (USACE), the Department of Energy (DOE), the Department of the Interior (DOI), the Environmental Protection Agency (EPA), the National Aeronautics and Space Administration (NASA), the National Oceanic and Atmospheric Administration (NOAA), the U.S. Department of Agriculture, and the U.S. Global Change Research Program (USGCRP).
Conclusion
A new Digital Service for the Planet could accelerate progress on environmental and natural-resource challenges through better use of data and technology. USDS has shown that a relatively small and flexible team can have a profound and lasting effect on how agencies operate, save taxpayer money, and encourage new ways of thinking about long standing problems. However, current capacity at USDS is limited and not specifically tailored to the needs of environmental agencies. From issues ranging from water management to environmental justice, ensuring better use of technology and data will yield benefits for generations to come. This is an important step for the federal government to be a better buyer, partner, and consumer of the data technology and innovations that are necessary to support the country's conservation, water, and stewardship priorities.
Frequently Asked Questions
How would the DSP differ from the U.S. Digital Service?
The DSP would build on the successful USDS model, but would have two distinguishing characteristics. First, the DSP would employ staff experienced in using or managing environmental data and possessing special expertise in geospatial technologies, remote sensing, and other environmentally relevant tech capabilities. Second, DSP would have an explicit mandate to develop processes for tackling data and technology issues that frequently cut across agencies. For example, the Internet of Water found that at least 25 different federal entities collect water data, while the USGCRP has identified at least 217 examples of earth observation efforts spanning many agencies. USDS is not designed to work with so many agencies at once on a single project—but DSP would be.
Would establishing the DSP prohibit agencies from independently improving their data and tech practices?
Not in most cases. The DSP would focus on meeting data and technology needs shared by multiple agencies. Agencies would still be free—and encouraged!—to pursue agency-specific data- and tech-improvement projects independently.
Indeed, a hope would be that by showcasing the value of digital services for environmental projects on a cross-agency basis, the DSP would inspire individual agencies to establish their own digital services teams. Precedent for this evolution exists: the USDS provided initial resources to solve digital challenges for healthcare.gov and Department of Veteran Affairs. The Department of Veteran Affairs and Department of Defense have since started their internal digital services teams. However, even with agency-based digital service teams, there will always be a need for a team with a cross-agency view, especially given that so many environmental problems and solutions extend well beyond the borders of a single agency. Digital-service teams at multiple levels can be complementary and would focus on different project scopes and groups of users. For example, agency-specific digital-service teams would be much better positioned to help sustain agency-specific components of an effort established by DSP.
How much would this proposal cost?
We propose the DSP start with a mid-sized team of twenty to thirty full-time equivalent employees (FTEs) and a budget around $8 million. These personnel and financial allocations are in line with allocations for USDS. DSP could be scaled up over time if needed, just as USDS grew from approximately 12 FTEs in fiscal year (FY) 2014 to over 200 FTEs in FY 2022. The long-term target size of the DSP team should be informed by the uptake and success of DSP-led work.
Why would agencies want a DSP? Why would they see it as beneficial?
From our conversations with agency staff, we (the authors) have heard time and again that agencies see immense value in a DSP, and find that two scenarios often inhibit improved adoption of environmental data and technology. The first scenario is that environmental-agency staff see the value in pursuing a technology solution to make their program more effective, but do not have the authority or resources to implement the idea, or are not aware of the avenues available to do so. DSP can help agency staff design and implement modern solutions to realize their vision and coordinate with important stakeholders to facilitate the process.
The second scenario is that environmental-agency staff are trained experts in environmental science, but not in evaluating technology solutions. As such, they are poorly equipped to evaluate the integrity of proposed solutions from external vendors. If they end up trialing a solution that is a poor fit, they may become risk-averse to technology at large. In this scenario, there is tremendous value in having a dedicated team of experts within the government available to help agencies source the appropriate technology or technologies for their programmatic goals.
1
This memo uses the term "environmental agencies" as a broad reference to agencies that help manage natural resources and protect the environment. For example, the Department of the Interior, the Environmental Protection Agency, and the National Oceanic and Atmospheric Administration, among others.