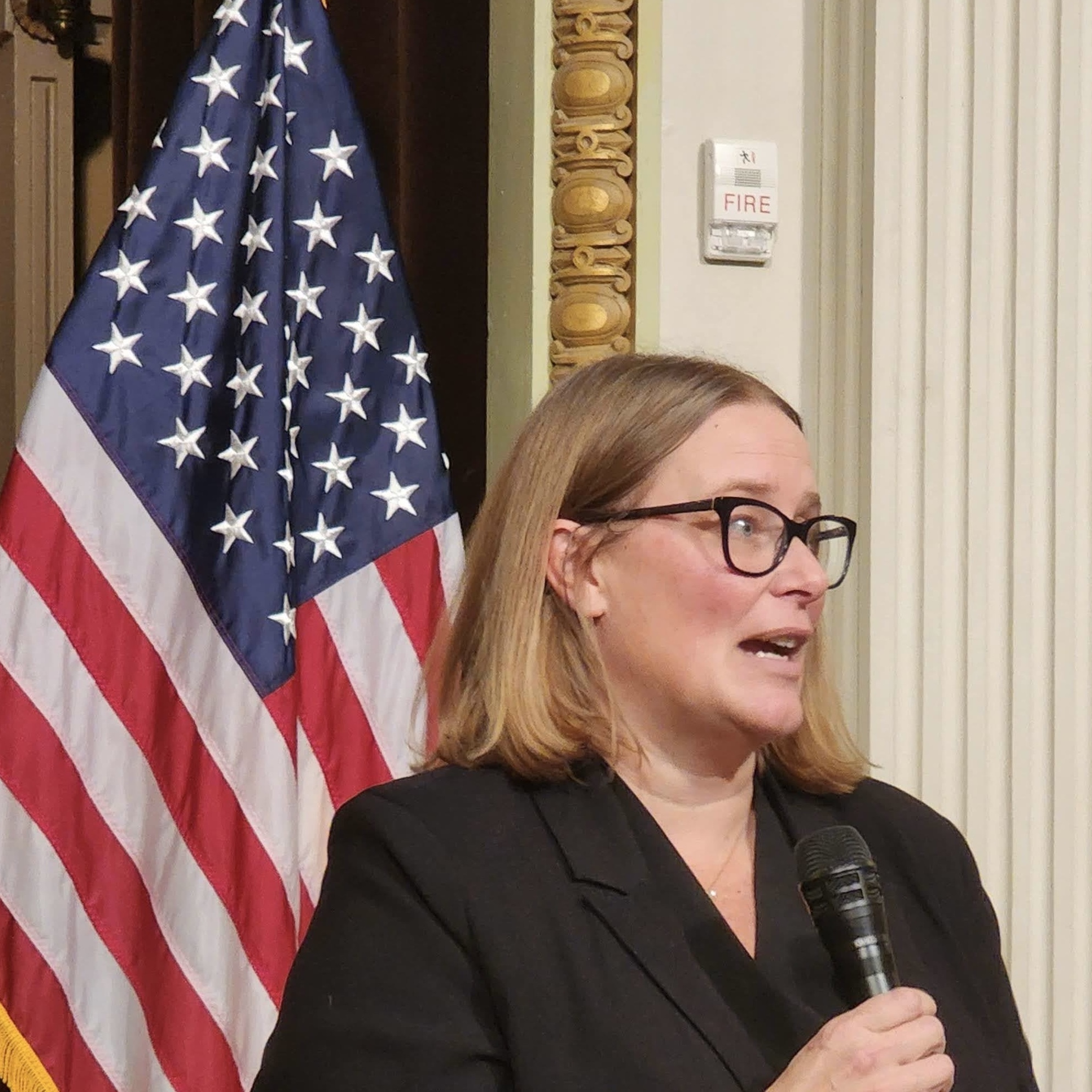 Government Capacity
Policy Implementation
Open Innovation
Cristin Dorgelo is an Adjunct Senior Fellow focused on advancing government capacity. Cristin has more than 25 years of executive leadership experience helping organizations turn ambitious ideas into meaningful results. She served from January 2021 to January 2023 as the Senior Advisor for Management at the Office of Management and Budget (OMB) within the Executive Office of the President. In this role, she served as the principal advisor to the OMB Deputy Director for Management and the OMB Director on government-wide management and implementation issues, drove initiatives and led teams across six offices within OMB, and co-led development and implementation of the Biden-Harris President's Management Agenda.
From 2018 to 2020, Cristin was the President and CEO of the Association of Science and Technology Centers, where she advanced ASTC's vision of increased understanding of–and engagement with–science and technology among all people, as well as its mission to champion and support science and technology centers and museums. She served at the White House Office of Science and Technology Policy as Chief of Staff, from 2014 to 2017, and as the Assistant Director for Grand Challenges, from 2012 to 2014, facilitating policy development and implementation across myriad science and technology issues, with a particular focus on open-innovation approaches and cross-sector collaboration to address grand challenges. From 2006 to 2012, Cristin was Vice President of Prize Operations for the XPRIZE Foundation, a nonprofit that uses large-scale global incentive competitions to crowdsource technology solutions. She helped launch several technology startup companies at the Pasadena, California, incubator Idealab from 2000 to 2006, including as part of the founding team of X1 Technologies.
Cristin began her career at Times Mirror in organizational development and at the Los Angeles Times in advertising operations. She holds a BA in history with a minor in anthropology from UCLA.