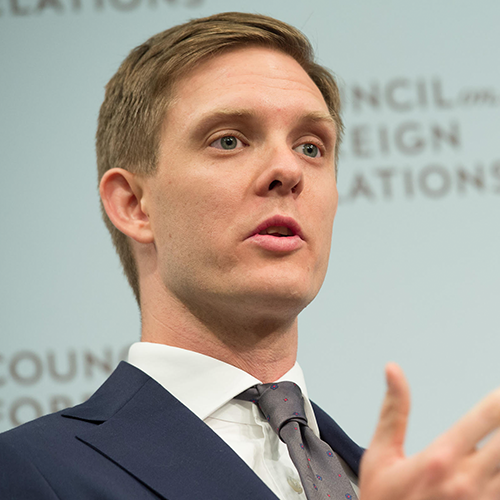 Senior Fellow and Director, Defense Posture Project
Global nuclear politics,
Deterrence,
North Korea
Adam Mount, Ph.D. is a Senior Fellow and Director of the Defense Posture Project at the Federation of American Scientists, where his work covers U.S. nuclear strategy and force structure, conventional deterrence, and progressive foreign policy. Previously, he was a Senior Fellow at the Center for American Progress and a Stanton Nuclear Security Fellow at the Council on Foreign Relations.
In 2015-16, he directed the CFR Independent Task Force on U.S. Policy Toward North Korea, a group of seventeen experts chaired by Adm. Mike Mullen and Sen. Sam Nunn. He now directs, with Andrea Berger, the FAS International Study Group on North Korea Policy, a group of twelve emerging experts from allied countries working to develop a sustainable strategy to manage a nuclear-armed North Korea.
Dr. Mount's other writing has been published by Foreign Affairs, The Atlantic, Survival, Democracy, and other outlets. He is a contributor to Axios Expert Voices. His analysis is regularly cited by The New York Times, The Washington Post, The Wall Street Journal, Politico, AFP, AP, and Reuters, and he has appeared on CNN, MSNBC, BBC, NPR, and CNBC. He has testified before the House Armed Services subcommittee on strategic forces.
Dr. Mount teaches an annual graduate seminar in nuclear strategy at the George Washington University and previously taught international ethics at Georgetown University. He holds a Ph.D. and M.A. from the Department of Government at Georgetown and a B.A. from Reed College.