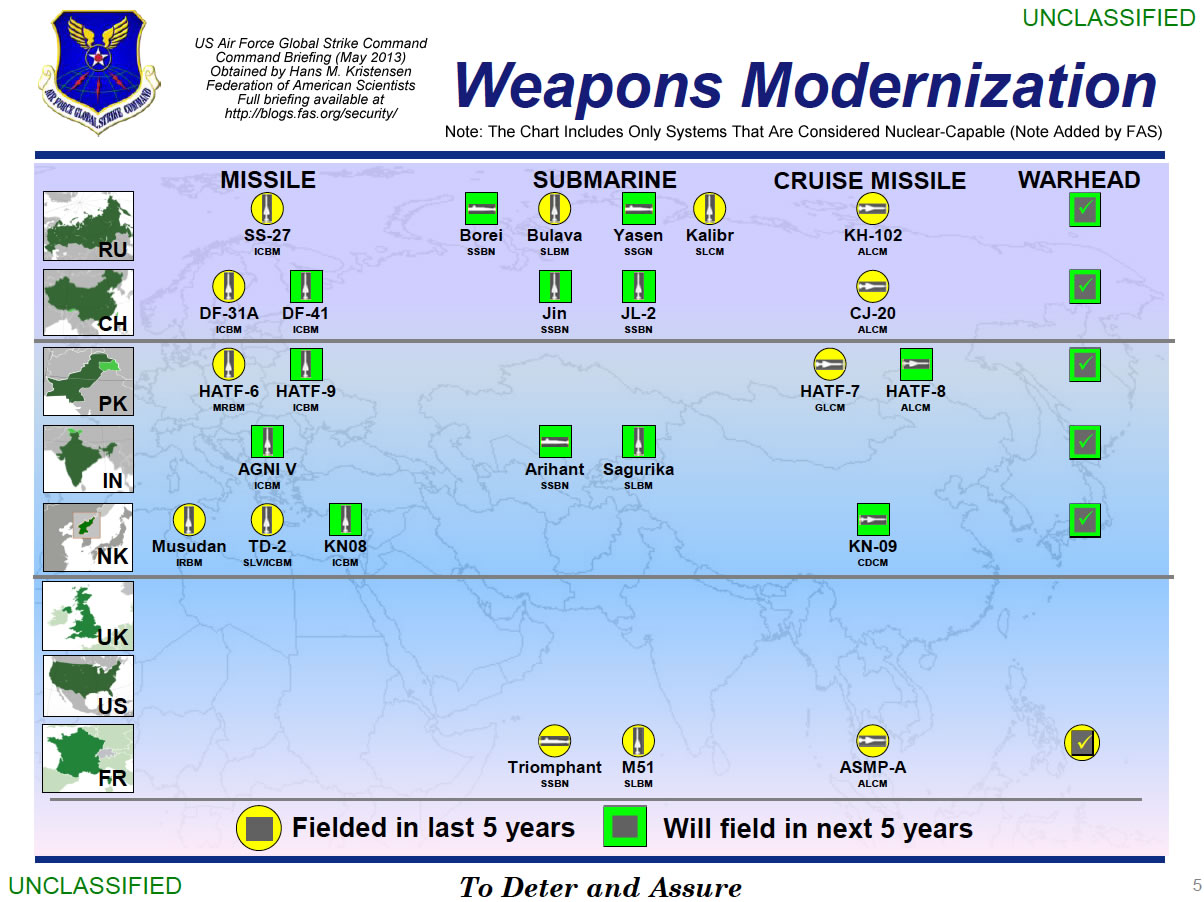 By Hans M. Kristensen
China and North Korea are developing nuclear-capable cruise missiles, according to U.S. Air Force Global Strike Command (AFGSC).
The new Chinese and North Korean systems appear on a slide in a Command Briefing that shows nuclear modernizations in eight of the world's nine nuclear weapons states (Israel is not shown).
The Chinese missile is the CJ-20 air-launched cruise missile for delivery by the H-6 bomber. The North Korean missile is the KN-09 coastal-defense cruise missile. These weapons would, if for real, be important additions to the nuclear arsenals in Asia.
At the same time, a closer look at the characterization used for nuclear modernizations in the various countries shows generalizations, inconsistencies and mistakes that raise questions about the quality of the intelligence used for the briefing.
Moreover, the omission from the slide of any U.S. and British modernizations is highly misleading and glosses over past, current, and planned modernizations in those countries.
For some, the briefing is a sales pitch to get Congress to fund new U.S. nuclear weapons.
Overall, however, the rampant nuclear modernizations shown on the slide underscore the urgent need for the international community to increase its pressure on the nuclear weapon states to curtail their nuclear programs. And it calls upon the Obama administration to reenergize its efforts to reduce the numbers and role of nuclear weapons. Continue reading →