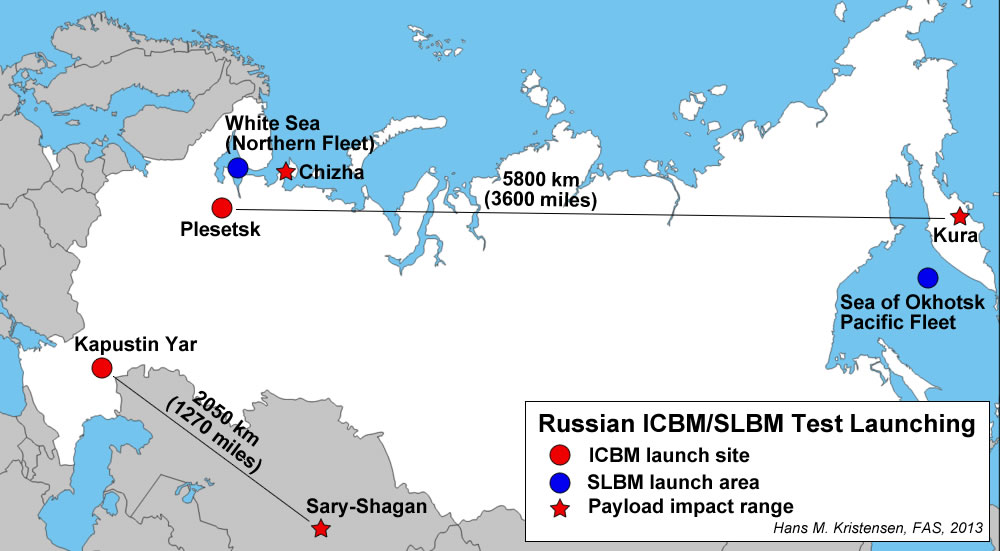 The recent test-launch of a modified Russian ballistic missile has nuclear arms reduction opponents up in arms with claims that Russia is fielding a new missile in violation of arms control agreements and that the United States therefore should not pursue further reductions of nuclear forces.
The fact that the Russian name of the modified missile – Rubezh – sounds a little like rubbish is a coincidence, but it fits some of the complaints pretty well.
Although many of the facts are missing – what the missile is and what the U.S. Intelligence Community has concluded – public information and statements indicate that the missile is a modified RS-24 Yars (SS-27 Mod 2) with intercontinental range.
Whatever the missile is, it is certainly no reason for why the United States should not seek to reduce U.S. and Russian nuclear forces further. On the contrary, the continued modernization of nuclear weapons underscores why it is important that the United States continues its push for reducing the numbers and role of nuclear weapons.  Continue reading →