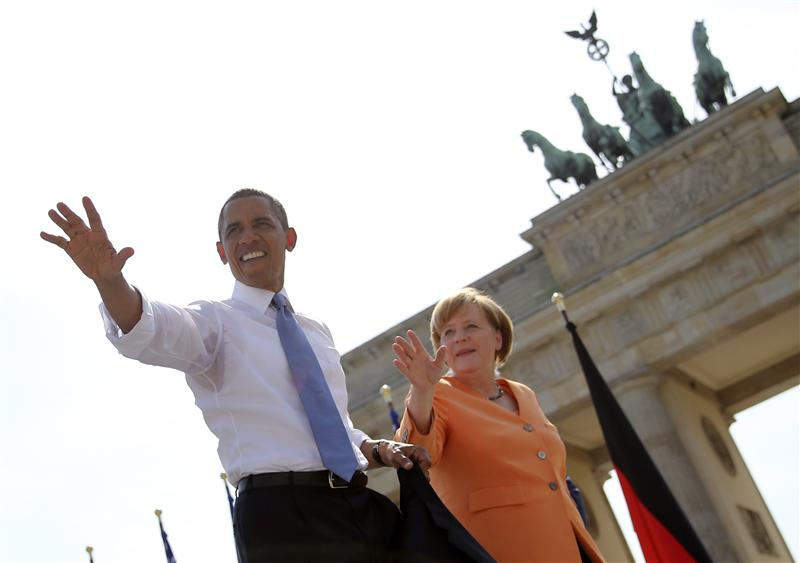 By Hans M. Kristensen
President Barack Obama's Berlin speech failed to capture the nuclear disarmament spirit of the Prague speech four years ago. And no wonder. Back then Obama had to contrast with the Bush administration's nuclear policies. This time Obama had to upstage his own record.
The only real nuclear weapons news that was included in the Berlin speech was a decision previously reported by the Center for Public Integrity that the administration is pursuing an "up to a one-third reduction" in deployed nuclear weapons established under New START.
Instead, the real nuclear news of the day were the results of the Obama administration's long-awaited new guidance on nuclear weapons employment policy that was explained in a White House fact sheet and a more in-depth report to Congress.
From a nuclear arms control perspective, the new guidance is a mixed bag.
One the one hand, the guidance directs pursuit of additional reductions in deployed strategic warheads and less reliance on preparing for a surprise nuclear attack. On the other hand, the guidance reaffirms a commitment to core Cold War posture characteristics such as counterforce targeting, retaining a triad of strategic nuclear forces, and retaining non-strategic nuclear weapons forward deployed in Europe.  Continue reading →