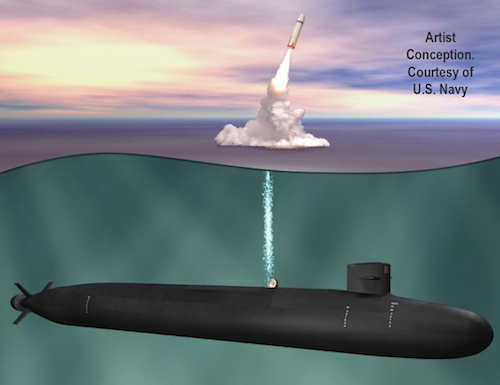 By Hans M. Kristensen
A new Congressional Budget Office (CBO) report – Options For Reducing the Deficit: 2014-2023 – proposes reducing the Navy's fleet of Ohio-class ballistic missile submarines from the 14 boats today to 8 in 2020. That would save $11 billion in 2015-2023, and another $30 billion during the 2030s from buying four fewer Ohio replacement submarines.
The Navy has already drawn its line in the sand, insisting that the current force level of 14 SSBNs is needed until 2026 and that the next-generation SSBN class must include 12 boats.
But the Navy can't afford that, nor can the United States, and the Obama administration's new nuclear weapons employment guidance – issued with STRATCOM's blessing – indicates that the United States could, in fact, reduce the SSBN fleet to eight boats. Here is how.  Continue reading →